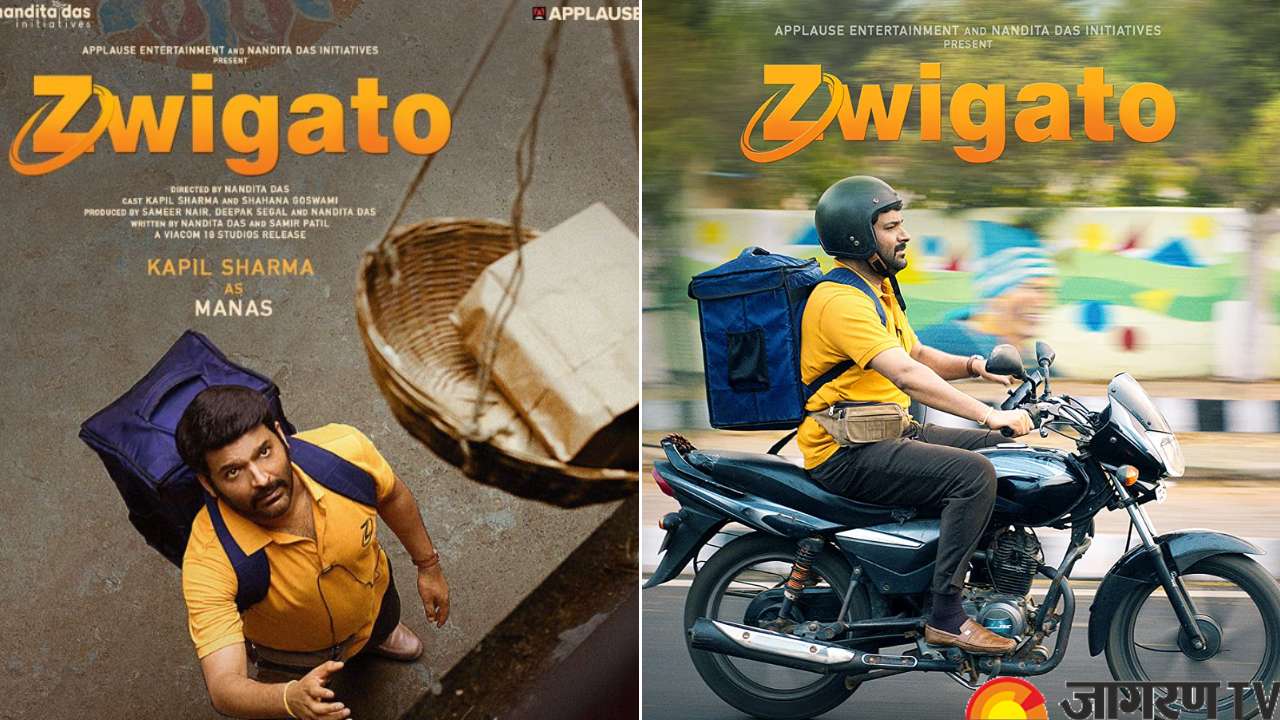 Actor and comedian Kapil Sharma's much-awaited film Zwigato's trailer has been released. Fans will be witnessing a never-before-seen non-comic avatar of Kapil. 
Zwigato release date, reviews
Directed by Nandita Das, the movie will hit the theaters on 17th March, 2023. The film has already received positive responses at the Toronto and Busan International Film Festival.
Zwigato Trailer
There are many scenes in the trailer that can make you think about the hardships of a delivery man. There is a scene where Kapil's son asks, "Papa, ye fal hai ya sabzi?"and he responds, "Humein kya pata, hum kabhi khaayein hain kya?" is very thoughtful. There's also a scene when Kapil is going to deliver the order on the bike when he sees a banner "Wo mazdur hai islie majboor hai" and reciprocates "Ya phir wo majboor hai islie mazdoor hai" is another hard-hitting fact.
Eventually, his ratings fall and he struggles to find out the reason. He contacts the management but they become blind eyed. Shahana Goswami played the wife of Kapil Sharma, who initially plays a homemaker, but later supports him by working, but he doesn't want her wife to work outside. 
Kapil on playing the lead in Zwigato
In a press conference, Kapil said, "I have been a fan of Nandita ma'am's work, so when she approached me for this script I was 50% onboard. Because when you admire someone and appreciate their work, you have a certain amount of trust in them that whatever they bring to you will be work of sincerity. She gives her work a good amount of time, she doesn't make two films in a year. I also thought that if she thinks I can be a part of her film then she must have given it a lot of thought. When we met and she shared the story of the film, I felt it was a (once in a) lifetime opportunity for me as nobody takes me seriously." 
Zwigato's world premiere at the 47th Toronto International Film Festival was in September 2022, which was followed by Asian premiere at the 27th Busan International Film Festival. The movie was also screened at the International Film Festival of Kerala (IFFK).