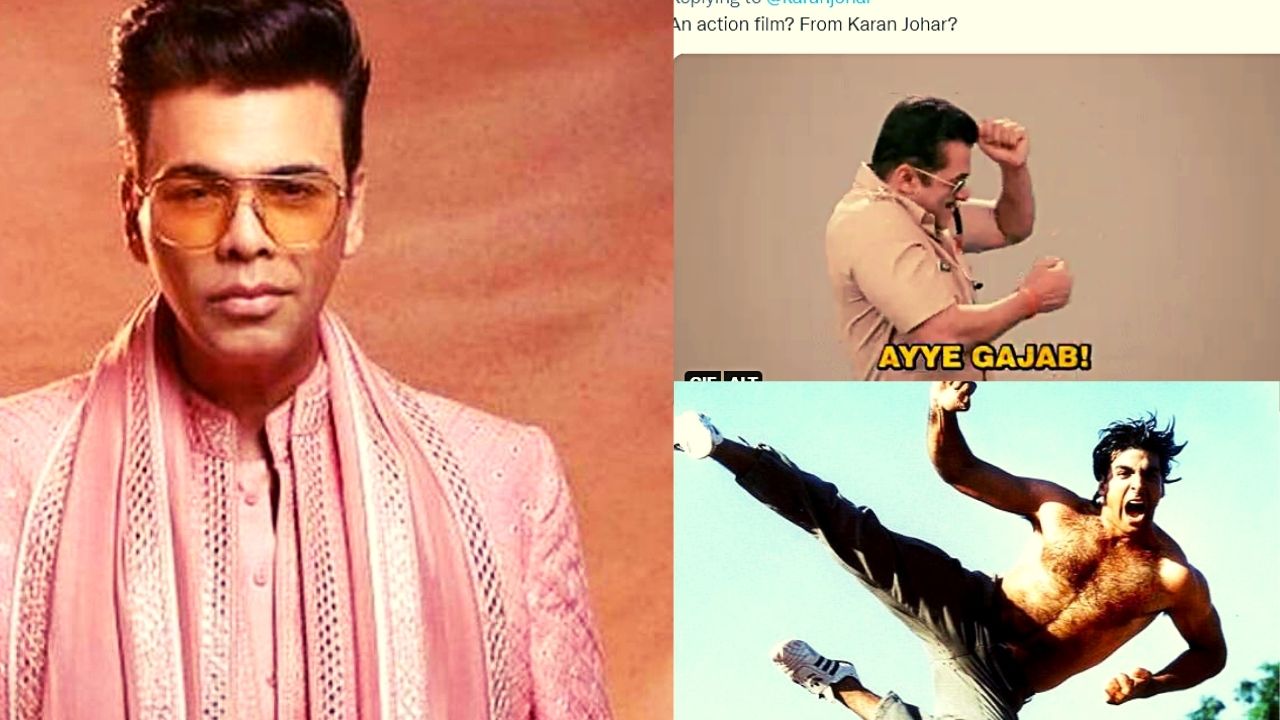 It's Karan Johar's 50th birthday, the ace film director/producer of Bollywood who is credited with some of the major blockbuster hits of the industry. From SRK's era Kuch Kuch hota hai KKKG, DDLG, Mai hoo na to Yeh Jawani hai deewani and many more to come Karan's movie has always been a festival like ocassion for the 90's youth. Since morning fans have been trending his birthday on twitter and Bollywood is full of birthday wishes. While some attended the birthday party of Kjo, others just patiently waited with the fans for Karan to make some big announcement as he mentioned in the tweet.
Karan Johar special announcement on his 50th Birthday
Taking to his twitter, Karan said "A special day. A special note. A special announcement. Stay tuned!"
Watching the post netizens and fans all rushed towards the post to comment down their gut feelings about the announcement. While some claimed it's about the new film with Varun Dhawan others mentioned constantly about his upcoming film 'takht'. there were also few dedicated Karan fans rooting for him to announce his marriage plans. Watch few comments
A fan named Anuj wrote "2 hi announcement honge,Next with SRK ya phir Takht announcement.", others worte "Shaadi???", "we're still waiting for takht btw", "Getting married that will be a special announcement for us", "Koi mass movie anounce Kar do like pushpa or kgf with any big bollywood actor" while some even went for Don 3 announcement.
Fans reacted on Karan Johar special announcement post
Karan Johar birthday announcement reality
Taking to his Instagram after a while Karan on contrary of all the speculation wrote  a self reflection note as he turned 50 along with Rocky or Rani ki prem Katha release date. "The one aspect that I believe I am most passionate about is being a filmmaker! In the past, I have always taken long gaps between my films but today on this special day, I would like to announce my next directorial feature…Rocky or Rani ki prem Katha will release on 10th february 2023.
 

 

 

View this post on Instagram
Well, the post was not exactly what fans assumed, No Takht announcement, no Srk and above all no wedding plans at all. Talking about Takht, Karan Johar promised his most challenging project in 2019, Takht, a historical drama. Kareena Kapoor Khan, Ranveer Singh, Alia Bhatt, Vicky Kaushal along with few others from Kapoor clans are going to join this star studded list and thus the hype.