google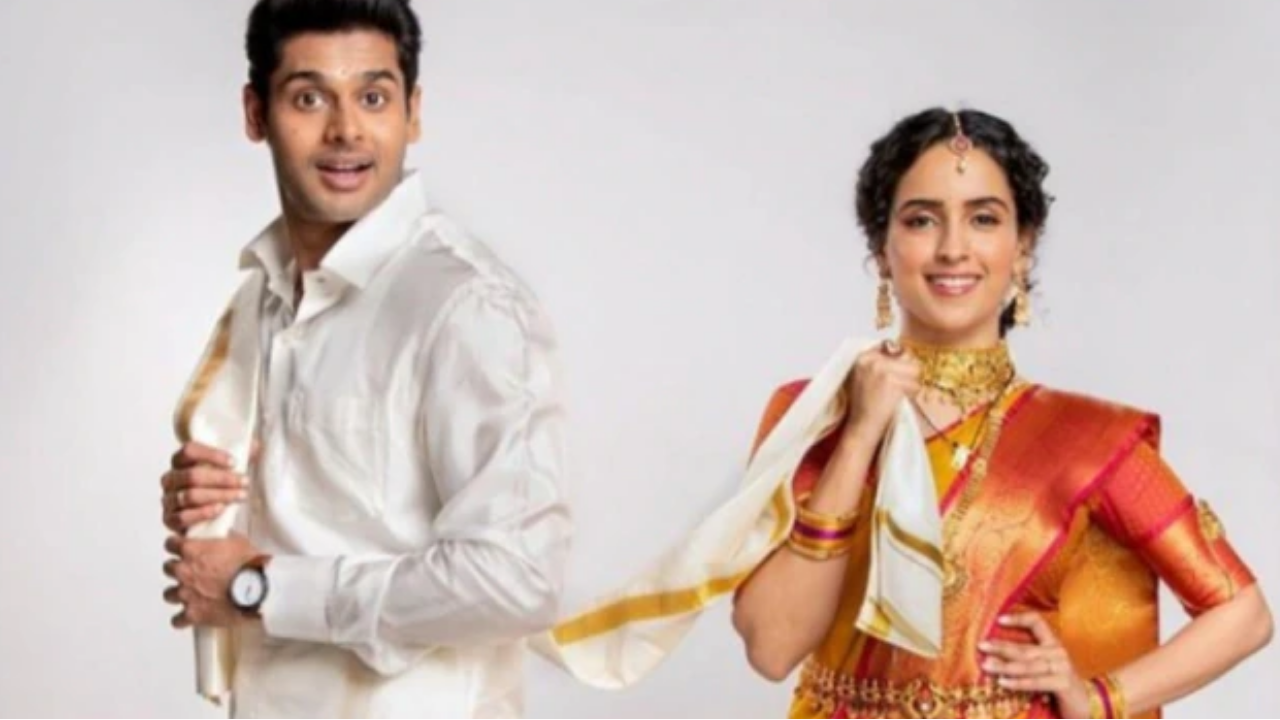 Karan Johar's upcoming film starring Sanya Malthotra and Dassani's 'Meenakshi Sundareshwar' teaser was revealed just few days back the film which was supposed to be a cute love story based on a distance relationship attracted many negative comments and fuss after one more Bollywood film decided to stereotype South Indians especially Tamilians. Before Meenakshi Sundareshwar, films like 'Two-States' and 'Chennai express' featuring love story of a north Indian and a South Indian already received many questions and backlashes regarding the way they visualize a Tamil girl just by wearing a White silk saree with gajra in her hair and now the Karan Johar's movie has repeated the very same thing for which the actors and makers of the film are being highly criticized.
Meenakshi Sundareshwar teaser stereotypes Tamilians:
Sanya Malhotra and Abhimanyu Dassani are all set to  star in Netflix's upcoming romantic comedy "Meenakshi Sundareshwar," Vivek Soni will make his directorial debut while Abhimany Dasani will also mark his digital debut with this film.  The romantic drama is centered in Madurai, Tamil Nadu, and revolves around a young couple named Meenakshi and Sundareshwar. The film is backed by karan Johar's Dharma productions. Earlier, the film's teaser was released, where it received many backlashes for using the same old way to portray the role of a south Indians.
Many users commented that Bollywood need to come out and do a lot more research before making a film, while others wrote 'Not all Tamils are vegetarians', 'Bollywood please leave us alone', 'Lack of research'. 'Come out of Gajra and Kanchivaram silk saree, explore more'.