jagran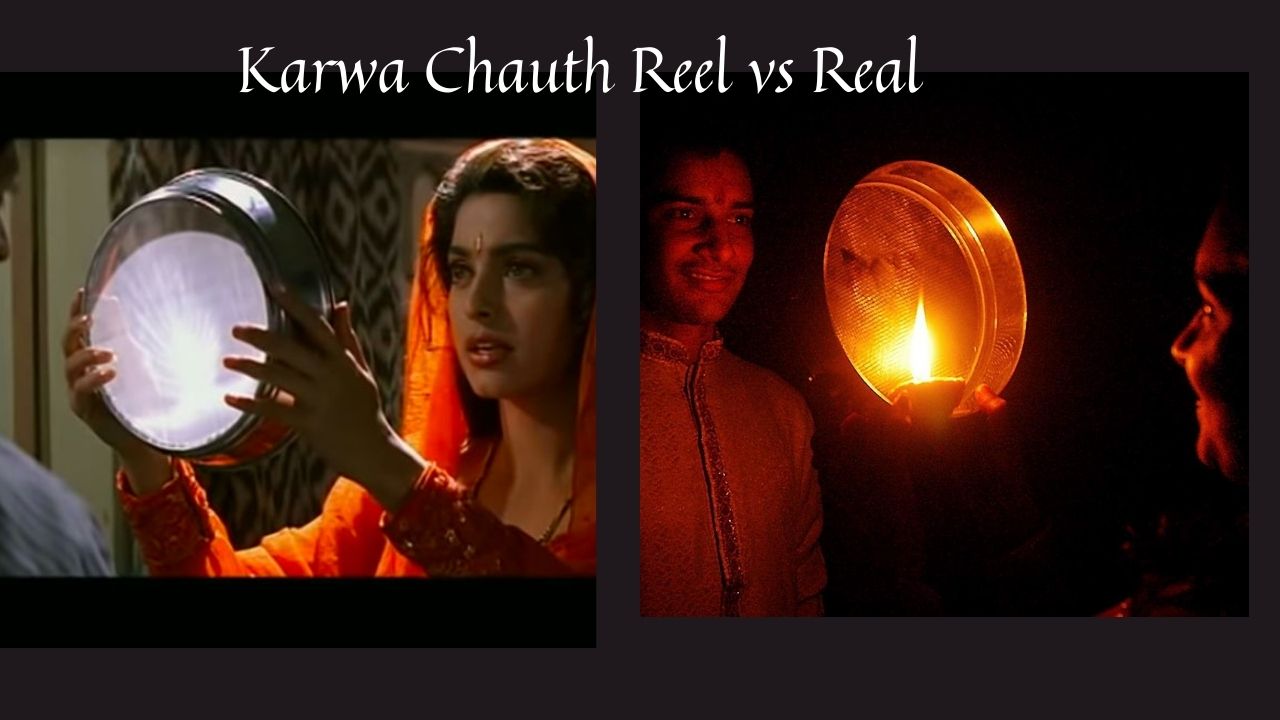 Karwa Chauth is known to be one of the toughest and most auspicious festival according to the Hindu calendar. It is also one of those festival which is widely celebrated among the youth and newly married couple. Normally on this day Women observes fast for a whole day without consuming even a single drop of water and prays for her Husband's long life and health. The fast is broken after the moon appears in the night. This time Karwa Chauth is falling on 24th October.

While the festival is in itself quite popular, a bit of it's credit also goes to the Hindi film Industry i.e. Bollywood. With its romantic scenes between the hero and heroine, where the wife breaks the fast after looking at the moon touches her Husband's feet and in response he feed her with the first morsel of food. Bollywood is generally credited with popularising the concept of Karwa Chauth. But, sometimes these films went so overboard that don't even realised that such things never occurs in real life.


Here are 5 Times when Bollywood movies made Karwa Chauth the festival of the year:
Karwachauth Reel Vs Real life

Dilwale Dulhaniya le jaynge:
Remember the scene when Simran (Kajol) in the film observes a fast for her lover Raj (Shahrukh khan) but, since they are in a secret relationship and Kajol was supposed to get married to someone else the clever Simran pretends to faint just at the time when has to open her eyes and look at her partner's face according to the ritual and suddenly out of nowhere Raj comes to rescue, and she passes an eye blink to him hinting to feed her and the latter fulfills her wish.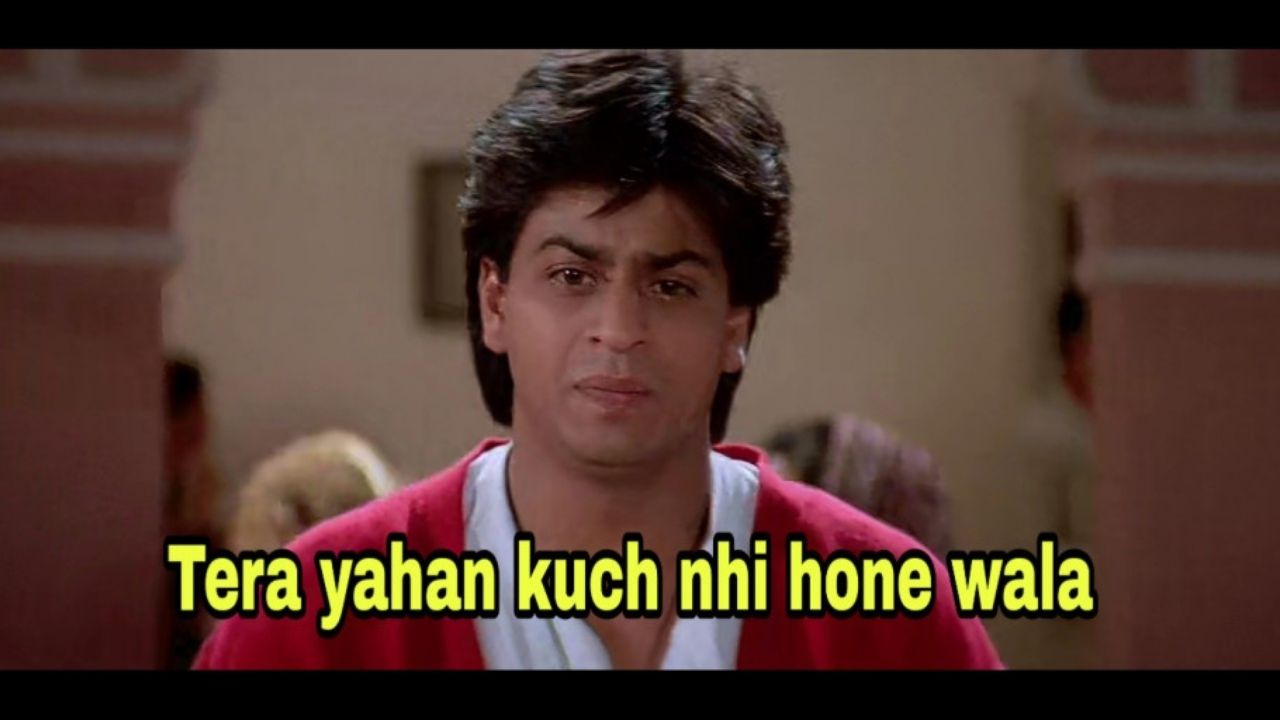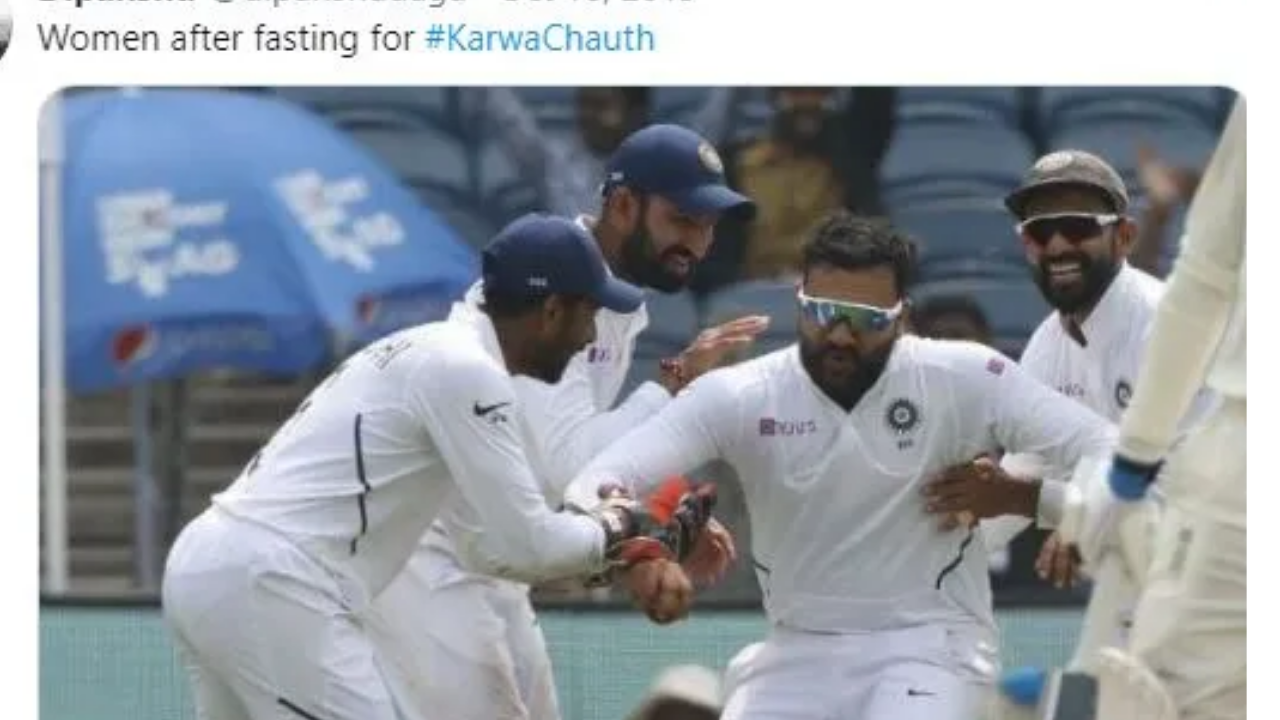 Now imagine this thing happening in real life. Ye, we can just imagine because this is never going to happen at all. And at some point in case, let's assume this becomes true to a certain limit, just think, why would the lover come to rescue when the potential husband is standing in front. And moreover in real life the rituals are often carried out in presence of family and relatives so.....?. This idea goes on a toss.
Kabhi Khusi Kabhi Gam:
Karan Johar has probably mastered the art of exaggerating any festival, specially Karwa Chauth. There is no family drama of his which do not contain the part of wife celebrating Karwa Chauth that too on such a grand level which is nearly impossible in the real life. So, in the film the second half was shot in London, thereby the celebration also occurred at that time only. During the rituals, Shahrukh along with all the main characters and maybe the whole neighborhood were seen dancing to 'Bole chudyaan...Bole Kangana'. There is also a scene in which Kajol's character performs the ritual for Shah Rukh Khan's character is also included.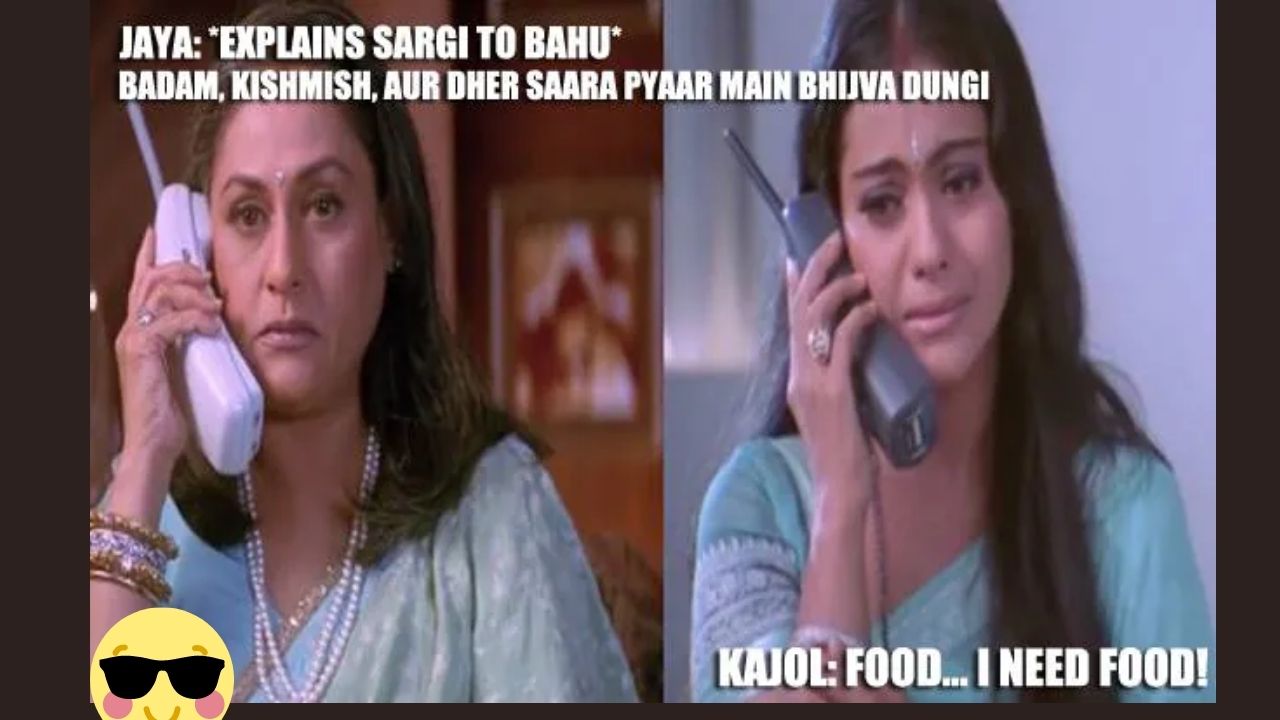 This film for sure gave many Karwa chauth goals but, the question is can women actually dance like that after observing fast for a whole day?. Normally in the film they can be seen eagerly waiting for the moon to come as they feel too hungry and weak and suddenly by the evening its party time
Baghban:
While Baghban is a masterpiece in itself and deals with the pain of an elderly couple when their children leave them. At the second hand, it also showcased a romantic relationship and a strong bond between a husband and wife who comes to rescue each other once their children decided to separate them. In a particular scene we saw couple celebrating Karwa Chauth on phone since they were separated. We won't say that the scene went overboard, instead it was sweet and for the first time we saw a husband fasting for her beloved wife.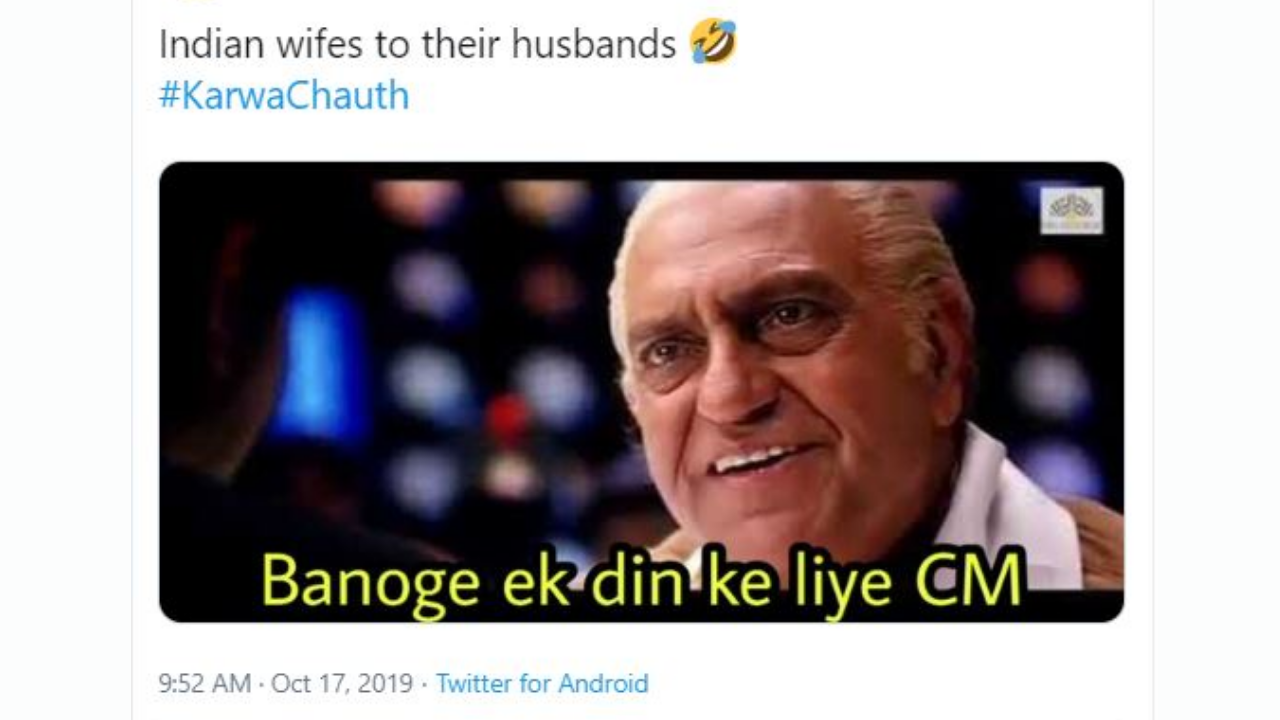 In the real life normally people think that it just a wife duty to pray for her Husband health and life and the vice versa is not expected much. But, yes, thanks to this scene that these days we can see many Husbands secretly observing fast on this day for their wife's too.
Hum dil de chuke sanam:
Here come the Iconic film of Sanjay leela Bhansali. The film's impact was so real that the reel life couple actually ended dating each other in real life. In the film, Aishwarya Rai Bachchan can be seen madly in love with Salman Khan but, she gets married to Ajay Devgan. Aishwarya fasts for her lover Salman Khan rather than her husband Ajay Devgn in the Karva Chauth song sequence. The song is shot in such a way that Aishwarya recalls Salman and dreams about breaking the fast with him.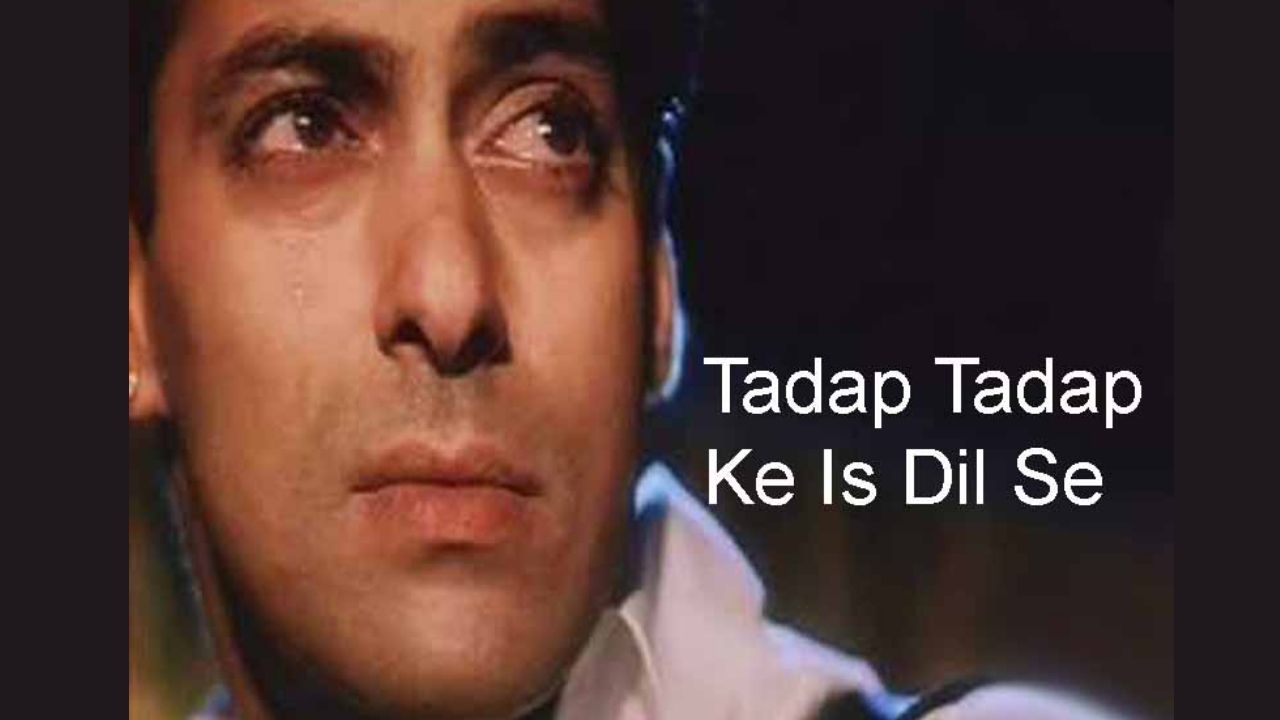 Ok, sometimes Bollywood needs to understand the depth and reason behind the celebration of the festival. Giving it a filmy touch is fine but, going extremely out of the box doesn't really work, specially when the essence has been taken from the real life.
Zeher :
You might not remember the movie's name but will surely remember the iconic song 'Agar tum mil jao..'Yes, now we are talking, so while you are you recalling the lyrics, let us tell you about the scene where actress Shamita Shetty observes the fast for Emraan Hashmi. The film depicts this couple's separation and Emraan's attraction to Udita Goswami. But he still misses Shamita and their love sometime down the line.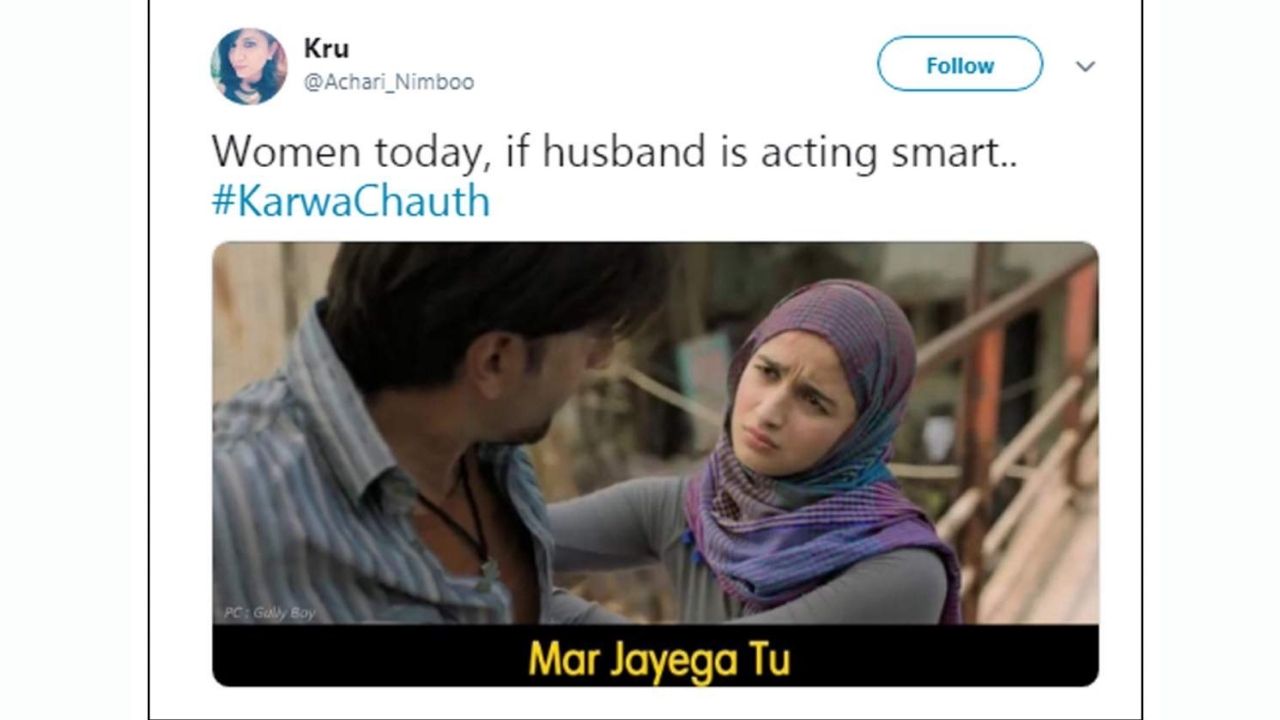 Although the karwa chauth scene was not exaggerated, but making it a trend that a women's actual love for her husband can only be depicted if she observes a fast or makes a significant kind of sacrifice is wrong. 

Karwachauth is a beautiful festival which strengthens the bond between a wife and a husband relationship. It's an auspicious one and the only thing required to celebrate is just a pure heart, devotion and love. Whether inspired from Bollywood or traditional way, the essence of the festival is going to remain the same, so let's celebrate this festival with utmost zeal and excitement. Wishing everyone a happy Karwachauth.