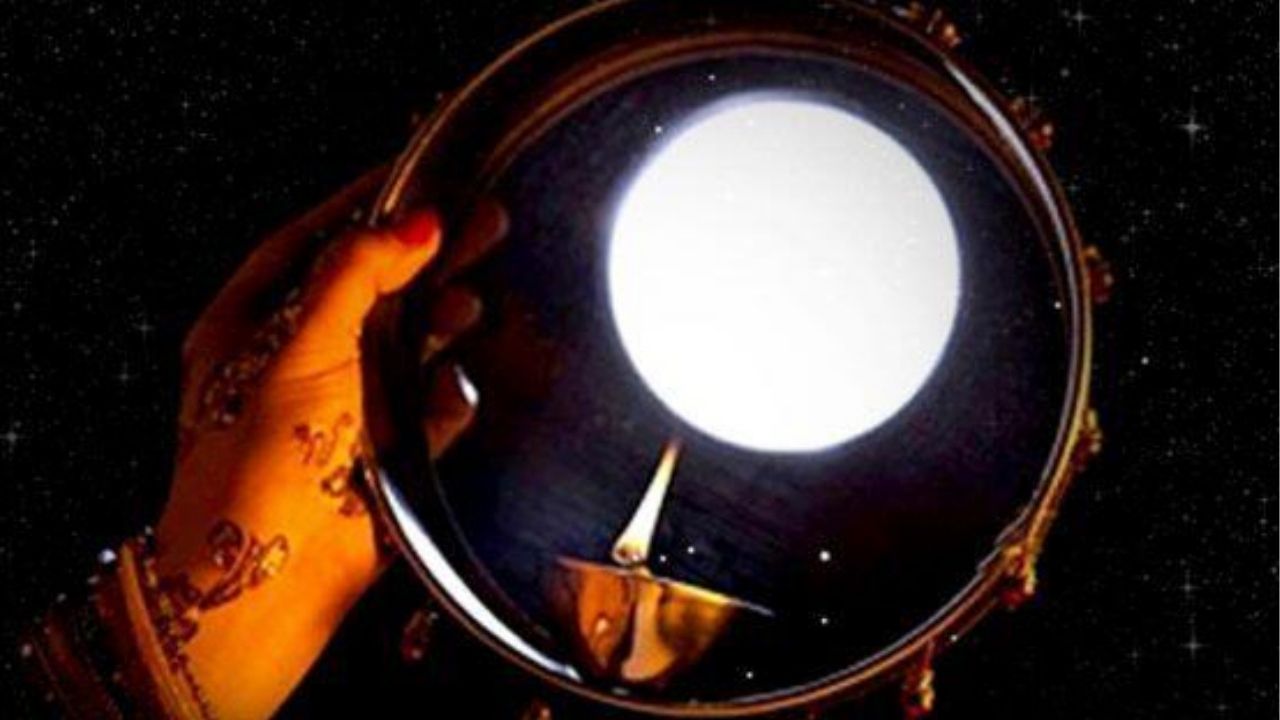 Karwa Chauth History and Significance
Karwa Chauth is traditionally known as Karak Chaturthi and is observed on the Chaturthi Tithi, Krishna Paksha of the Kartik month (as per the Purnimant calendar) and Ashwin (as per the Amavasyant calender). During this festival, married women observe a 'Nirjala' fast, which means they don't consume anything, not even water, from sunrise till moonrise. They break their fast only after getting a glimpse of and paying offerings to Moon. The fast is observed by married women for the long-lives of their husband. Nowadays, even husbands observe fasts for their wives for the same reason.
Married women wake up early to eat Sargi, which is prepared by their Mother-in-Law. This marks the beginning of the festival's rituals. Women don't eat anything after Sargi and observe fast for the rest of the day until having a glimpse of Moon.
Karwa Chauth 2021 Date and Time

This year, Karwa Chauth will be celebrated on October 24,2021. The Chaturthi Tithi will begin at 3:01 am on October 24 and will continue until 5:43 am on October 25
Karwa Chauth 2021 Fast and Moonrise Time
Every Year Karwa Chauth's ritual begin during a special Puja Mahurat Timing. This year, according to Drikpanchang, fast will be observed between 6:36 am and 8:36 pm on Sunday.
Moonrise, perhaps is most crucial during this festival. Here are the timings at which Moonrise is expected in different cities of the Country
Karwa Chauth 2021 Moonrise Time in Delhi- 8:00 pm

Karwa Chauth 2021 Moonrise Time in Mumbai- 8:47 pm

Karwa Chauth 2021 Moonrise Time in Bengaluru- 8:39 pm

Karwa Chauth 2021 Moonrise Time in Aligarh- 8:06 pm

Karwa Chauth 2021 Moonrise Time in Lucknow- 7:56 pm

Karwa Chauth 2021 Moonrise Time in Meerut- 8:05 pm

Karwa Chauth 2021 Moonrise Time in Agra- 8:07 pm

Karwa Chauth 2021 Moonrise Time in Gorakhpur- 7:47 pm

Karwa Chauth 2021 Moonrise Time in Bareilly- 7:59 pm

Karwa Chauth 2021 Moonrise Time in Noida- 8:07 pm

Karwa Chauth 2021 Moonrise Time in Patna- 7:42 pm

Karwa Chauth 2021 Moonrise Time in Mathura- 8:08 pm

Karwa Chauth 2021 Moonrise Time in Saharanpur- 8:03 pm

Karwa Chauth 2021 Moonrise Time in Rampur- 8:00 pm

Karwa Chauth 2021 Moonrise Time in Dehradun- 8:00 pm

Karwa Chauth 2021 Moonrise Time in Jaipur- 8:17 pm