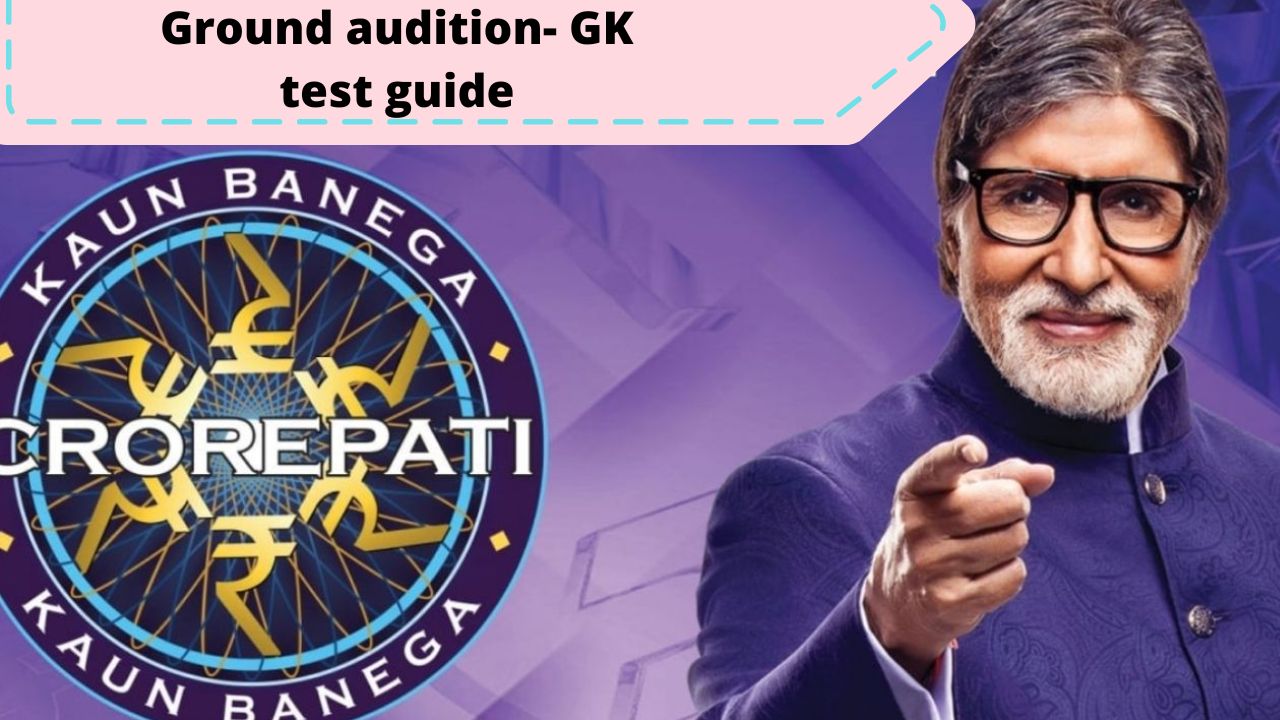 Kaun banega crorepati 2022 GK test update: We are back with new updates on Kaun Banega crorepati season 14, also known as KBC 2022 ground audition updates. Following the conclusion of round 1 which was the registration process and round 2 IVR callings, round 3 ground audition calls are in process. Last time we updated you about the ground audition process, documents, Gk test and video audition, now let's find out what are the potential questions to be asked in GK test.
KBC 14 ground audition uupdate: Documents, video audition, IVR calls 
KBC 14 ground audition call update
While many KBC aspirants are worried about not getting IVR calls for ground auditions after they successfully answered all three questions in the second round, there is no need to worry as the ground audition calls were temporarily halted for some time as per few reports the same thing happened with level 2 IVR callings. But, the process has already begun, the reason for the delay might be shortlisting the candidates selected from round 2, so keep yourself ready with documents and phone and try not to miss the opportunity. 
KBC 14 GK test guide for Ground audition
In the last article we mentioned about the changes made by  kaun Banega crorepati 14 team this time, which also included a GK test in which one needs to get qualified for the next round. Now as per reports the GK quiz test will comprise of 20 questions approx. The questions will vary from GK, GS to Bollywood, history, Mythology and all the current affairs. While giving the registration answers host Amitabh Bachchan was seen constantly emphasizing on the preparation of topics from different fields which also included beauty pageants and to instagram trends for eg. The kacha badam singer's question.
What to study for KBC 14 GK test for ground audition
Current affairs - Be updated with all the latest things happenings for eg. the Russia-Ukraine war, ongoing IPL questions, the fuel supply query, social media trends & more.
History
- The questions like what happened on this particular day 100 years ago, or which incident completed its 50th year in 2022 can be frequently asked, so make sure to highlight all the special days and dates in the history of India (Especially). For eg. the chauri chaura kaand which completed its 100th year in 2022.
Mythology-
Every year we see a definite question asked from Mythology to every contestant. Theory this is a must area to focus on. 
Logos and symbols
- This is again a common question, where contestants are being asked to identify the famous symbol or logos by watching the photos.
Bollywood
- Guess the actress name, identify the singer of the song, who acted in this particular film etc.
The other topics include National symbols, guessing the fruit, sweet or some special dish from a state, geography, political developments, sports and so on.