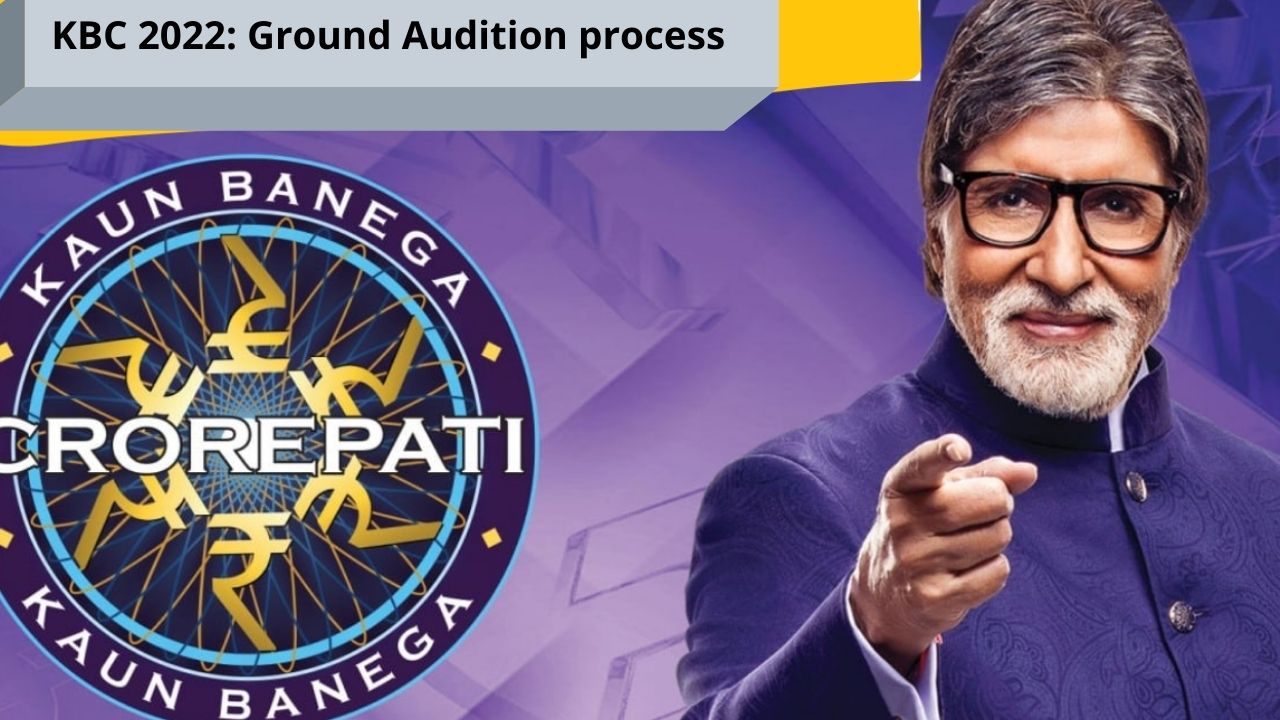 KBC 2022 ground audition: registration process which kickstarted from 9th April 2022 in presence of host Amitabh Bachchan has now been completed. As for IVR calls the KBC production team are currently wrapping up their second level calls in almost all the states so, it's fair to say that IVR calling process might end very soon in case no extended dates are announced. And it's time for the ground audition process whose calling process will also start very soon. Know all the details here.
Also read- KBC 2022 IVR calling update April 27, last date, ground audition calls starts
KBC 2022 level 3 IVR calling
A total of approximately 8400 candidates who have cleared level 1 and level 2 will be called for level 3 through IVR calling process.
This time many suitable changes have been made in the whole process but, before we move please note in case you get any calls from the team for ground audition make sure to note down every given detail about the date, time and venue and ask any doubts related at that very point.
KBC ground auditions 2022
For the audition process all the required documents and photos should be kept ready beforehand in both original & photocopied format  to avoid any delay. Walk in the venue with all these important documents as per your given time slot, which will be allotted to you and will not further change as per your own convenience. 
KBC 2022 ground audition date
The date for ground audition for Kaun Banega crorepati season 14 will fall around May 10 to May 25 in case of further extension or postponement. Keep checking the website for more information.
Make sure to rely on the information given at the first hand through IVR calls concerning date, time & venue details.
KBC 2022 ground audition process
Prepare yourself to enter the venue almost 1 to half an hour ago. All the candidates will then be provided a unique registration number which should be mandatory for them to carry throughout the registration process. 
Next you will be provided with a release form and a booklet, which should be filled as per asked. 
After completing the initial process, you will then have to give a GK test. On the basis of that General Knowledge ability you will be selected to appear in the next round. In total a candidate needs to rank among top 250 candidates among 450-60 candidates in this GK round. (In one venue almost 500 candidates will be present).
KBC 2022 video audition
Now the top 250 candidates will move further in the next round where they will have to give a video audition.  This video will later be used by the production team for future reference. 
KBC 2022 documents required
Although you will be asked on a phone call to keep documents ready here are few as well.
Birth date and Pan card
Passport
Voter ID
Driving license
Adahar Card
For legal residence proof
Electricity Bill or phone bill
Passport
Voter ID
Driving license
Adhar card
Rashan card