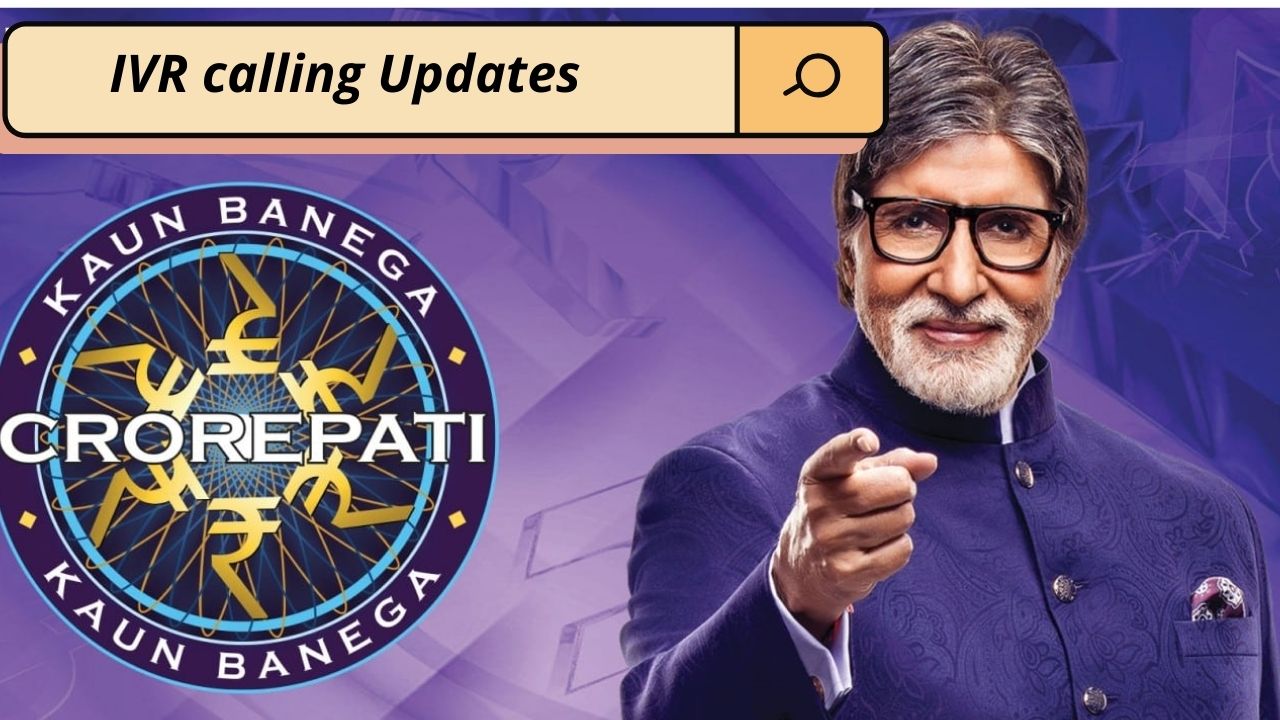 KBC 2022 IVR call update: In this article we will clear your doubt regarding the IVR call updates related to the round second of KBC registration. As we all know that the registration process for kaun Banega crorepati started from 9th April where host Mr. Amitabh Bachchan used to ask questions every night at 9 PM the answer of which was to be given through either Sony LIV app or SMS. Now, with the completion of first level which was running parallely with level 2 (IVR callings) candidates are now curious whether or not IVR date be extended in future especially for those who still have not received it yet.
KBC 2022 IVR calling last date
The KBC season 14 IVR calling procedure began on April 12, but due to unforeseen circumstances, the calls were delayed. As a result, the period was extended until April 27th, as per the revised terms and conditions. Is this to say that level 2 IVR calling is now complete? According to the terms and conditions for KBC 2022, at least 1 lakh 12 thousand plus persons were expected to get IVR calls, but the calling process was often disrupted by the production team, resulting in a few days gap and delays. As a result, calling such a large number of people in such a short period of time sounds a bit difficult.
Has KBC IVR calling date extended?
Well, while many reports are claiming that the IVR calling date has been extended by 2 or three days, thinking that the KBC production team has still not completed it's target, this should be noted that no such official statement has been given by the team. And thereby we cannot assure that calling will continue, however it's equally important to note that due to major gaps in calling days and since no calls were made on April 27th it's also quite possible that a few of the KBC aspirants will get calls. 
If that happens it won't be the first time since in the past also Kaun Banega Creorepati had a tendency of extending dates & rescheduling. 
IVR calling for ground auditions
In the earlier article we gave you a thorough update about the ground audition. Please check here. KBC 2022 ground audition update; IVR calls, gk test, documents, video audition & more. The process for level 3 IVR calling has already started, candidates who are selected through the previous 2 levels have started getting calls for Ground auditions.