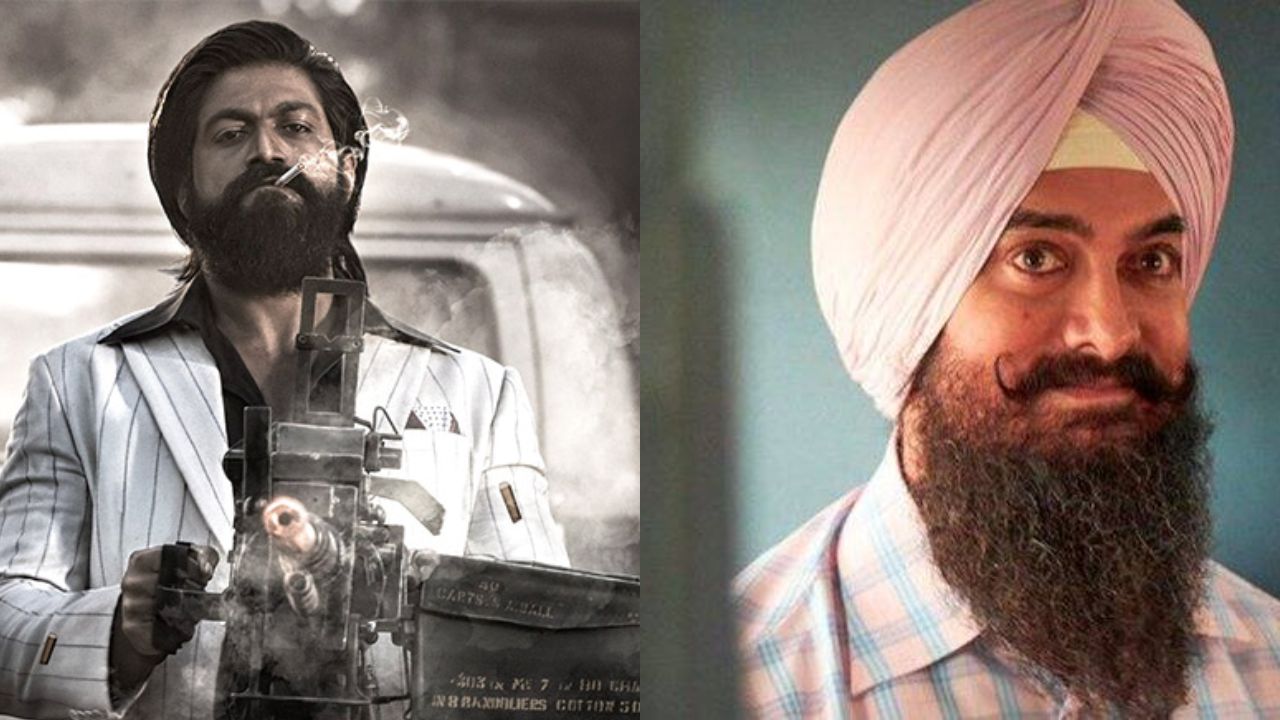 KGF chapter 2 storm is not slowing down anytime soon, Yash film is doing wonders not only in india but overseas and while doing so, it has said goodbye to all highest grossers ever and got it's name enlisted in 2nd biggest Indian movie ever from the Indian screen. Earlier the film was just inches away to get a hold on a box office dream run of Rs. 1100 crores to beat RRR but now it has surpassed the mark and also became the biggest grossing movie of the year. 
KGF 2 to compete with Laal Singh Chaddha
According to reports, KGF 2 is now the highest-grossing film of 2022 worldwide, with Lal Singh Chaddha posing the only real threat if it succeeds in China. This should be noted that Aamir Khan has a seizable fan following overseas and especially China after the massive success of 3 idiots and Dangal so there is a higher chance of 'Laal SIngh Chaddha' recreating those magic again. Although the film is going to be released in August, thereby Yash starrer still has a lot of chances to keep ruling the box office.
KGF chapter 2 to cross 400 mark in Hindi
KGF 2 was indeed no less than a Kannada wave in India for the first time ever a Kannada movie has got such a recognition and love from the Hindi audience that it got its name in record maker. KGF: Chapter 2 surpassed Aamir Khan's Dangal as the second highest-grossing Indian film on May 5. Now, the Hindi version of the film is expected to gross over Rs 400 crore in India. Before this only Baahubali achieved this kind of success.
KGF chapter 2 box office collection worldwide
USA/Cannada - $7.25 million, Middle East - $6.25 million, Australia - $2.50 million, New Zealand - $0.42 million, Malaysia - $2.55 million, , Singapore - $0.88 millionNepal - $0.90 million, Rest of Asia - $0.60 million, UK - $1.40 million, Europe and Africa - $1.50 million (Overseas - $24.25 million or Rs. 185 crores)