google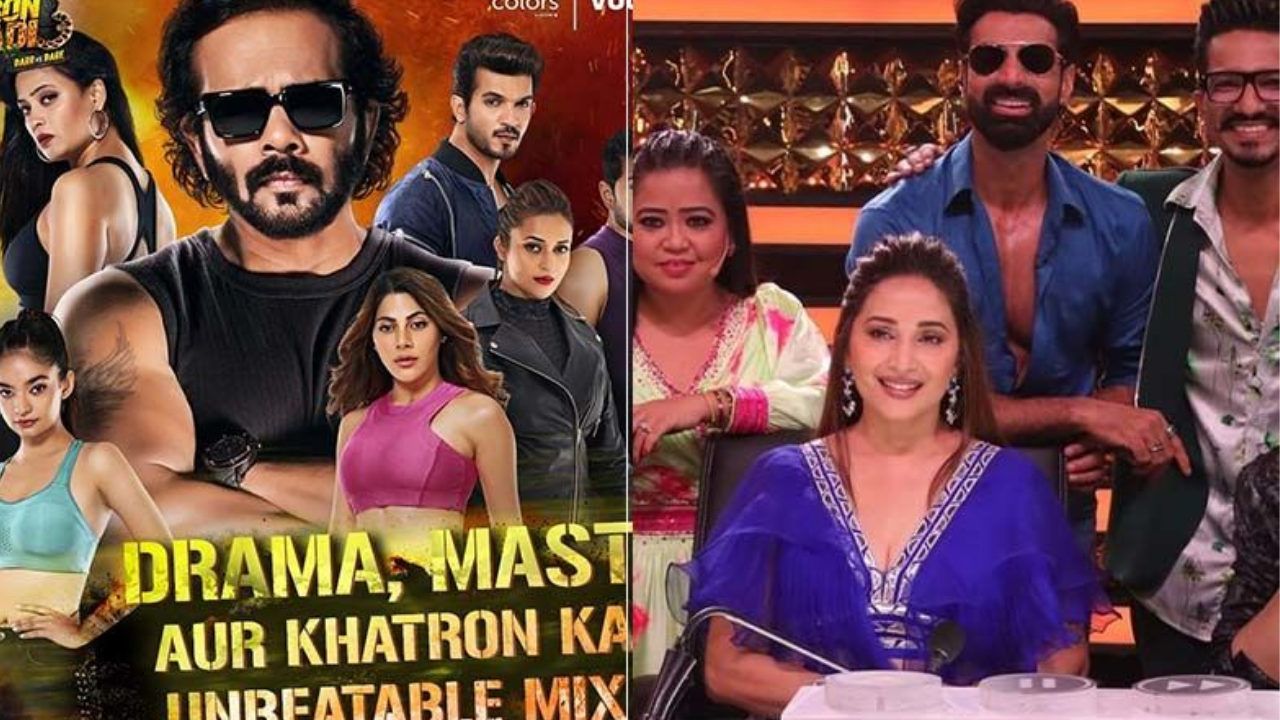 Khatron ke khiladi 11 & dance deewane 3: Proving all the speculations and reports correct, Color's TV has now declared an official statement over the collaboration episode of Khatron ke khiladi season 11 and Dance Deewane 3 on upcoming saturday and Sunday episode.

Earlier speculations were being made from different sources claiming the "mahasangam" episode of two of the very popular TV reality shows Khatron ke khladi season 11 and Dance Deewane 3 but lack of official statements from the makers of the shows left the viewers wonder whether or not they should keep their hopes high for the special episode.
But, the wait is now over and the special episode is all set to get aired on the upcoming weekend, celebrating Bappa's homecoming with drum rolls and feat bounces. In the post shared by bollywoodpap and viral bhayani you can see Rahul Vaidya and Vishal Aditya Singh playing my side or your side with Gorgeous Shweta Tiwari on the sets of Dance deewane.
 

 

 

View this post on Instagram
"This Saturday, Sunday, the drums will roll and feet will bounce in joy of Bappa's homecoming. Watch the special episode Saturday and Sunday at 8 p.m."- said the official website of colors TV. "In the mahasangam episode of Khatron ke Khiladi and Dance Deewane, Varun brilliantly performs dance with stunts with the help of Saddam Shaikh and Rupesh". It added.
Date and timing of Mahasangam episode:
The special episode will be aired on Saturday and Sunday at 8 p.m.at colorsTv