Kim Taehyung confirms debut in Cannes ahead of Blackpink Jennie, is that a confirmation fans want?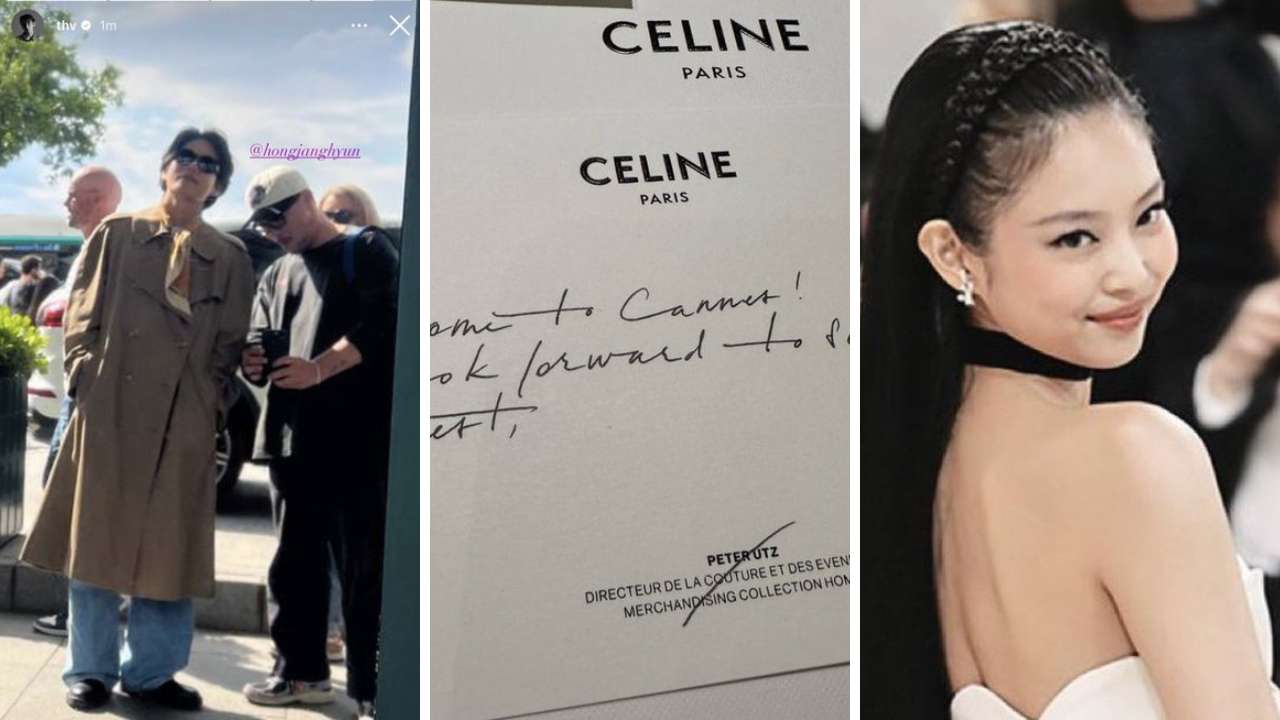 Kim Taehyung aka BTS V who was recently spotted in Paris for his Celine shoot being the newly elected brand ambassador of the French Luxury will reportedly be highlighting the Cannes. Yes, Taehyung shared an IG update which confirms that the South Korean singer is currently in the French Riviera, this big update came when the rumors of him dating Jennie from Blackpink is currently on rife. On the other hand South Korean girl band Blackpink members Kim Jennie and Rose are also supposed to debut at the Year's biggest film festival alongside many other Korean Celebs. Social media is currently ablaze with several hashtags of the Sweet Night crooner and the 'Oh so Paris' look he just pulled on his way to the fashion parade.
Taehyung to debut in Cannes
Taking to his Instagram stories Taehyung shared a few photos confirming his presence at Cannes. He shared a letter by Celine which welcomed him to the French Riviera, in other photos Tae was spotted with his crew. Taehyung's Cannes confirmation is indeed a big deal for the fans especially when Jennie's debut at the Film festival is also on the schedule. Check out his insta stories.
[NEWS] #Taehyung will be attending Cannes Film Festival 2023! pic.twitter.com/W20zNjdZNI

— BTS Charts Daily⁷ (@btschartsdailys) May 22, 2023
TAEHYUNG [thv] IG story update: pic.twitter.com/R4QGSg5ifM

— thv updates (@DailylofV) May 22, 2023
Are Taehyung and Jennie dating
A few days ago a French journalist shared a video allegedly mentioning the name of BTS member Kim Taehyung and Kim Jennie as the couple. In the video both the alleged K-pop idols were spotted walking hand in hand with their bodyguards walking behind. Moments after the video went viral on social media with Blinks and Armies flooding their opinion. The respective agencies of both however tried clearing the air, but seems like fans are not convinced enough, this would indeed be thrilling to know if the two Idols will make their debut at the Cannes on the same day or not.
K-drama 'Suspicious Partner' to get Desi remake, these actors will play Ji Chang-Wook & Nam Ji-hyun