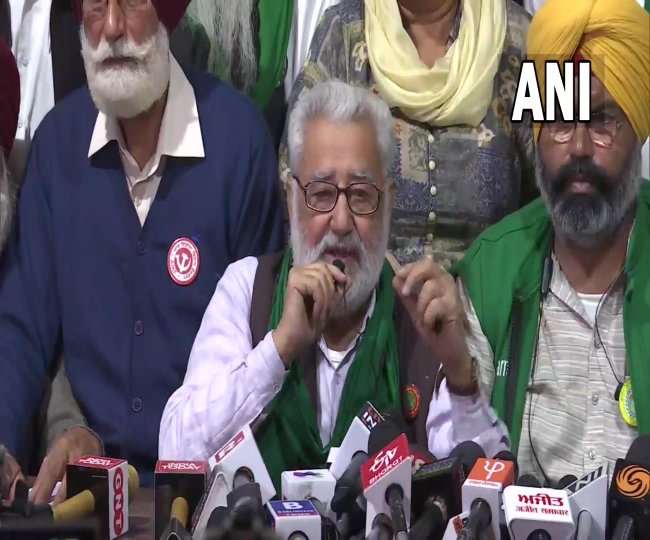 Kisan Andolan Update:
The tractor march scheduled to be held on 29th November has been postponed by the Samyukt Kisan Morcha. Sharing the information about the decisions taken in the meeting of the Morcha, farmer leader Darshanpal Singh said that the tractor march on Parliament to be held on 29th November has been postponed. There will be a meeting of the Samyukt Kisan Morcha on 4th December and the stand of the Central Government will be reviewed again in this meeting. 
After that, a decision will be taken on the next strategy. Singh said that the Samyut Kisan front wants to see whether the central government fulfills its promise made in Parliament or not.
During the press conference, a leader of the Samyukt Kisan Morcha said that Prime Minister Narendra Modi should instruct the state governments and the Railways to withdraw the cases registered against farmers during the protest.
Winter session of Parliament to commence from 29th November:
It must be noted that the winter session of Parliament is going to start from 29th November i.e. Monday and the session will continue till 23rd December. Earlier, the protesters were adamant about entering Delhi, but only on the routes opened for them by the Delhi Police, on 29th November. Farmer leaders said that 500 protesters, who are staging a sit-in on the borders of Delhi on Monday, will go to Parliament House in 30 tractors. 
Burning stubble to be decriminalized?
After the announcement of the withdrawal of agricultural laws by PM Narendra, the central government has accepted another demand of the farmers. Burning stubble by farmers in the fields will no longer be a crime. Union Agriculture Minister Narendra Singh Tomar had presented the farmers' organizations' demand that should make stubble burning free from crime. Tomar said that the Government of India has also accepted this demand.