Kisi Ka Bhai Kisi Ki Jaan Review: 'Shows getting canceled' fans tweet their disappointment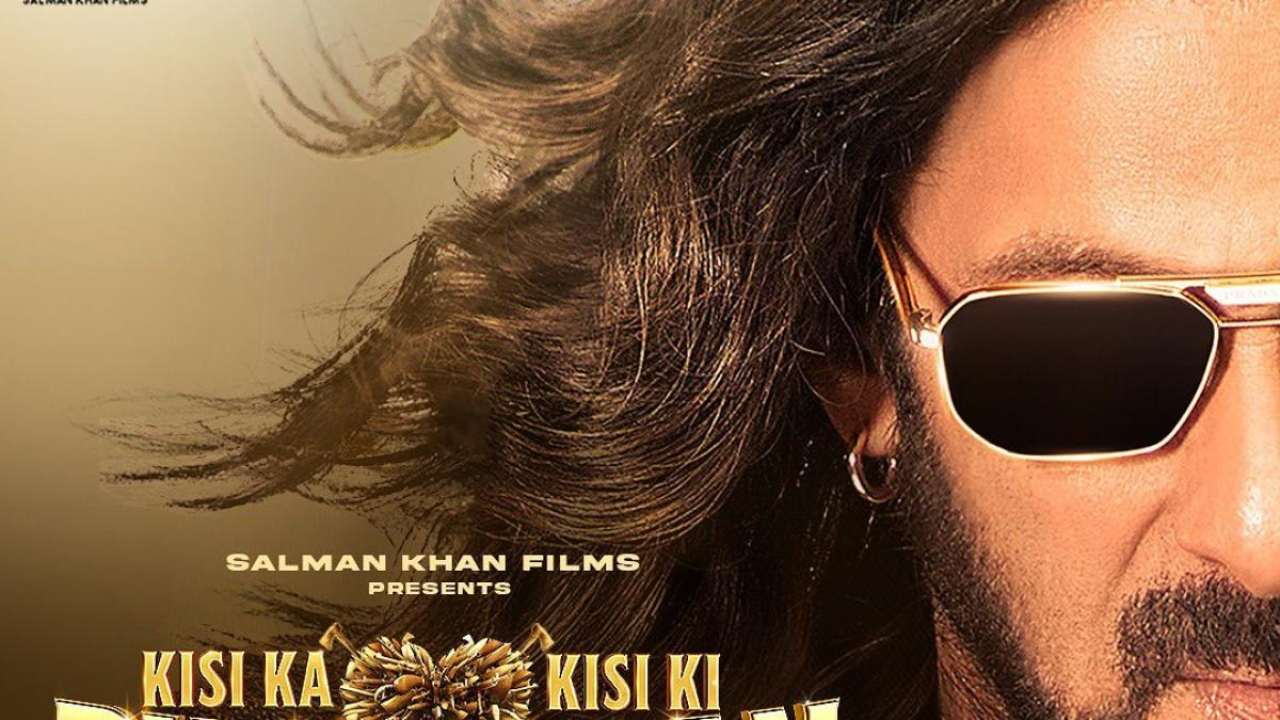 Kisi KaBhi Kisi Ki Jaan Review: Marking Salman Khan's comeback on the big screen, Kisi Ka Bhai Kisi Ki Jaan is now premiering in multiplex and national cinema chains. Salman Khan's treat to fans on the occasion of Eid has always remained one of the much awaited things to witness every year. The film's advance booking opened to a thunderous Crore business but started slowing down as the release day started approaching. The Farhad Samji-directed movie will also include Pooja Hegde, Shehnaaz Gill, Venkatesh Daggubati, Palak Tiwari, and others in key roles. Salman Khan may need to rely primarily on on-the-spot booking, according to cinema professionals who have not observed any chaos at the advance booking. The first review of KBKJ is now out, check how the fans are reacting.
Kisi Ka Bhai Kisi Ki Jaan Review
The Salman Khan movie is currently drawing mixed reactions from the fans, while many quote it as the mass entertainer and a perfect family action drama, for others it's nothing but a disappointment. Many fans who went to see the movie claimed that the show times are getting cancelled due to no audience in the cinema halls. Film Critic Umar Sandhu said "A Senseless Family Entertainment. #KKBKKJ is a Boring Family saga which capitalises on the star power of Salman Khan.Screenplay & Story is totally Vomiting ! Songs are even Worst. #PoojaHegde is irritating."
#KisiKaBhaiKisiJaan : Pura theatre khali pada hai, kutta bhi puchne nhi aaya.

Worst movie ever with cringe dialogues and Bhaigod is back in Marigold's era 🙏

Unbearable and pathetic to say the least. #SalmanKhan #KisiKaBhaiKisiKiJaanReview pic.twitter.com/Wuljclt37o

— 𝐑𝐚𝐬𝐡𝐢𝐝🔥 (@SRKzRashid) April 21, 2023
Selmon Bhoi ka swag, hawa mein jacket uda ke wapis hawa mein he pehen liya🤣🤣#KisiKaBhaiKisiKiJaanReview pic.twitter.com/aDwz2nSwhL

— Srkian Nidhi (@srkian_nidhi) April 21, 2023
#KisiKaBhaiKisiKiJaanReview: One Word Review ultra Disaster😂

Rating: ⭐️#SalmanKhan is back with his cringe Avatar. Emotions scene looks like comedy scene biggest 🤡🤡🤡 in history of indian cinema pic.twitter.com/DYRobfptfK

— Srk Fans Trends (@SrkFansTrends_) April 21, 2023
Went to watch #KBKJ with my GF

GF : Why whole Theater is empty ?

Me : I booked whole Theater for you jaan#SalmanKhan #KKBKKJReview #KisiKaBhaiKisiKiJaanReview #KKBKKJ pic.twitter.com/IEq0DsB5XE

— SRK's योद्धा⁽ᴬʳᵐʸ⁾🚩 (@SRKYoddhaArmy) April 21, 2023
#KKBKKJ blockbuster loading 🔥

Full on Mass masala movie with family touch, direction location is top level, highly action scene, Good choreography, comedy is brilliant, intervel and climax is the USP of the movie 🔥

4/5 ⭐ full movie#KisiKaBhaiKisiKiJaanReview #SalmanKhan𓃵 pic.twitter.com/9S4kRYpzWa

— 𝐊𝐀𝐁𝐈𝐑 ♛ (@ISalman_Rules) April 21, 2023
#KisiKaBhaiKisiKiJaanReview

Remake Star Salman Need To Understand that People are Fed up Of Remakes and Copy Movie. They Need Fresh and New Content..

⭐️ / 5

Disappointed

Worst Salman Movie
Worst Samjhi Movie

Dont waste Your Money on this 😫#KisiKaBhaiKisiJaan pic.twitter.com/vJOYQ10sZA

— Rohit SRK 😎 (@Rohit12srk) April 21, 2023

Kisi Ka Bhai Kisi Ki Jaan story
The film is based on a family drama, Salman Khan is one of four brothers that live in a family in the movie's plot. Additionally, Salman Khan is portraying the elder brother in the movie. In the movie's plot, Salman Khan appears in two different guises. 

Kisi Ka Bhai Kisi Ki Jaan out
As per the trade analyst Salman Khan's comeback with KBKJ will be the second most commercially successful film after Shahrukh Khan's Pathaan. The film premiered in around 4500 screens on April 21st, 2023 with 16000 shows everyday. Let us tell you that the film will mark Salman's comeback after 4 years