Shehnaaz Gill weight loss journey; how the actress transformed herself in just six months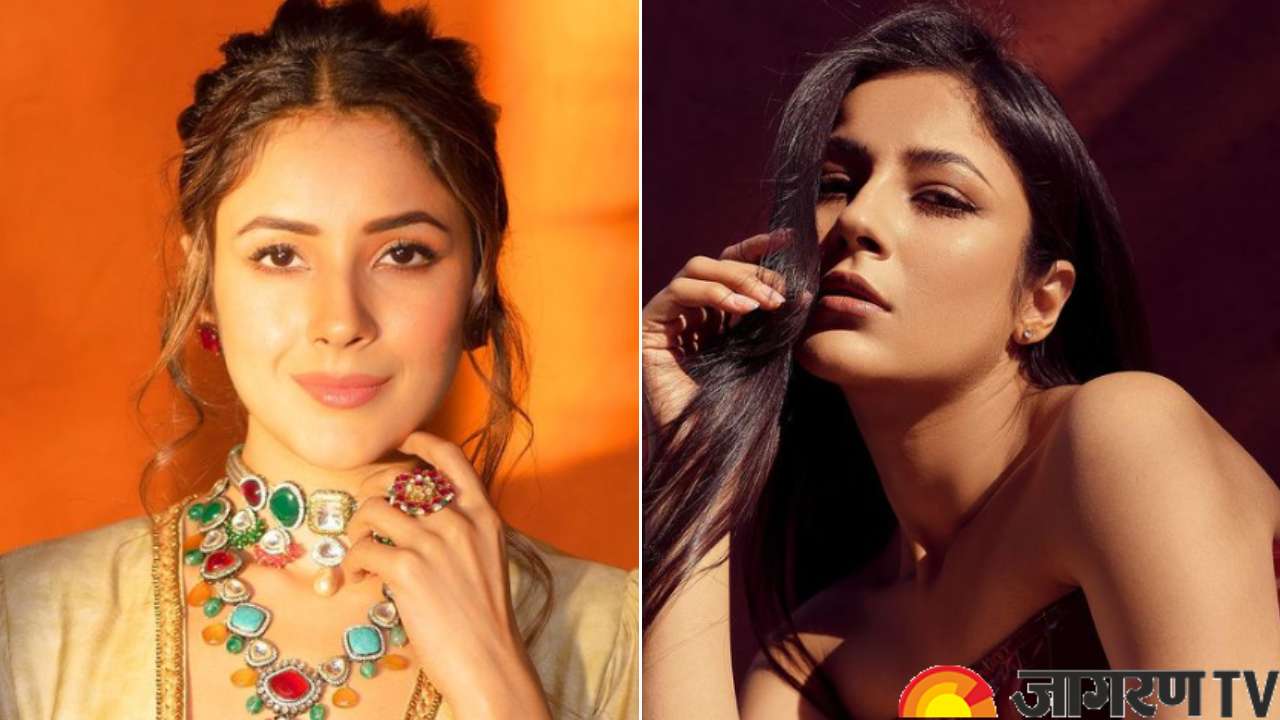 Shehnaaz Gill, a Punjabi singer-actor, came to immense success during her appearance on Bigg Boss 13 and made her way into the hearts of the audience. She dispels the audience's general preconceptions about celebrities having a superiority mentality. Shehnaaz bridges the gap between a superstar and her devoted followers by engaging with them on Twitter and even meeting a few of them in person. Her actions range from getting out of her car only to take a selfie with a waiting fan to dancing and singing with the old people in her native village.
The enormous metamorphosis and weight-loss journey of this bubbly star is one of her traits that has surprised her fans. Shehnaaz used the lockdown period to lose the additional pounds that were made fun of during her time on reality TV. Unknown to the general public, the actress reportedly shed 12 kilos in 6 months by eating healthfully and in the recommended portions. Also, she has repeatedly opened up about her weight-loss transformation and serves as an inspiration to many ladies who are attempting to lose weight.
 

 

 

View this post on Instagram
Shehnaaz talks about her transformation
Shehnaaz was featured in a video that went viral discussing her weight-loss efforts. Anchor and talk show host Janice Sequeira uploaded a video of the actress discussing her weight loss struggle. Shehnaaz stated that she was not interested in losing weight in the past because it was her personal choice. She then stated that she decided to shed weight after receiving lucrative offers. She said, "Losing weight is not that difficult. Because it's up to the individual. If you make up your mind, it will work. It pays off. But if your willpower is weak, no one can do anything about it."
 

 

 

View this post on Instagram
Revealing her weight-loss secret, Shehnaaz remarked, "Trust me, I went in for a simple reduction in my eating habits. You can say that I cut off on my non-vegetarian food, chocolates and ice cream and nothing else. But besides that, let me explain how I ate because therein lies the catch. Every day, I ate just one or two things. I wouldn't stuff too much variety in my daily consumption of food. For example, if I ate dal and moong for lunch, I would eat the same for dinner. And I reduced the portions. If I was hungry for two rotis, I ate only one. Mann maarke khati thi. And it started working. I was 67 kg around the time lockdown began in March, I am 55 kg now."
Shehnaaz Gill weight loss diet 
She starts her day with a warm glass of water laced with turmeric and apple cider vinegar. Shenaaz then drinks Green Tea. The Bigg Boss 13 star revealed that she prefers a high-protein diet during breakfast. She eats sprouts, dosas, and fenugreek parathas for breakfast on separate days. She sips a glass of coconut water about noon to stay hydrated, moong dal served with 1 roti. A cup of green tea, a handful of dry fruits (apricots and unsalted makhanas), and a handful of unsalted makhanas. It is recommended that you eat your dinner 2-3 hours before dinner for improved digestion. Shehnaaz Gill follows the same habit and eats dinner early. Her dinner consists of the same foods as her lunch.
She further recommended, "I don't work out at all. I depend 70 percent on my diet and I drink 2-3 litres of water every day. For starters, those who don't like the taste of water can add strawberries or cucumbers to it. This also helps your skin to glow even without makeup."
 

 

 

View this post on Instagram