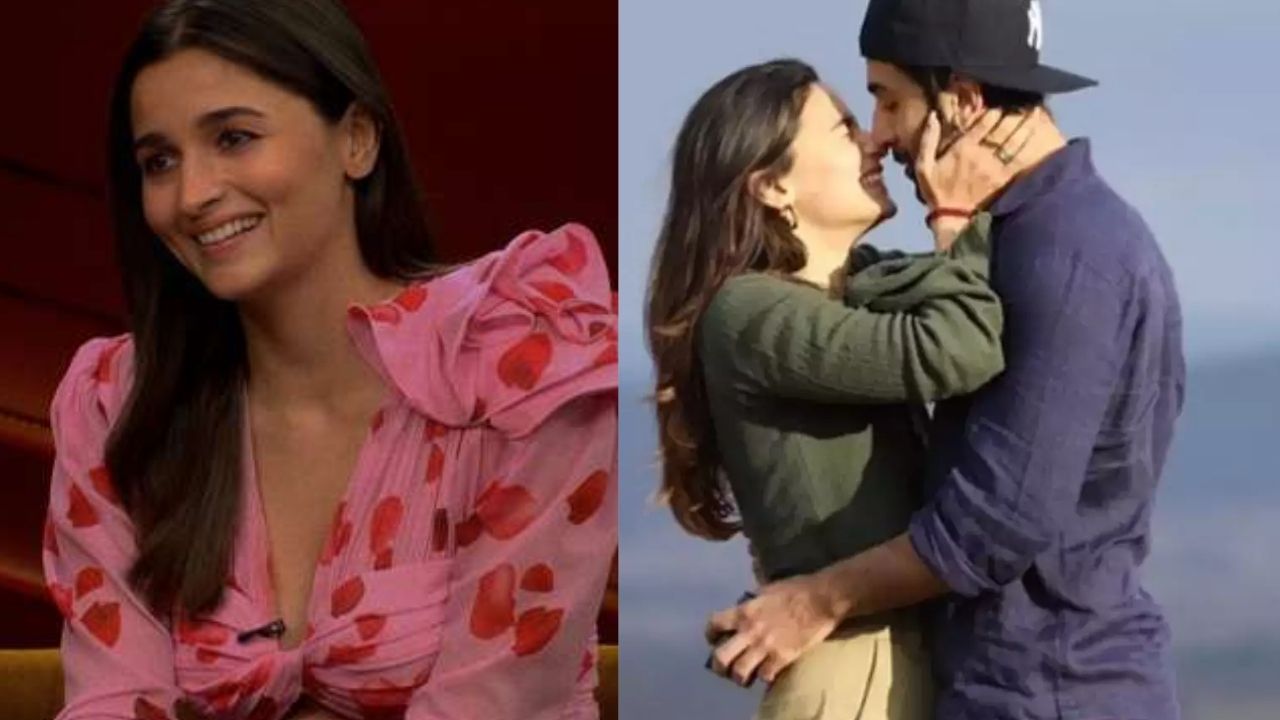 Koffee with Karan 7: Host Karan Johar is back with his most controversial show ever, this time on OTT platform and the first guest to grace the platform was none other than his upcoming film Rocky or Rani ki prem Kahani star Alia Bhatt and Ranveer Singh. Alia recently tied knot with Ranbir Kapoor and so the actress had a lot to spill beans on while Ranveer Singh as always never missed a moment to add an entertainment quotient in the show. During the recent episode Alia revealed how she is still friends with Ranbir's exes and disclosed the moment when Ranbir proposed to her.
Alia Bhatt speaks on being friends with Ranbir Exes
Alia Bhatt during a rapid fire round while sipping the coffee was asked a question about her relationship with Ranbir Kapoor's exes to which the actress very comfortably and without a hesitation responded. Karan asked her "Which statement sums you up better? How to stay friends with an ex? Or How to stay friends with your partner's ex?" to which the actress replied " I think how to stay friends with your partner's ex. I am very, very good friends with his exes. Yeah and I love them both". Meanwhile Ranveer was all smiles the whole time. For the unversed Ranbir Kapoor dated Deepika Padukone who is now married to Ranveer Singh and Katrina Kaif who is also now married to actor Vicky Kaushal for a long time before getting hitched to Alia Bhatt.
Alia Bhatt on her wedding proposal
The actress went on to describe how Ranbir had intended to pop the question to her, completely blowing her mind. She was seen discussing her experience when they were at the place which holds a very strong connection in their lives referring to Masai Mara/ She went on to say Ranbir had it all planned before going on one knee. She also spoke about the picture Neetu Kapoor recently posted of their proposal that it is her favorite picture and Ranbir convinced the guide to click it which was really adorable. Watch video