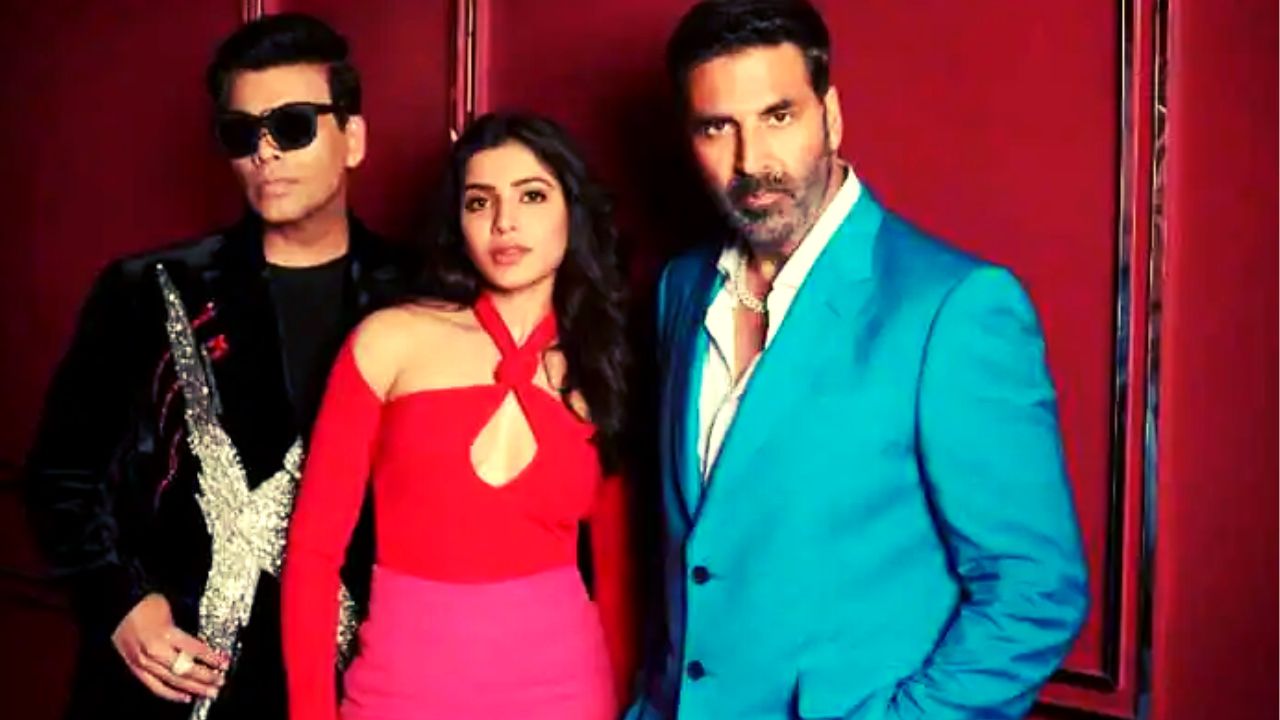 Koffee with Karan 7, Karan Johar's controversial show never misses a chance when it comes to generating crispy and spicy entertaining factors. The 7th season of Koffee with Karan is currently gaining ample viewership on Hotstar while dropping exciting promos for the third episode as well. Recently we saw the bond between two budding actresses of Bollywood Jhanvi Kapoor and Sara Ali Khan, up next we will see lady superstar Samantha Ruth Prabhu and film machine Akshay Kumar. Akshay on the other hand is also gearing up for his next film Rakhsa Bandhan. 
Samantha Ruth Prabhu fun banter with Karan Johar
Samantha and Akshay made a zestful entry as they graced the third episode of Koffee with Karan season 7 and Karan Johar randomly joked about Akshay Kumar carrying no. 1 female actor on his no. 1 shoulder, to which Samantha replied that she didn't mind at all. The promo then highlights Samantha calling out at KJo for being the reason for unhappy marriages and Akshay Kumar backs her by saying, I got a partner and now we too will partner against you.


Ranveer Singh is Samantha's first choice 

Karan Johar in a rapid fire round asked Samantha that if she had to host a bachelorette party for any of her friends which two Bollywood actors she would call for dance. To which the actress instantly replied 'Ranveer Singh and Ranveer Singh'. Samantha and Ranveer share a very adorable bond ever since they shared the screen for a TVC shoot together.


Koffee with Karan 7 ep 3 promo

The show will drop on Thursday at 7 PM. Check out the promo below
Koffee with Karan 7 faces plagiarism issue

Koffee with karan 7 recently faced the heat of IDiva journalist and writer Manya Lathi Ahuja as she accused the show host for plagiarizing the questions asked during Jhanvi and Sara's interview. She even attached a screenshot which had list of questions and tweeted " "So #KoffeeWithKaran lifted the IP I started at @iDivaOfficial and used the whole copy verbatim??? I came up with this concept and I had a lot of fun writing these but to not be credited just because it was frivolous is not acceptable!? If you lift the copy, give the credit." Apart from that she also attached a screenshot of questions proving the same."