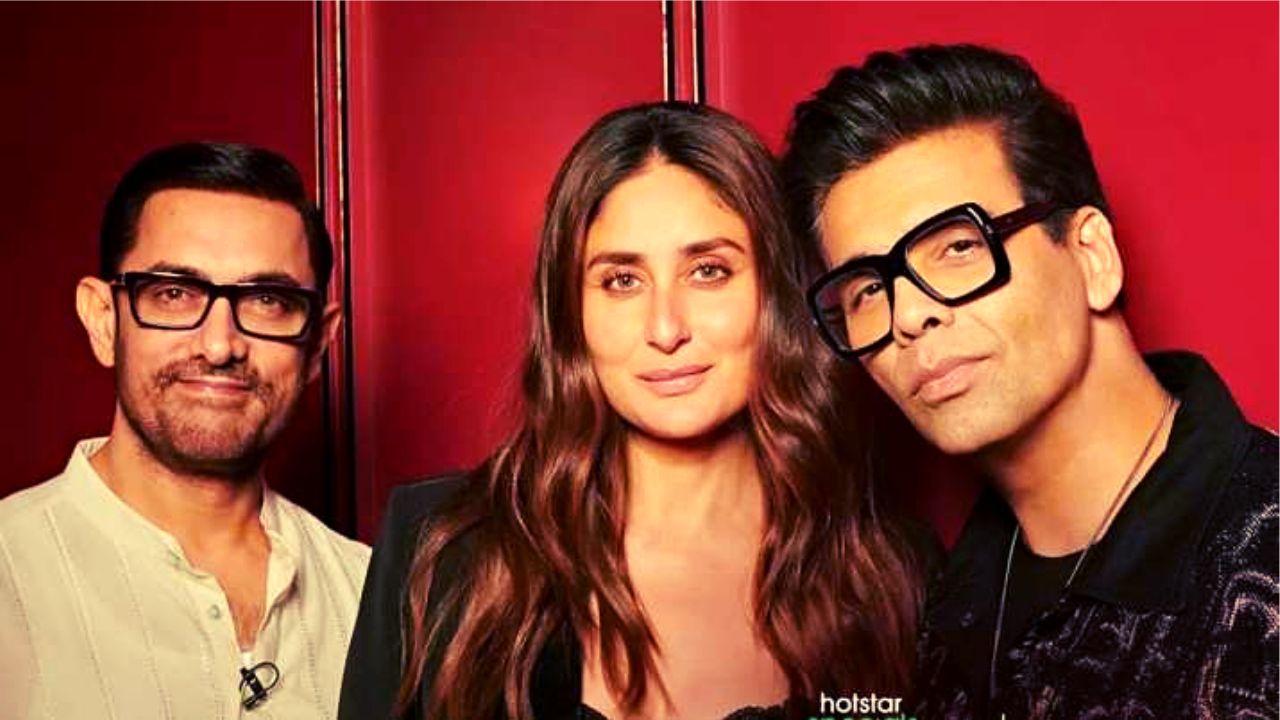 Koffee With Karan season 7 is currently amassing a lot of viewership owing to it's steamy hot brewing Coffee between Karan Johar & the celebrity guests. Starting from Alia Bhatt- Ranveer Singh to Jhanvi kapoor-Sara Ali Khan, Samantha-Akshay, Vijay Deverakonda-Ananya Panday and now the 5th episode featuring Laal Singh Chaddha cast Aamir Khan and Kareen Kapoor Khan seems like the celebrities have a lot to spill the beans on. Of course, we can't ignore the additional personal sex inquiries that Karan keeps asking the guest because he is so curious about them. But the recent episode was quite a comeback on Karan when Aamir ended up giving a sarcastic comment in return to his query.
Koffee with Karan S7 episode 5 guests
The fifth episode of Koffee with Karan features Kareena Kapoor Khan, who has played a big role in the programme. This will be her seventh participation. The eagerly awaited episode reveals simmering industry disagreements, their style declarations. Kareena was seen judging Aamir Khan in her Poo style when Karan asked to rate his dressing style.Kareena Kapoor Khan quips with sarcasm that Akshay Kumar completes a film in 30 days but Aamir Khan takes over 200 days to complete it. Well, as Kareena exclaimed at the last now we are sure too that the duo are not at all boring, it's just a wait and watch whether the Laal Singh Chaddha jodi would make KWK 7 TRP skyrocket just like the Liger team or not.
Aamir Khan sarcastic comeback on Kjo's sex query
If you're thinking that only Kareena has a sassy comebacks in the promo then you might be wrong because Aamir got it too and this came when both Kareena and Aamir lambasted Karan for asking Sex queries about the celebrities personal lives. Karan asks "Quality sex after babies myth or reality" to which Kareen and Kjo has some funny exchange and Aamir exclaims "Your mother didn't bind you to to ask such questions about other people sex life" and seemed like Karan just dodged the question by moving further.
Koffee with Karan S7 episode 5 promo