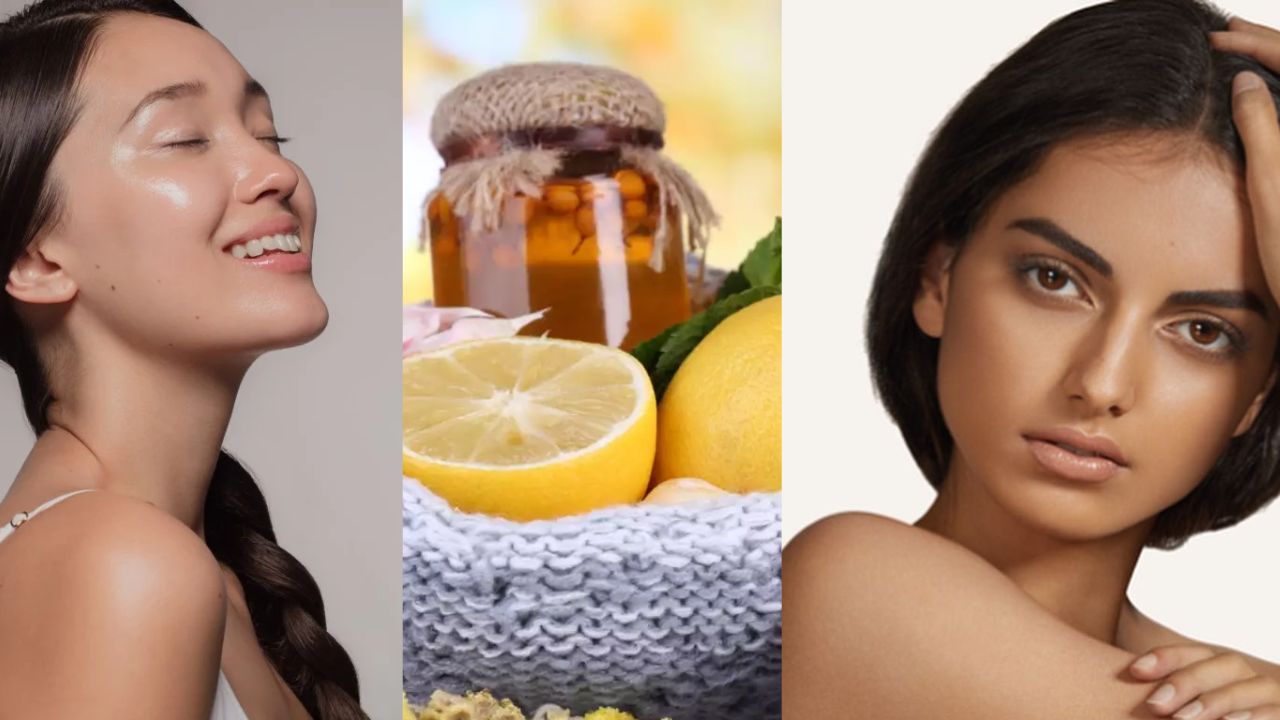 Korean Glass skin routine step by step guide: As the Hallyu wave kicks in India and neighbors, the rise of Korean lifestyle has been widely adopted by a large section of people globally and while India is the second largest population, not getting a hold on such trends is nearly impossible. Apart from K-drama and K-pop, people here are also going crazy for Korean glass skin routine & how to achieve it for Indian skin. Since South Asians differ from other East Asian countries, so are our features & skin textures, so through these available steps we could achieve a glowing translucent skin.
Korean Glass skin routine
There are many products available in the market. You can also get a hold on South Korean beauty products in the market but since those products are highly expensive in nature & multiple in numbers we would recommend you to go for a home available method which is easy, in budget & most importantly out of side effects.
Korean Glass skin routine for Indian skin
India is a country with vivid climate situations and we also face a lot of humidity thereby following each and every step mentioned in the typical korean glass skin routine is not much mandatory. Since Indians sweat a lot, layering up with too many products with pollution all over is not a good idea.
Korean Glass skin routine at home
Cleansing
1.oil Based cleansing to remove impurities, Indians sweat a lot because of the hot and humid climate and because of this our pores get more enlarged, thereby only applying oil based cleansing will clog the pores. Instead of those you can use micellar water to remove makeup which is oil infused.
2. Water based cleansing- You wash your face normally, or you use a foam-based cleanser to remove greasy and oily makeup remnants and other pollutants.
Exfoliation
A typical skin care routine will follow Exfoliation. You need to shrink those enlarged pores and one of the most important things in this procedure is applying a face mask. While most people often ignore using face masks, Koreans are highly attentive towards using those as their daily skin care regimen. 
Indian face masks
Oily Skin- Multani Mitti plus rose water
Dry Skin- The usual ubtan every household of India definitely have. It's a paste of gram flour aata or besan mixed with curd, turmeric and kesar.
If you are at the beginner level and your skin is not used to harsh chemical exfoliators go for chemical peeling solutions. There is a lot available in the market with various ranges, using those once or twice a week will work good. After cleansing, dry your face with a towel and exfoliate your skin with a face scrub.
Toner
To help the skin's pH balance, use an alcohol-free toner. You can also skip the part if you don't want to use too many products on your face since you have already done the above steps. Rose water can fill that gap and is also a budget friendly option.
Essence or serums
So we are merging the two steps since it is not necessary to layer up too many products as we earlier said. It is a must to do for people with dry skin, oily skin people may skip this part if they want. An essence is a water-based, lightweight solution that adds moisture to your skin whereas Serums nourish and hydrate your face . It  aids in the rebuilding of the epidermal layer and stimulates further healing.Vitamin C and hyaluronic acid have strong antioxidant qualities to heal damaged skin.
Sheet masks
Indians are not really used to sheet masks. It is quite expensive here so here is the desi alternative. Aloe Vera gel is the best alternative you can either get it from a good brand or simply peel off the plant but make sure to give it a patch try as many skins are sensitive to direct use of aloe vera gel. Apply it on your face, massage for some time and then wipe it off.
Eye gel
Eye creams are thicker than regular moisturisers and work as a protective covering for the skin around your eyes, speeding up the healing process. The most important part is to give a good massage under the eye for improving blood circulation which will eventually end most of the under eye related problems.
Moisturizing & sunscreen
Lightweight moisturizers with a refreshing texture absorb swiftly and effectively trap in hydration deep inside the skin. Follow the procedure by using a good sunscreen and you are done.