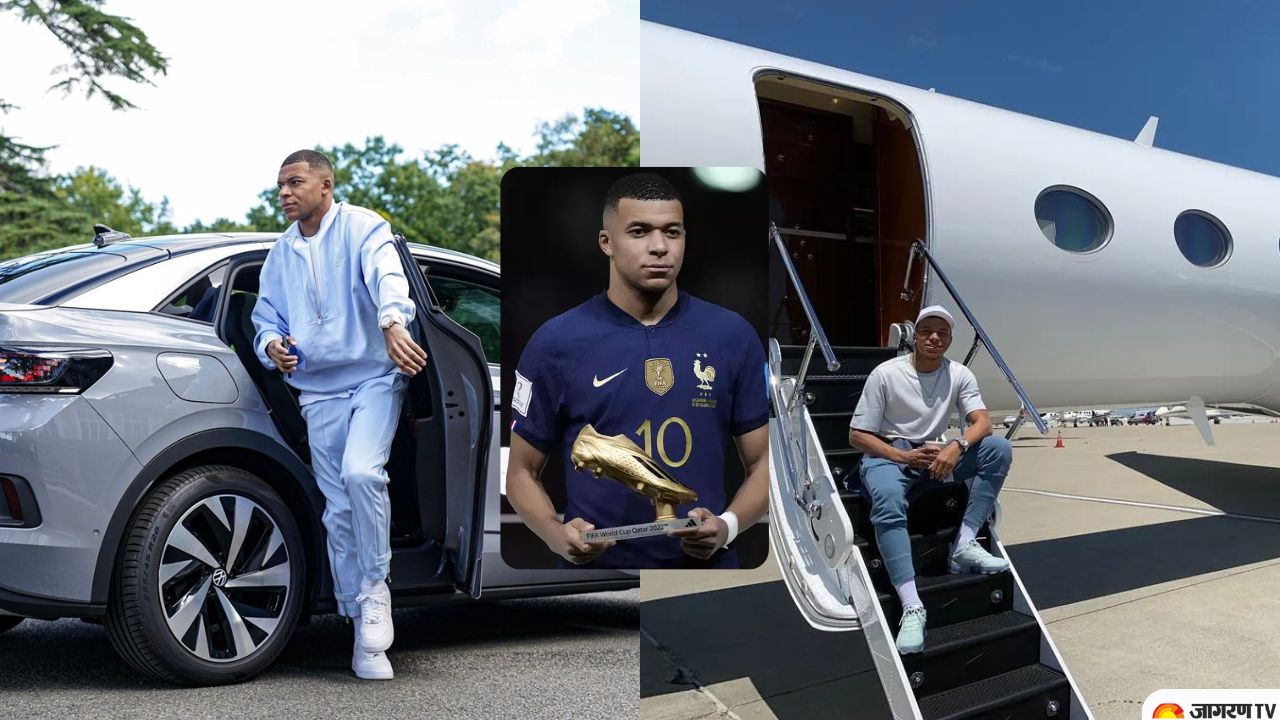 Mbappé Net Worth 2022: Kylian Mbappé is a French professional football player. He is regarded as one of the top football players in the world and has won numerous international championships. He signed one of the major contracts with Paris Saint-Germain in 2017 when he was 18 years old for a sum of €180 million. As a result of this deal, he rose to the position of the second-most expensive player and most expensive teenager. 
Kylian Mbappé Net Worth | Kylian Mbappe Net Worth in Rupees
The Famous French football player "Kylian Mbappé" has a net worth of $160 Million. It is 13,23,22,56,000.00 in Indian Rupee. 
Kylian Mbappé Annual salary
As per the available data online, Kylian Mbappé earns an estimated salary of $15 Million per Year.
Kylian Mbappé Biography
Born on 28 December 1998, Mbappe is presently 23 years old. Mbappe ws born in Paris, France. He grew up in Bondy, Seine-Saint-Denis, in a household where many of the family members were active in athletics. His mother Fayza Lamari used to play handball, while his father Wilfried has coached football.
Kylian Mbappé Family
Ethan, one of Kylian's brothers, played for Paris Saint-Germain, while Jirès Kembo Ekoko is another sibling who plays football professionally. In his early years of playing football, he drew inspiration from players like Cristiano Ronaldo, Ronaldo Nazario, and Zinedine Zidane. At a young age, he established himself as a well-known figure, and today he is a key player. 
Kylian Mbappé Collection of Cars, assets and more
Mbappe has a huge collection of premier cars, namely Audi, Ferrari, Mercedes, Range Rover, BMW. Also, the football has numerous properties in his name. He has spend more than € 8.5 million on his property.
 

 

 

View this post on Instagram
 

 

 

View this post on Instagram
Kylian Mbappe Career and Awards
Kylian Mbappé began playing professionally in football as a senior in France in 2017. He started playing senior football in the year 2015, first for Monaco II and then for Paris Saint-Germain. In 2017, he agreed to a large contract with Paris Saint-Germain for the first time, totaling €180 million. After agreeing to this contract, he rose to the position of second-most expensive player and most expensive teen player. 
Since the beginning of his career, Kylian has been one of the top players. Kylian has participated in international football competitions with a well-known squad. He has led PSG to the 2020 UEFA Champions League Final while playing superb football. He participated in the FIFA World Cup 2018. As a professional football player, he has won significant honours like French Player of the Year and Best Young Player at the FIFA World Cup.
 

 

 

View this post on Instagram