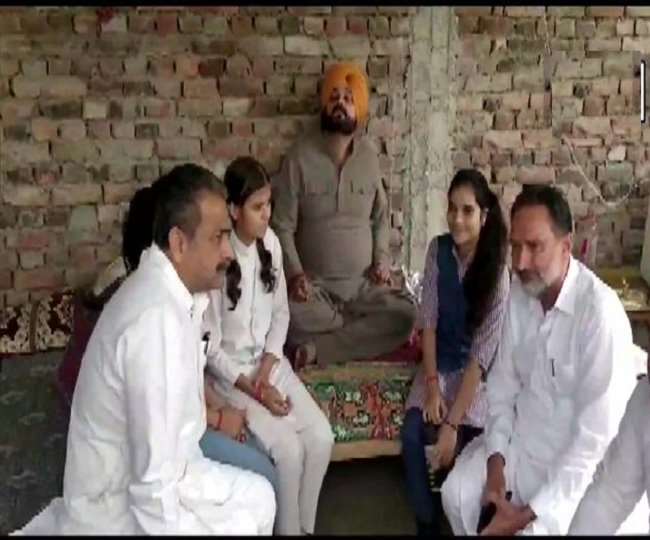 Former Cricketer and Congress leader, Navjot Singh Sidhu, ended his hunger strike today after the son of Union Minister Ajay Mishra, presented himself before the Crime Branch for interrogation in connection with the Lakhimpur Kheri Violence case. 
Sidhu, yesterday started the hunger strike at the house of Late Journalist Raman Kashyap, after Ashish Mishra didn't appear for investigation yesterday. Sidhu demanded the arrest of Union Minister's son as a precondition to end his strike.
The Punjab Unit of Congress yesterday tweeted, "Punjab Pradesh Congress Committee President Navjot Singh Sidhu is sitting on a hunger strike and demanding that the son of Union Minister Ajay Mishra is made part of the investigation in the Lakhimpur massacre." 
While slamming the Yogi government, Sidhu said, "Nothing is greater than law and justice. But no action is being taken by the state government because the accused is the minister`s son. Now the law is different for both, people in power and poor people. Police can do anything as they are highly efficient, but nothing is being done in this case." 
"When I met deceased farmer Lovepreet's father, he said that he does not want money, he only wants justice. All the evidence are there, videos, eyewitnesses and even FIR, then also nothing is happening. We are losing moral authority on the law," he added.
He also said, "Farmers have been protesting for the last one year, but still have not given justice. Farmers and I both have lost faith in the law. In this protest, a leader also has to be sacrificed to restore our faith in the law and order. The image of an ugly politician has to be erased."