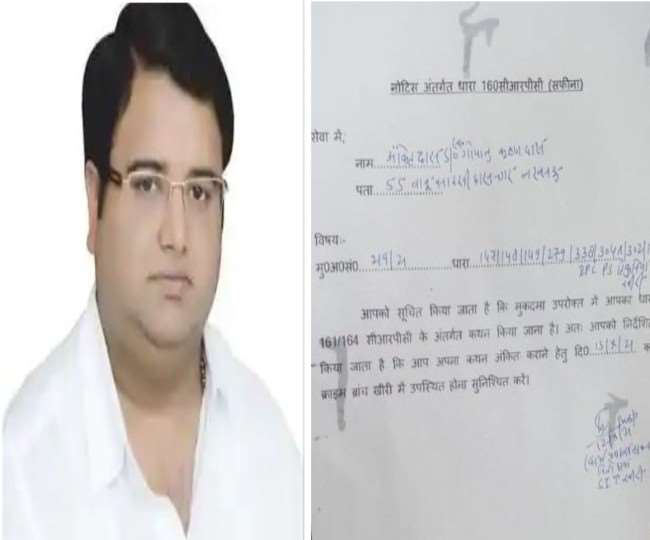 Surrender of Ankit Das
In a major development in connection with Lakhimpur Kheri violence case, Ashish Mishra's friend Ankit Das has filed a surrender application before the court. Ankit, the nephew of late Congress MP Akhilesh Das, was allegedly in one of the three cars that drove upon the protesting farmers, killing four of them. In the viral video, a man can be heard telling the police that he was with Das in Toyota Fortuner which is reportedly registered on the name of the latter.
A report from the concerned police station has been asked by the Chief Judicial Magistrate. The driver of Das, Shekhar Bharti, was also arrested earlier yesterday by the Uttar Pradesh Police. Reportedly, he was driving the SUV at the time of the incident. Also, Ashish Mishra was remanded in a judicial custody on October 9 and was later sent to police custody until October 15.
The Lakhimpur Violence Case

On October3,2021 an SUV Car, which reportedly belongs to Ashish Mishra, son of Union Minister for State Ajay Kumar Mishra, ran over the protesting farmers, that took lives of four of them, following which the farmers turned violent and took lives of four other people, including BJP workers and a media person.
The Lakhimpur Violence Probe

Chief Minister Yogi Adityanath had promised a probe into the matter and had assured that the guilty will not be spared and will be exposed and be given punishment. He formed an SIT to investigate the matter along with a single member Commission of Inquiry of Justice(retd.) Pradeep Kumar Srivastva. However, the matter was taken to the Supreme Court, following which Ashish Mishra was served notice to appear before the crime branch. As he wasn't able to appear after the first notice, he was summoned for the second time and he visited the Crime Branch on October 9. On the same day he was arrested and then sent for judicial and later police custody.
However, Ashish Mishra has constantly held the opinion that he wasn't present at the place of incident and hence he isn't responsible for the violence.