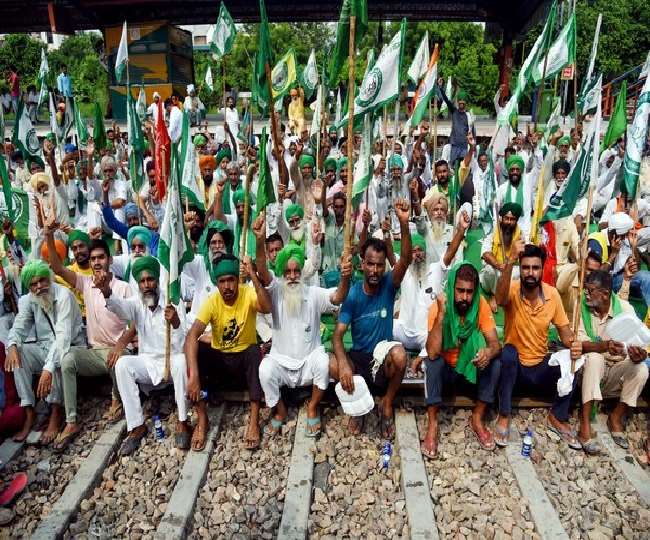 Nationwide protest by farmers
To mark the completions of 11 months of the farmers protest against the three contentious farm laws, the farmers are going to launch a nationwide protest today. The Samyukt Kisan Morcha, umbrella organisation of numerous farmers unions, will be protesting from 11 am in morning to 2 pm in afternoon today. During the protest, the farmers will be raising demands for the suspension and arrest of Union Home Minister for State Ajay Mishra and the investigation of the violence under the surveillance of Supreme Court of India. Farmers will be protesting in front of district headquarters across the country to voice their demands.
Also, a memorandum in name of President of India Ram Nath Kovind will be sent by the farmers to get the demands fulfilled.
Lakhimpur Violence Case
In Lakhimpur Violence, total eight people died. The incident started when on October 3 an SUV Car crashed into the farmers leading to the death of four of them. According to the protestors, the car belonged to Ashish Mishra, son of Union Home Minister for State Ajay Mishra. Following the death of farmers, the farmers too turned violent and attacked the BJP workers present on the site leading to death of 3 BJP workers and a local journalist. 
Ajay Mishra has constantly denied the charges against his son and claimed that Ashish Mishra wasn't present at the site. Ashish Mishra too has denied his involvement in the case. Later, numerous people including Ashish Mishra were arrested in the case after the matter was directed to the Supreme Court of India. 
The Farmers have also claimed that NRI Darshan Singh Dhariwal, a staunch supporter of farmers movement was not allowed to enter India by the Central government after he came from Chicago.
The farmers also said,"He was deported back without being allowed to get into the country. The Indian Government's undemocratic and authoritarian behaviour is unacceptable and we strongly condemn the same."