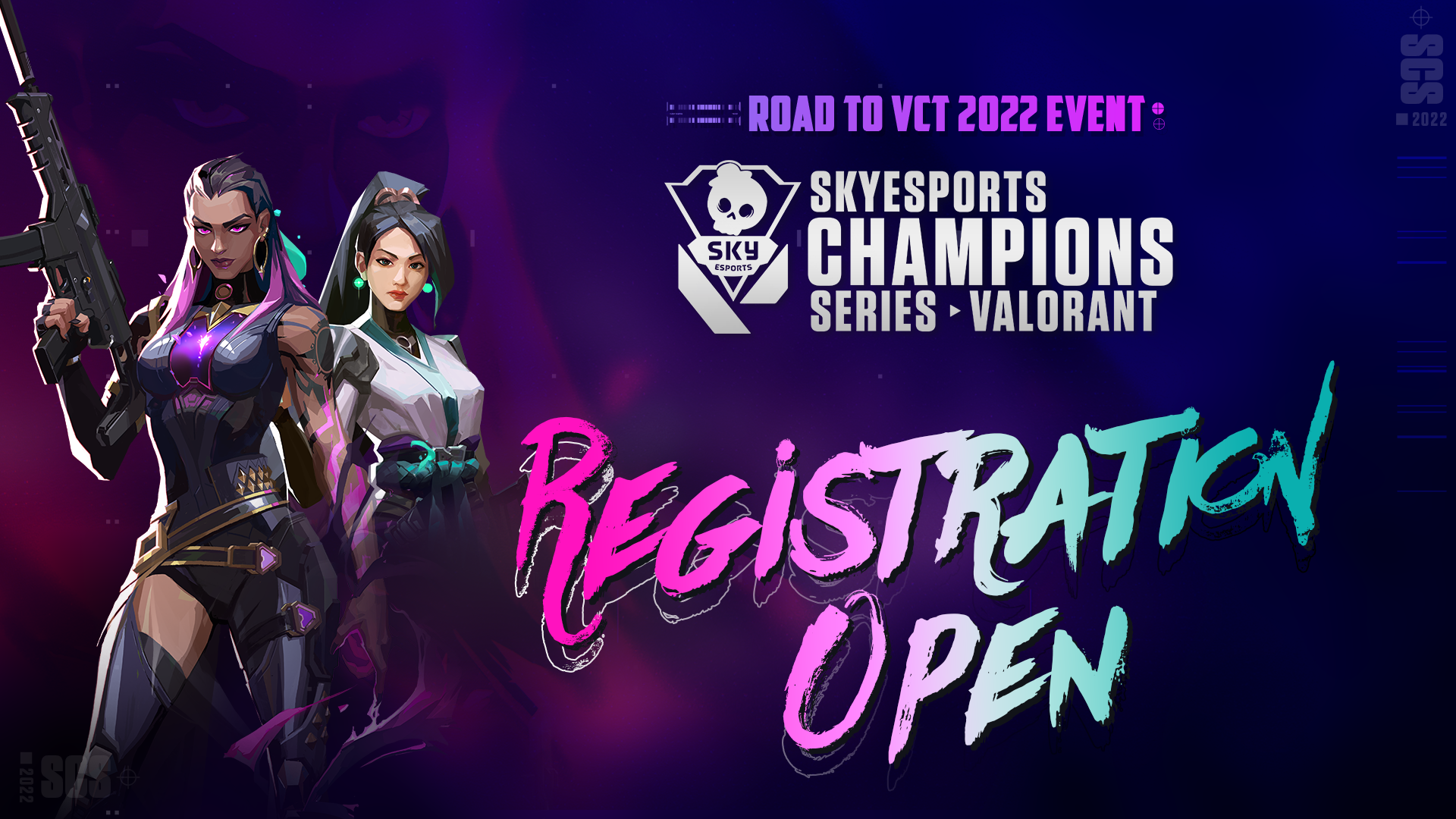 Hurry up and get your squads in order as just a day remains for registrations in the Skyesports Champions Series (SCS). Riot Games, in association with Skyesports, has brought the Skyesports Champions Series (SCS) – a Tier-1 VALORANT event in South Asia that serves as the regional qualifiers for the APAC VCT Challengers Stage 2.
Registration for Skyesports Champions Series
Registering for the SCS is very simple. Head over to the official website: scs.skyesports.in and click on registrations. There are two open qualifiers in the SCS for India and the Rest of South Asia, respectively. The Rest of South Asia includes the countries of Pakistan, Afghanistan, Nepal, Bhutan, Sri Lanka, Maldives, and Bangladesh. 
Remember that at least three members of your team must be valid residents of the region you select. 
Documents for Registration for Skyesports Champions Series
After selecting your eligible region, a new screen will appear directing you to enter details about your team. Here, you will be required to enter your team name, email, logo, country, player, name, contact, Whatsapp number, Riot ID, Discord ID, last Act's rank, photo, and a valid ID, proof.
Once this is done, click on save and add a player. You will be able to add more players to your team. Each team can have up to seven players with five main players and two substitutes. Once the tournament starts, you won't be able to change any player.
You will have successfully registered for the Skyesports Champions Series (SCS) after all members of your team have been signed-up.
Skyesports Champions Series qualifiers
Get your crosshairs set after that as the qualifiers will begin soon on May 9 for both regions – India and the Rest of South Asia. The top two teams from each qualifier will advance to the Group Stage League (GSL), where they will face eight invited teams from the South Asia Qualifiers Stage 1.
From the GSL, which is scheduled to take place from May 19 to 24, the top six teams will advance to the Playoffs of the SCS. The playoffs will be a spectacle never-seen-before in South Asian VALORANT esports and will happen as a grand LAN event in Chennai from May 31 to June 5. More details will be revealed soon.