Know all about Lauren Sanchez, girlfriend of billionaire Jeff Bezos; Net Worth, Career, Age and more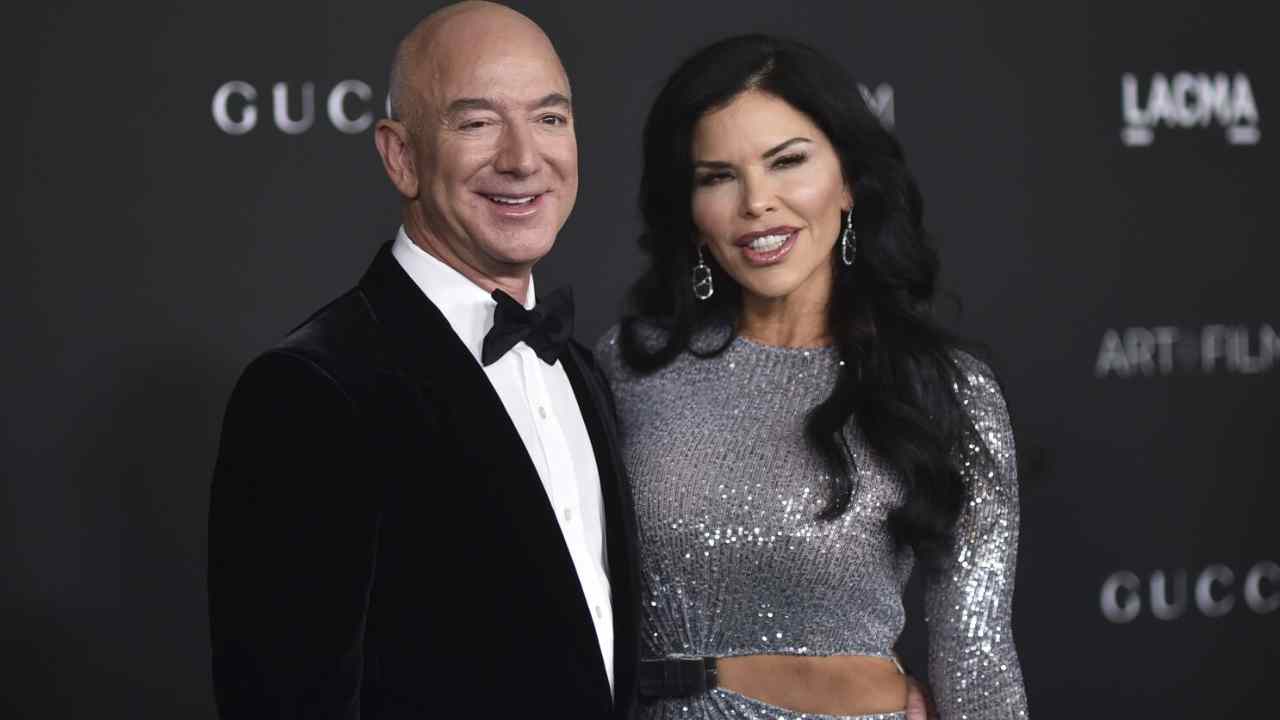 Lauren Sanchez Biography: In 2019, not long after both Bezos and Sanchez, a former broadcast journalist, divorced their respective spouses, they made their relationship public.Sanchez looked to be wearing a wedding ring in images of the duo on Bezos' yacht, which went viral on Monday. The couple has kept their private lives largely out of the spotlight, but news of their engagement quickly circulated. 
Lauren Sanchez Early Life, Background and Education 
On December 19, 1969, Lauren Wendy Sanchez was born in Albuquerque, New Mexico, in the United States. At a young age, she became interested in aviation. She spent her early years in a hangar because her father was a flight instructor, which sparked a passion in aviation. She also spent a lot of time with her father, who loved restoring old aeroplanes.
Sanchez attended 'El Camino College' in California after finishing high school. She was a writer for "El Camino College's" student newspaper while she was enrolled. The "University of Southern California" in Los Angeles offered her a scholarship as well.While attending the 'University of Southern California,' she worked as an intern at the 'KCOP-TV' television station. Sanchez graduated from the university with a major in communications.
Lauren Sanchez Age 
Lauren Sanchez is 53 years old. 
Lauren Sanchez Husband, Children, Personal Life and more
Tony Gonzalez, a former National Football League (NFL) player, was dating Lauren Sanchez. She gave birth to a baby named Nikko in 2001 as a result of her connection with Gonzalez.
In August 2005, Sanchez wed Jewish American talent agent Patrick Whitesell. William Morris Endeavour Entertainment (WME), an entertainment and media company, has Whitesell as a co-CEO. Sanchez and Whitesell had a lavish, celebrity-studded wedding that cost them two million dollars. 
Sanchez and Whitesell welcomed a baby called Evan in 2006. Ella Sanchez, their daughter, was born in 2008.In 2018, Sanchez and Whitesell divorced. She is presently dating Jeff Bezos, the creator and CEO of "Amazon." At a gathering, Whitesell's friend Bezos introduced Sanchez to him.  
Lauren Sanchez and Jeff Bezos Relationship 
Bezos and Sanchez then started meeting often. Jeff Bezos made headlines in January 2019 after exchanging vulgar texts and pictures to Lauren Sanchez. Bezos' involvement with Sanchez caused him to end his marriage to MacKenzie. Bezos and MacKenzie announced their plan to file for divorce on their official Twitter page in January 2019.
Lauren Sanchez Net Worth 2023 
Sanchez reportedly accumulated a $30 million fortune throughout her career, according to Celebrity Networth.
Lauren Sanchez Career
The 'KCOP-TV' television station was where Sanchez started her career as a desk assistant. At the 'KTVK' television station in Phoenix, Arizona, she later worked as a reporter and anchor.When Sanchez was appointed as a correspondent for the nationally televised programme "Extra," she experienced her major break.
She eventually began working for 'Fox Sports Net' as an anchor and correspondent for the newsmagazine series 'Goin' Deep.She was nominated for a 'Emmy' for her performance in the sports-related drama 'Goin' Deep. Sanchez also worked as an entertainment reporter for the sports programme "The Best Damn Sports Show Period" while she was affiliated with "Fox Sports Net."
In 1999, Sanchez made a comeback to "KCOP-TV" as the host of "UPN 13 News." She then began working as an entertainment reporter for the "Fox" network-owned and -operated" KTTV television station.She was chosen to host the well-known reality television programme "So You Think You Can Dance" in 2005.
Sanchez took a hiatus from her TV career after anchoring a season of the programme. She started working for "Extra" in 2009 as a special correspondent and anchor. She continues to make appearances on 'Extra' and other TV programmes, including 'Good Day L.A.'Black Ops Aviation, a firm dedicated to airborne film and production, was established by Sanchez in 2016. The production company has provided video content to renowned businesses including "Netflix," "Fox," and "Amazon."