Liger reviews & Twitter reactions: VD physical transformation is all to root for, film disappoints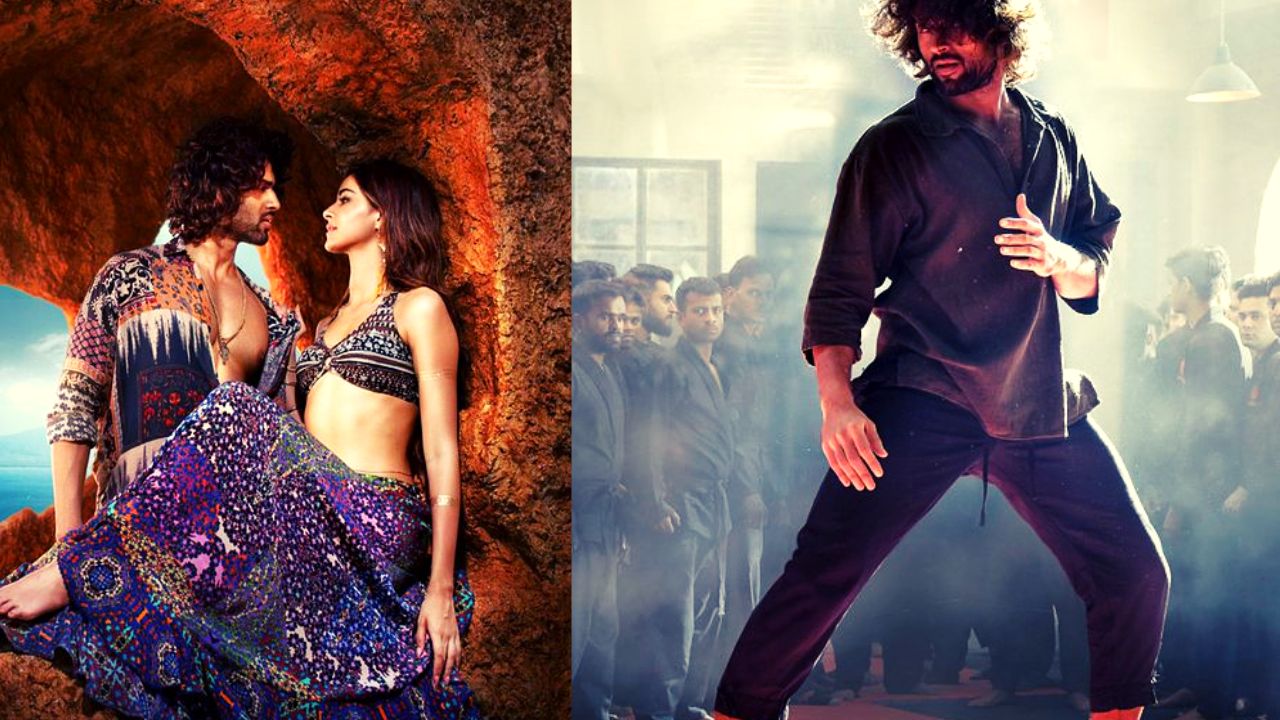 Liger reviews: Today saw the release of the month's most eagerly awaited movie, Liger, featuring Bollywood diva Ananya Panday and south superstar Vijay Deverakonda. Prior to its release, the Puri Jagganadh-directed movie garnered a great deal of attention, which led to a massive opening for the pan-Indian production, which is presently playing in five languages, including Hindi, Telugu, Tamil, Malayalam, and Kannada. However, once the first show ended, the internet erupted with conflicting opinions about the movie, highlighting both its positive and negative aspects. While some consider it to be a mass entertainer film, others see it as just an old plot with some masala and action.
Liger reviews
With regard to promoting the movie throughout India in various language regions, not a single second was wasted. Along with the stars Ananya Panday and Vijay Deverakonda, Dharma Productions went above and above to promote the movie. According to preliminary reviews, the movie's action sequences and daring stunts have astounded the audience. The movie tells the tale of a boxer who battles adversity in order to leave his imprint.


The censor board was immensely impressed after seeing the movie. They believed that the romance between Ananya and Vijay would be well received. And Vijay Deverakonda will be seen as the next big thing in India, but the early reviews from moviegoers have the filmmakers a little worried. Internet users cite the film's outmoded narrative and tragic second half as the cause.

Liger Twitter reviews
#Liger Movie USA Public Review
Audience are full Disappointed #Ligeraveragetalk pic.twitter.com/hy112rgdV2

— @Maruthi9999 (@MaruthiKalyan5) August 25, 2022
#Liger (Telugu|2022) - THEATRE.

Other than VD's physical transformation, film has no plus. Horrible perf from Ananya. No villain character (Puri is d villain). 1st Hlf s atleast Bearable, 2nd Hlf is total crap. Forced Mike Tyson Climax sticks out. Full of Outdated scenes. WORST! pic.twitter.com/mFM4CZZhxW

— CK Review (@CKReview1) August 25, 2022
India talk complete Positive untadi

Don't believe in any fake reviews

Mass Cinema Mass Audience ki connect avthadi!#Liger #BlockBusterLiger #ligerreview #VijayDeverakonda @TheDeverakonda @PuriConnects pic.twitter.com/oNgkCSxzhW

— Ꮲ ʀ ᴀ ᴋ ᴀ s ʜ (@TheVerma_) August 25, 2022
Most of the shows in Kerala Are Cancelled due to less number of Audience. i.e Below 15 peoples#Liger
Getting Worst Reviews.. pic.twitter.com/38LMmBFcPn

— Lucifer (@katuva6) August 25, 2022
I can see many Haters started spreading Fake reviews for Movie without Watching it .. Nice to see you guys have big fear on VD.👏

Dogs will bark seeing the Sunrise.. But dogs can't stop the Sunrise.🙃#Liger

— 𝗧 𝗙 𝗖 (@itsTFC) August 25, 2022
#Pushpa Movie Start lo Negative Spread Chesaru.... But Become a Blockbuster 🔥🔥...

Movie lo Content & Dammu A negative ami pika ledhu 💯

VD Fans Avoid Fake Reviews.. Enjoy #Liger Movie... 🔥@TheDeverakonda Gattiga Kodathadu wait and See👍❤.... #ligerreview

— ᴀʟʟᴜ sᴀɴᴊᴜ ʀᴇᴅᴅʏ ♕☠ 💥⚠️ (@AlluSanjuReddy) August 25, 2022
#Liger Reviews So far pic.twitter.com/04aR40Bw29

— Raees (@TheRaees_) August 25, 2022