List of Awards and Honours of Ratan Tata- From Order of the Rising Sun to Lifetime Achievement Award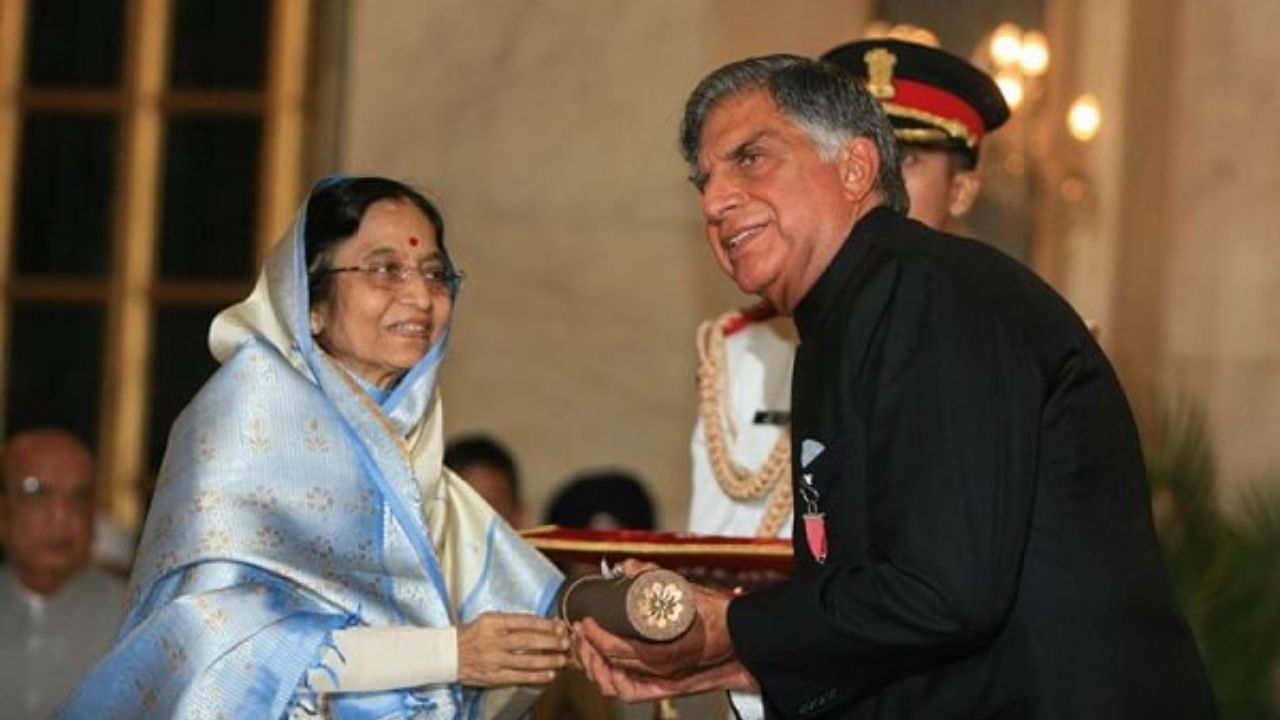 Australia's highest civilian honour has been awarded to Ratan Tata, Chairman Emeritus of Tata Sons, the nation's high commissioner to India, according to Barry O'Farrell. The industrialist's efforts to improve bilateral ties between India and Australia were recognised with the Order of Australia (AO) honour. 
Ratan Tata is a titan of biz, industry & philanthropy not just in 🇮🇳, but his contributions have also made a significant impact in 🇦🇺. Delighted to confer Order of Australia (AO) honour to @RNTata2000 in recognition of his longstanding commitment to the 🇦🇺🇮🇳relationship. @ausgov pic.twitter.com/N7e05sWzpV

— Barry O'Farrell AO (@AusHCIndia) April 22, 2023
Tata's contributions have had a long-lasting effect in the island nation, the foreign diplomat said while posting images from the ceremony on Saturday.
List of Awards and Honours of Ratan Tata till 2023 
| | | |
| --- | --- | --- |
| Name of the Award | Organisation/Country | Year  |
| Order of Australia | Australia | 2023 |
| Assam Baibhav | The highest civilian award of Assam | 2021 |
| Honorary Doctorate | Swansea University | 2018 |
| Commander of the Legion of Honour | Government of France | 2016 |
| Sayaji Ratna Award | Baroda Management Association, Honoris Causa, HEC Paris | 2015 |
| Honorary Doctor of Automotive Engineering | Clemson University | 2015 |
| Honorary Doctor of Laws | York University, Canada | 2014 |
| Honorary Knight Grand Cross of the Order of the British Empire (GBE) | Queen Elizabeth II | 2014 |
| Sayaji Ratna Award | Baroda Management Association | 2014 |
| Honorary Doctor of Business Practice | Carnegie Mellon University | 2013 |
| Transformational Leader of the Decade | Indian Affairs India Leadership Conclave 2013 | 2013 |
| Foreign Associate | National Academy of Engineering | 2013 |
| Lifetime Achievement Award | Rockefeller Foundation | 2012 |
| Order of the Rising Sun | Govt. of Japan | 2012 |
| Doctor of Business honoris causa | University of New South Wales | 2012 |
| Business Leader of the Year | The Asian Awards | 2012 |
| Order of Merit of the Italian Republic | Government of Italy | 2009 |
| Honorary Citizen Award | Government of Singapore | 2008 |
| Honorary Doctor of Science | Indian Institute of Technology Kharagpur | 2008 |
| Honorary Doctor of Science | Indian Institute of Technology Bombay | 2008 |
| Doctor of Law | University of Cambridge | 2008 |
| Padma Bhushan | Govt of India  | 2000 |
| Padma Vibhushan  | Govt of India  | 2008 |