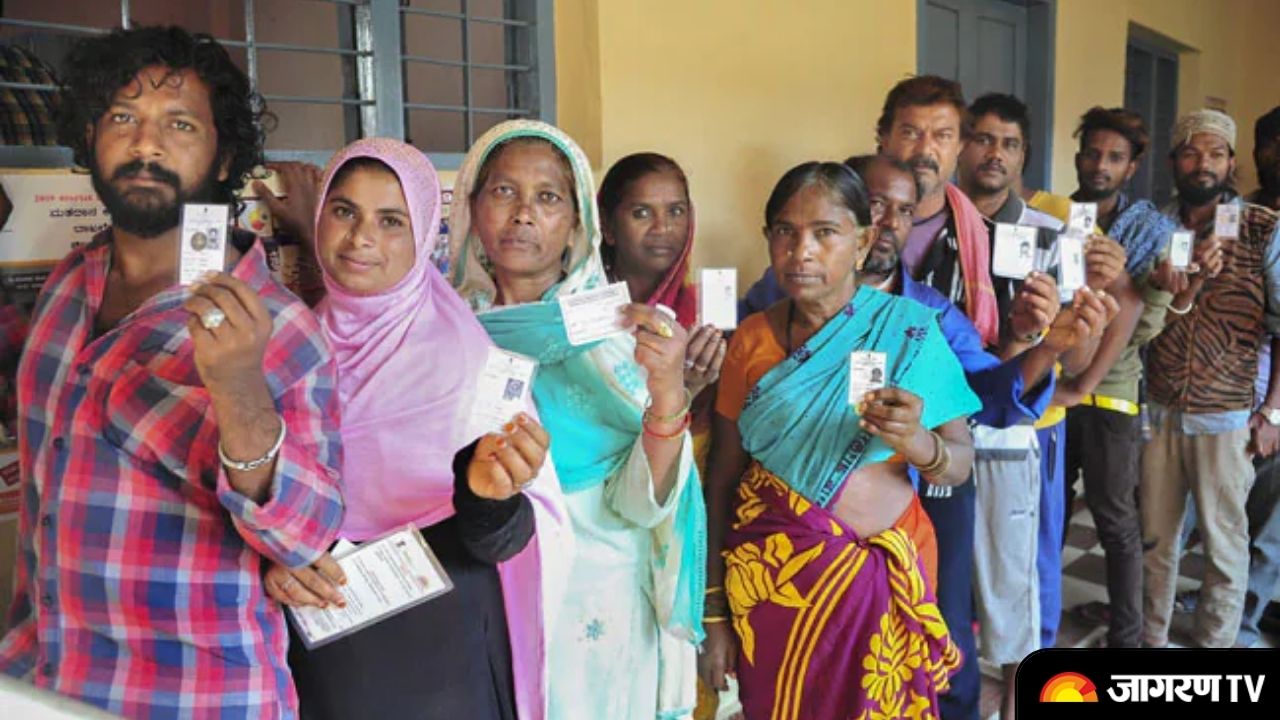 Along with Uttarakhand and Punjab the coastal state of Goa will also hold elections in one phase on February 14th. 40 constituencies will conduct voting and the counting will take place on 10th March 2022. The issue of notification will be on January 21 and the last date to file the nomination will be on January 28. The scrutiny of nomination is listed on January 29 and the last date of withdrawal of Candidature is January 31. As these elections are closing many parties have started releasing their lists of candidates. Let's look at the names of the candidates who will represent their parties in the constituencies. 
Congress list of candidates for Goa Elections 2022
The Congress has formed an alliance with the Goa Forward Party for the polls and has released its list of candidates. Let's look at the names:-
Candidate Name - Constituency Name
Mapusa - Sudhir Kanolkar
Taleigao - Tony Rodrigues
Ponda - Rajesh Verenkar
Marmugao - Sankalp Amonkar
Margao - Digambar Vasant Kamat
Cuncolim - Yuri Alemao
Quepem - Altone D'Costa
Pernem - Jitendra Gaonkar
St Cruz - Rodolf Louis Fernandes
Cumbarjua - Rajesh Faldessai
Valpoi - Manisha Shenvi Usgaonkar
Dabolim - Capt Viriato Fernandes
Cortalim - Olencio Simoes
Navelim - Avertano Furtado
Fatorda - Vijai Sardesai (GFP)
Mayem - Santosh Kumar Sawant (GFP)
Aam Aadmi Party list of candidates for Goa Elections 2022
The Aam Aadmi Party has also released their list of candidates for 2022 elections and they are proving to be a tough contender. Let's look at their names:-
Constituency Name Candidate name
St Cruz - Amit Palekar
Poriem - Vishwajit K Rane
Siroda - Mahadev Naik
Valpoi - Satyavijay Naik
Dabolim - Premanand Nanoskar
Cortalim - Alina Saldanha
Benaulim - Venzy Viegas
Navelim - Pratima Coutinho
Sanguem - Abhijeet Dessai
Curtorim - Domnic Gaunkar
St Andre - Ramrao Wagh
Calangute - Sudesh Mayekar
Teleigaon - Cecille Rodrigues
Maem - Rajesh Kalangutkar
Cuncolim - Prashant Naik
Mapusa - Rahul Mhambre
Velim - Cruz Silva
Canacona - Anoop Kudtarkar
Sanvordem - Anil Gaonkar
Fatorda - Sandesh Telekar
Panjim - Valmiki Naik
Ponda - Surel Tilve
Marcaim - Gurudas Yesu Naik
Pernem - Pundalik Dhargalkar
Siolim - Vishnu Naik
Margaon - Lincoln Vaz
Priol - Nonu Naik
Curchorem - Gabriel Fernandes
Quepem - Raul Perreira
Sanquelim - Manoj Gandhi Amonkar
BJP list of candidates for Goa elections 2022
The BJP on Thursday announced names of 34 candidates for Goa Assembly elections, fielding Chief Minister Pramod Sawant from Sanquelim. The rest of the names are as follows:-
Constituency - Candidate name
Mandrem – Dayanand Raghunath Sopte
Pernem (SC) – Pravin Prabhakr Arlekar
Thivim – Neelkant Ramnath Harlarnkar
Mapusa – Joshua Peter D'Souza
Siolim – Dayanand Rayu Mandrekar
Saligao – Jayesh Vidyadhar Salgaonkar 
Porvorim – Rohan Ashok Khaunte
Aldona – Glenn John E.Souza Ticlo
Panaji – Atanasio Monserratte
Telego – Jennifer Monseratte
At. Andre – Francisco Silveira
Mayem – Premender Vishnu Shet
Sanquelim – Pramod Pandurang Sawant 
Poriem – Divya Vishwajit Rane 
Valpoi – Vishwajit Pratap Singh Rane 
Priol – Govind Shepu Gaude 
Ponda – Ravi Sitaram Naik
Shiroda – Subhash Ankush Shirodkar
Marcaim – Sudesh Bhingi
Mormugao – Milind Sagun Naik
Vasco-Da-Gama – Krishna Vishwambhar Salkar
Dabolim – Mauvin Heliodoro Godinho
Nuvem – Datta Vishnu Borkar
Fatorda – Damodar Gajanan Naik
Margao – Manohar Trimbak Azgaonkar
Benaulim – Damodar Narcinva Bandodkar
Navelim – Ullas Yashwant Tuenkar
Cuncolim – Clafasio Dias
Velim – Savio Rodrigues
Quepem – Chandrakant Raghu Kavlekar
Curchorem – Nilesh Joao Cabral
Sanvordem – Ganesh Gaonkar
Sanguem – Subhash Phal Desai
Canacona – Ramesh Bombo Tawadkar 
TMC list of candidates for Goa Elections 2022
TMC has also announced their first list of candidates. Let's look at it. 
Constituency name - Candidate
Porvorim - Sandeep Arjun Vazarkar
Aldona - Kiran Mohan Kandolkar
St. Andre - Jagdish Bhobe
Cumbarjua - Samil Volvaiker
Poriem - Ganpat Gaonkar
Cortalim - Gilbert Mariano
Nuvem - José R Cabral
Fatorda - Luizinho Joaquim 
Benaulim - Churchill Alemao
Navelim - Valanka Alemao
Cuncolim - Dr. Jorson Fernandes