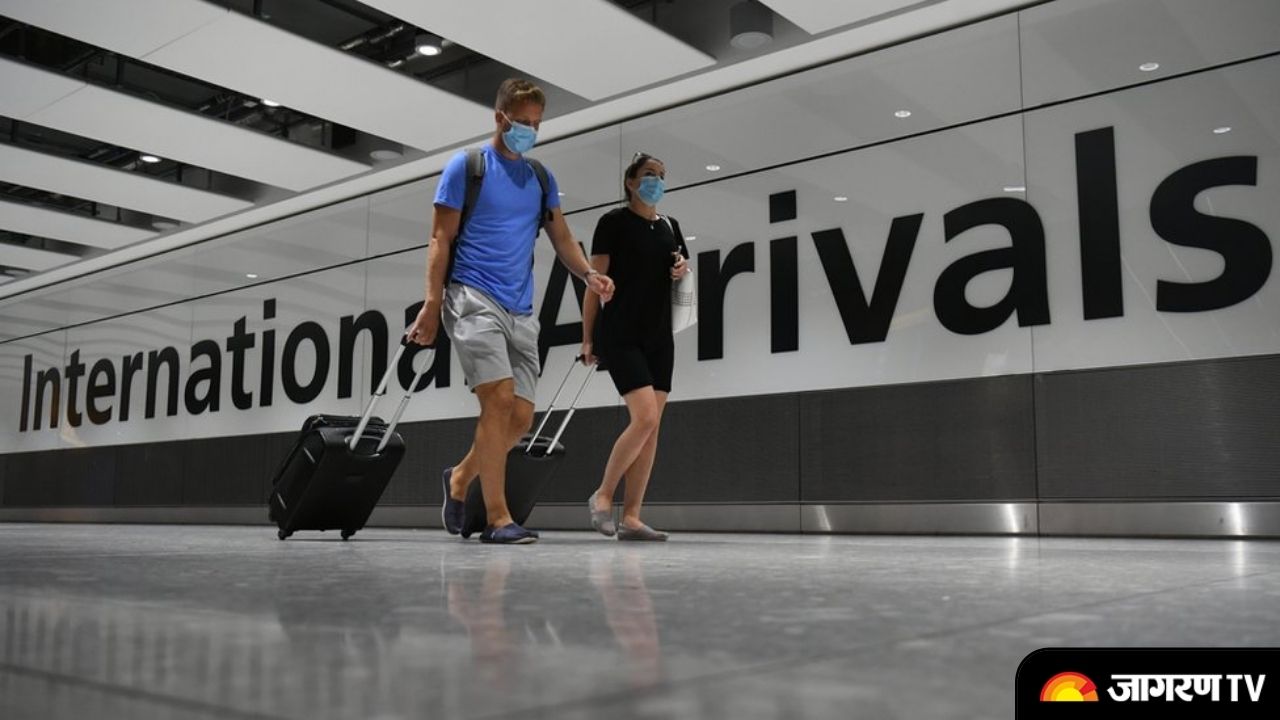 Once again the tension and stress has hiked up amid the discovery of a new coronavirus variant in South Africa. The new variant named as 'Omicron' is said to be highly transmissible and is under the 'most concerning' category after the Delta variant outbreak.  With the rising cases, countries have started imposing restrictions and taking all sought precautions to curb the outbreak and save lives. 
WHO tagges new variant as VOC
Further The World Health Organization (WHO) has already categorised the new Covid-19 variant Omicron as a 'variant of concern'. The warning has been issued around the subject risks of this variant and how it could pose greater risks than the previous Delta  variant.  
Countries reported cases of new Covid-19 variant
While the first cases of this new variant of Covid-19 was discovered in South Africa, the cases of the same are now being detected worldwide. Here's a list of countries that have reported cases of the new Covid-19 variant Omicron. 
Australia
Two passengers in Sydney who came from Southern Africa  on a Qatar Airways flight via Doha were detected with Omicron strain by the Australian health department. 
Italy
According to  Italian news agency LaPresse, an Italian person who earlier traveled to Mozambique has been tested positive with the new variant of Coronavirus. Along with him his five family members have also been tested positive.  
Germany
Two travellers who arrived from South Africa on Nov'24 has been tested positive with the new variant. 
The Netherlands
61 people who arrived from South Africa on Friday were tested positive with Covid 19. Among them there are few people who are infected with the new variant, says The Dutch health authorities. 
Britain
The UK has so far detected two cases of the new variant. The people who were tested positive with the new variant are said to have traveled to South Africa.  
Israel
The country has detected one case on Nov'26 with a new variant and has already imposed a series of emergency measures and travel restrictions. 
Hong Kong
Hong Kong was the second country after SA which reported two cases of Covid-19 with Omicron strain. 
Botswana
One case of the new variant has been reported so far. 
Belgium
Belgium has reported one case with Covid-19 new variant day on Nov'27. 
India 
Well, India has not reported any case of covid-19 with the new strain but two South African nationals were tested positive with Covid-19 in Karnataka. These two patients are reported to be infected with the Delta variant of Coronavirus. 
Countries Imposing Travel Restriction amid New Coronavirus Variant
European Union countries were the first ones to impose strict restrictions as they found a significant hike in Covid cases with new variants. Following them, countries like the United States, Canada, Russia and others have also imposed travel guidelines and restricted travel from the affected regions where the new variant  B.1.1.529 has surged the infection. 
The countries are taking special precautions on the international travelers and also have imposed a set of rules and regulations. Travel bans from South Africa and other nearby countries have also been imposed by some countries like Botswana, Eswatini, Lesotho, Mozambique, Namibia, and Zimbabwe. 
Countries putting Travel Ban from South Africa
The countries which have imposed Travel Ban from SA are-