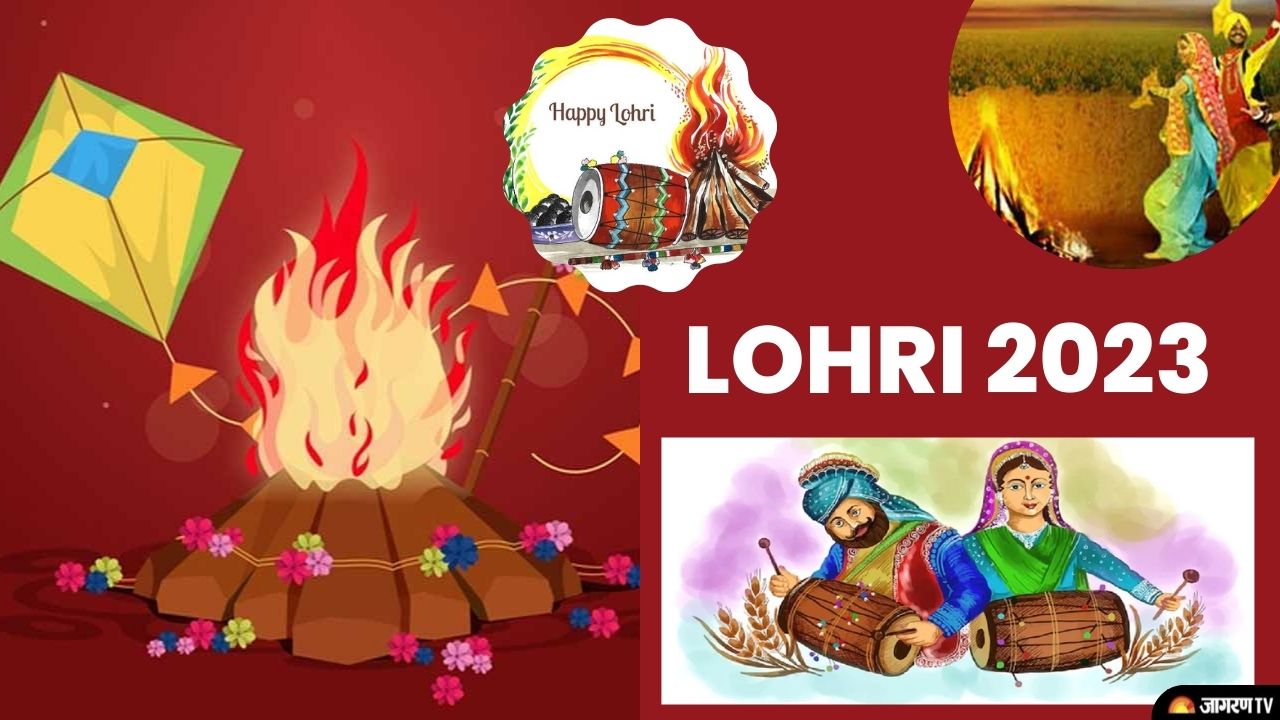 Lohri 2023 Date: This year people are confused about whether Lohri  falls on January 13 or 14.  the festival of Lohri is on Saturday, January 14 according to the Drik Panchang. Makar Sankranti will therefore fall on January 15, 2023, on a Sunday. 
Lohri 2023 Timings
The Lohri Sankranti tithi will be at 8:57 pm, and the Brahma Muhurta will last from 5:27 to 6:21 am. 
Lohri 2023: Why the festival of Lohri is celebrated? 
Lohri is a unique event that celebrates the planting and reaping of crops. Because the nights get shorter and the days get longer following Makar Sankranti, a day after Lohri, it also marks the beginning of warmer weather. The bonfire that is lit during this festival's festivities symbolises the same concept. 
Lohri 2023: Why Sun is worshipped on Lohri?
On Lohri, people offer sacrifices to the Sun God (Surya Devta) and the Fire God (Agni Devta), thank them for their blessings, and pray for good crop growth in the future year. They also contribute to the Lohri bonfire by offering bhog prepared from harvested crops, rewadi, groundnut, jaggery, gajak, and peanuts. Additionally, during the Lohri celebrations, participants perform a parikrama around a fire while singing traditional songs and dancing to dhol sounds.
Interesting Facts about Lohri 
It is a harvest festival that celebrates the harvest of Rabi or the winter crop. 

This festival is also celebrated to commemorate God Agni and Goddess Lohri.

Traditionally, the festival marks the end of winter and the beginning of Spring season. Lohri is considered one of the coldest days in the winter season.

Lohri is the Indian equivalent of winter solstice festivals. 

Lohri marks the longest night and shortest day of the year. 

For people belonging to the Sikh community, Lohri festival is considered to be the new financial year. 

Cities like Amritsar, Chandigarh, Jalandhar, Delhi etc are the places where the festival is organised and celebrated with great pomp. 
Lohri 2023 Quotes
"There must be labour before the reward. Before you harvest, you plant. Before you reap joy, you sow in tears."

"Living to see the harvest is not always given to the sewer. In faith, all work that is worth something is completed."

"The crop withers without water, and it's not going to bring a good price."

"If the harvest did not return more than was sown, there would be no benefit to be gained by sowing a field of wheat."

"You must give to get, you must sow the seed, before you can reap the harvest."
Lohri Resemblance to Thanksgiving 
The rituals of Lohri are comparable to those of Thanksgiving. This is a time to give thanks to nature for the abundant harvest that she has given us. A good attitude of fraternity, solidarity, and thankfulness is displayed throughout the celebrations through family get-togethers and dancing to old folk tunes. Additionally, it is the time to express thanks to the Sun God for a successful harvest.