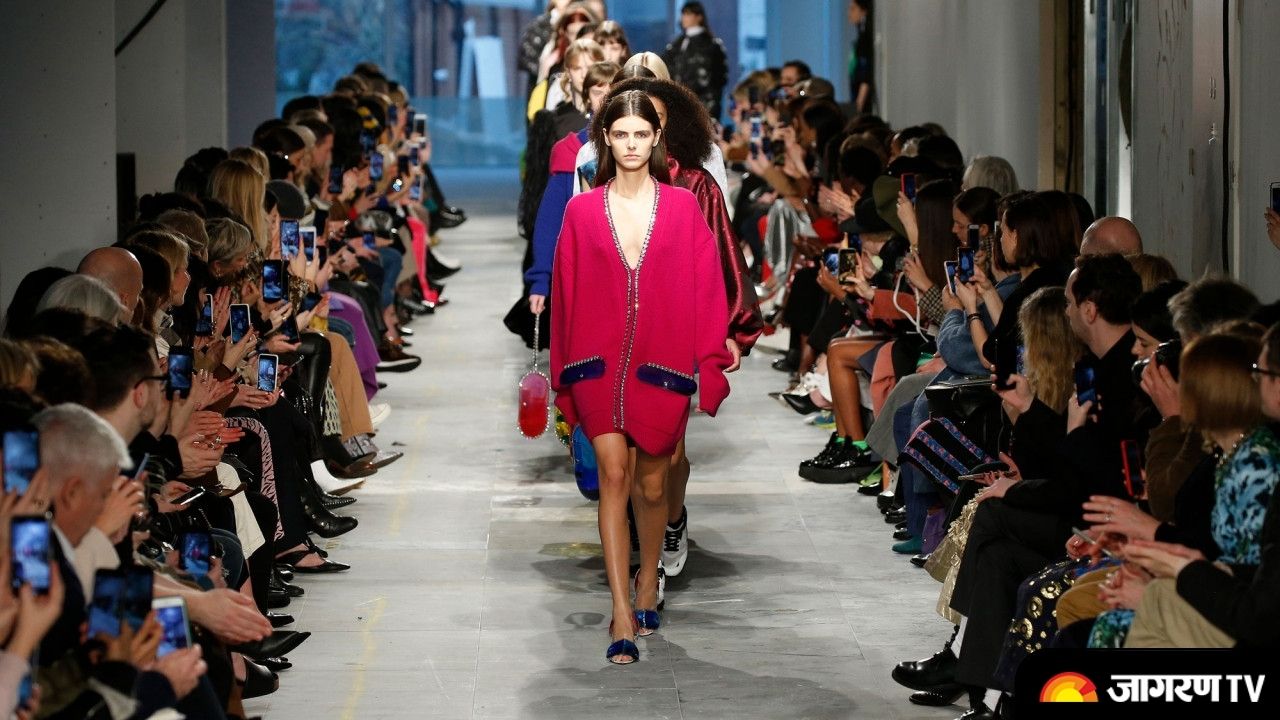 London Fashion Week 2021: The past two schedules of London Fashion Weeks were interrupted with the ongoing Pandemic situation and the event was entirely run-off through the state-of-the-art digital platform. However, finally, the LFW 2021 is gearing up to return back with its physical grandeur bringing some best of fashion marvels. Although keeping the coronavirus situation in mind, the event will be organized partially where around 130 designers will showcase their Spring/Summer 2022 collections through physical catwalk and digital presentations. 
London Fashion Week 2021 Date
The upcoming LFW 2021 is all set to commence from Thursday 16 September until Tuesday 21 September (GMT+1). The event will be hosting a series of parties and launches on September 16 which will be followed by the display of collections from September 17th onwards. 
Organizers of London Fashion Week 2021
Every year the British Fashion Council organizes the London Fashion Week shows and events. BFC is a not-for-profit organization whose foundation was laid in 1983. Along with London Fashion Week BFC also organizes  London Fashion Week Men's, The Fashion Awards, LONDON show ROOMS, and London Fashion Week Festival annually. 
The British Fashion Council not only supports the British Fashion Industry, it also supports the next generation of designers. Along with that BFC also supervises fashion higher education and apprenticeships in the industry.
Designers at London Fashion Week 2021
Ace Designers including Tiger Of Sweden, Erdem, Charles Jeffrey Loverboy, Margaret Howell, Saul Nash, Stefan Cooke, Labrum London, and Steven Stokey-Daley will all be presenting their collections IRL and others will be presenting their collection physically this year, while Vivienne Westwood, Molly Goddard, and Edward Crutchley will show their collection digitally.
Who can attend London Fashion Week 2021
Not everyone can attend the annual London Fashion Week. One has to either get an invitation from the designer's press team or you can apply for a ticket yourself in case you are an industry leader.
If you are an industry leader, you can go to the London Fashion Week website, find the appropriate designer's press team contact details and email them directly. You have to explain why you should be attending the event and other details. 
How to buy tickets for London Fashion Week? 
Although one cannot buy tickets to London Fashion Week, still you can watch the digital events of the week including Vivienne Westwood, Halpern and Paul Costelloe.
 

 

 

View this post on Instagram
London Fashion Week 2021 Full Schedule 
This year the LDW will be delivering some of the most amazing menswear, womenswear and gender neutral collections. Follow the full schedule to track all the details. 
Note: Timings are according to (GMT+1). 
Thursday 16 September 2021
5.30pm (GMT+1): Isabel Manns "The Underwater Eden"
6pm: Conde Nast College BA Fashion Communication Graduate Exhibition 2021
6pm: Onitsuka Tiger x Dazed Party
6pm: Local Goes Global Pop-up Cocktail Launch
6pm: Aeter SS22 Party
6pm: Roberta Einer Party
7pm: House Of Tammam
7pm: Ning Dynasty LFW Dinner & Party
8pm: London Fashion Week presented By Clearpay Opening Party
Friday 17 September 2021
10.30am: Halpern
10.30am: Margaret Howell
10.30am: Preen By Thornton Bregazzi
10.30am: Phoebe English
10.30am: Temperley
11.30am: Paul Costelloe
12.00: Bora Aksu
12.30pm: Clearpay Media Lunch Event
1pm: Edward Crutchley
1.30pm: David Koma
2.30pm: Rixo
3pm: Helen Anthony
4pm: Nensi Dojaka
5pm: Tiger Of Sweden
6pm: Mark Fast
6.30pm: Phoebe English
6.30pm: Celebrating Ten Years Of Pause
7pm: Love Hero Sustainable Fashion Event
7pm: Lueder
7pm: Dumebi x Gideon's Treasure Gala Dinner
7pm: Ahluwalia Dinner
7.30pm: Preen By Thornton Bregazzi
8pm: Cyberdog
8pm: Rue Agthonis Dinner
8.30pm: Kaushik Velendra Salon Showcase
Saturday 18 September 2021

8.30am: Noon By Noor Breakfast

9.30am: Edeline Lee

10.30am: Phoebe English

11am: Yuhan Wang

11.30am: Anna Mason

1.30pm: Feben

2pm: Molly Goddard

4pm: KNWLS

6pm: Labrum London

6.30pm: Ingrid Kraftchenko

7.30pm: L Saha 

8pm: A Moon Viewing Party

8.30pm: The Future Of Fashion: Dinner On The Catwalk With Clearpay And TikTok
Sunday 19 September 2021
9.30am: Bloke
9.30am: Edeline Lee
10.30am: Phoebe English
11am: Eftychia
12.00: Roland Mouret
5pm: Rejina Pyo
6.30pm: Erdem
7pm: SS Daley
8pm: Richard Malone
8.30pm: Aadnevik
8.30pm: An Awkward Party By Catherine Hudson
Monday 20 September 2021
9.30am: Supriya Lee
9.30am: Emilia Wickstead
9.30am: Toga
10.30am: Phoebe English
12.00: Roksanda
1pm: Stefan Cooke
2pm: Paul & Joe
3pm: Osman
4pm: Fashion East
6pm: Simone Rocha
8pm: Charles Jeffrey Loverboy
8.30pm: The Business Of Fashion Celebrates The Launch Of The BoF Show
Tuesday 21 September 2021
10.30am: Phoebe English 
1pm: Pronounce
1.30pm: Helen Kirkum
3pm: Cos
5pm: Richard Quinn
6.30pm: Eirinn Hayhow 
7pm: BFC Changemakers Prize In Partnership With Clearpay