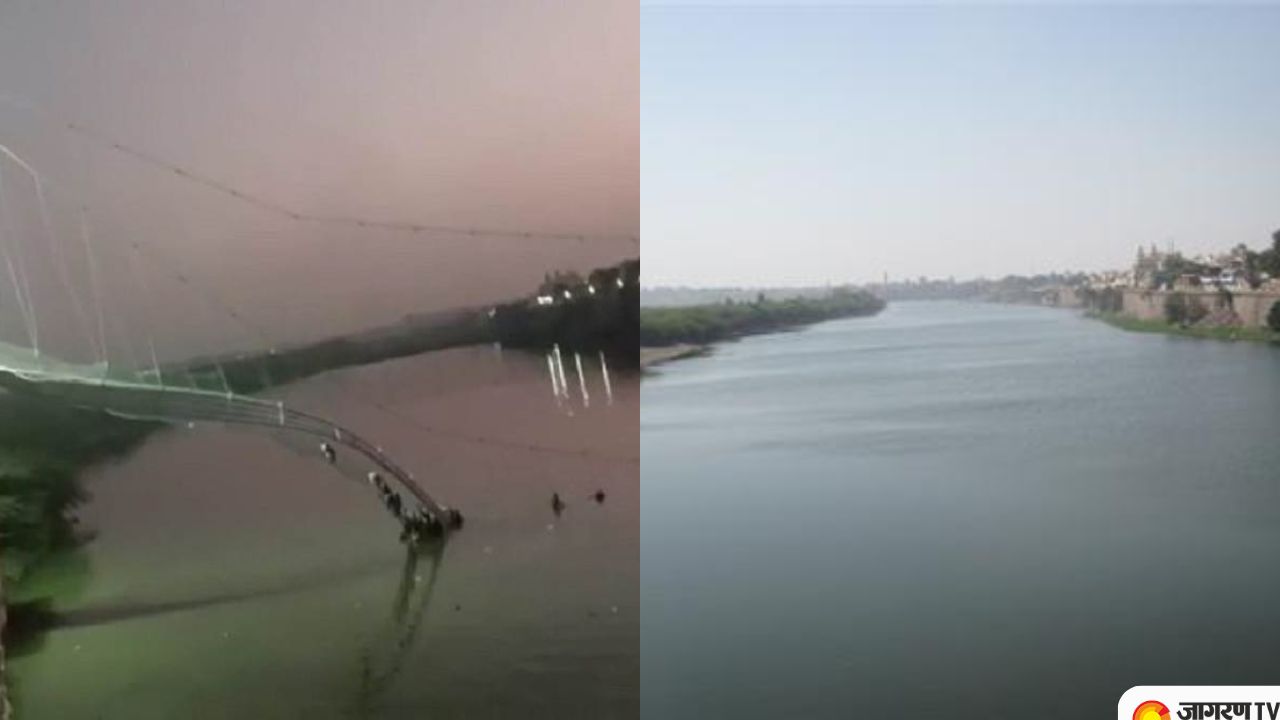 Morbi River Bridge:  On Sunday evening, the suspension bridge over the Machchhu river in Gujarat's Morbi collapsed, killing 141 people. According to the CCTV footage, people shook the bridge, causing it to collapse.
Machchhu River Depth 
The Machchhu River at an elevation of 220 metres above sea level and located in Gujarat, western India, originates in the Madla hills. Its basin reaches a maximum length of 130 kilometres. The basin's total catchment area is 2515 km2. The river is also sometimes transliterated as the Machhu River.
Machchhu River Gujarat
The Machchhu River flows from the Madla Hills (Jasdan) and meets the little rann of Kuchchh. It has a length of 130 kilometres and a catchment area of 2515 square kilometres. The right bank tributaries of the Machchhu River are Jamburee, Benia, Machchhori, and Maha. Betti and Asoi are Machchhu River tributaries on the left bank. 
Machchhu River Origin
At an elevation of 220 metres above sea level, the Machhu river rises in the hills of Jasdan near the village Khokhara in Chotila taluk of Surendranagar district. This is one of the north-flowing rivers in Gujarat's Saurashtra district. The Machhu basin is located between latitudes 22 o 10 and 23 o 10'North and longitudes 70 o 40'to 71 o 15'East. The river Machhu rises in the hill ranges of Jasdan, Sardar, and Mandva in Rajkot district, and Chotila in Surendranagar district, and flows in a north-westerly direction along the district boundaries of Surendranagar and Rajkot up to village Beti, then flows mostly north in Rajkot district, and finally disappears near Malia in the Little of Rann of Kutch.
Machchhu River Dam Incident in 1979
The Machhu Dam broke at around 3.15 pm on 11 August 1979. Due to this, the entire city was submerged in water within 15 minutes. Within two hours the houses and buildings had started collapsing and on seeing thousands of animals and people were killed. According to official figures, one thousand people were killed in this, while according to the opposition 25 thousand people were killed.
Machchhu River is the tributary of which river
Beti, Asoi, Jamburi, Benia, Machchhori, Maha are the tributaries of Machchhu river.