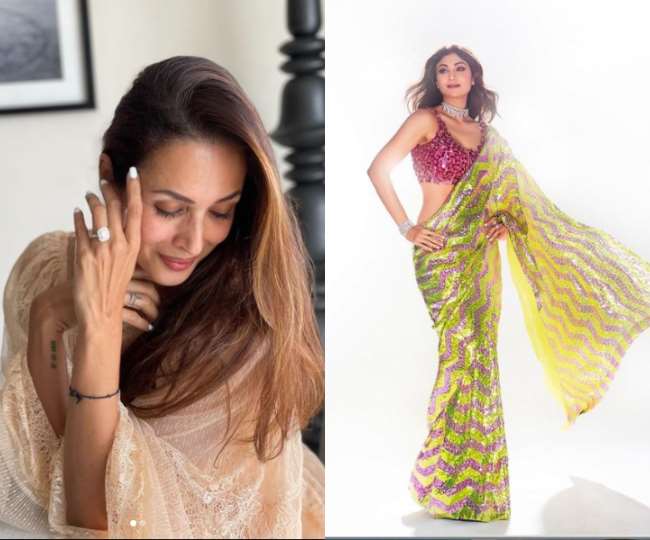 Malaika Arora becomes the substitute judge for Shilpa Shetty in Super Dancer 4: In view of the increasing cases of coronavirus in the country, curfew and lockdown have been imposed in many states in many states. And one of the worst-hit states due to the Covid-19 second wave is Maharashtra. It is among the states where the highest number of cases of coronavirus were reported and the first curfew was imposed in Maharashtra. During the curfew, the shooting of films and TV serials has also been banned, and many shooting locations have been shifted to other cities like Goa and Bangalore. 
Malaika Arora Joins Super Dancer 4 along with Terence Lewis
Meanwhile, In the dance reality show Super Dance Chapter 4, Malaika Arora will now be seen in place of actress Shilpa Shetty. This thing has been confirmed by Sony TV by a post on their official Instagram account. Earlier, Sony TV has shared a new promo of the show, in which Malaika is seen taking a stunning entry as a Judge while replacing Shilpa Shetty. 
In the promo, Malaika is seen wearing a red dress. She is seen taking an entry with choreographer Terence Lewis. In upcoming shows, she will be seen dancing with Terence.
As per the recent news,  the shooting of singing Reality shows like 'Indian Idol 12' is currently going on in Daman Due to curfew. However, show judges Neha Kakkar, Vishal Dadlani and Himesh Reshammiya refused to go to the new location therefore Anu Malik and Manoj Muntashir will be seen as judges in the upcoming episodes. Following the news, it has also been said that the shooting of the dancing reality show 'Super Dance' has also been going on in Daman for the last one week. Meanwhile, Shilpa Shetty has taken a break from the show. However, the reason for Shilpa's break is being said to be personal.
Why Shilpa Shetty left Super Dancer 4?
According to the Times of India news, Malaika Arora will judge the show until Shilpa takes time to return to the show. Producer Ranjit Thakur said, 'Shilpa will not judge some episodes. So we decided to replace her with Malaika Arora. Choreographer Terence Lewis will also join us in upcoming episodes after Malaika'. Regarding shooting in Daman, Ranjith added, "The whole team is getting regular checkups and we are taking all precautions. In addition, the judges of the show who are travelling from Mumbai to Daman are also tested before the shooting starts."
For information, let us tell you that Shilpa Shetty has been judging this show with Geeta Kapoor and Anurag Basu for a long time. Although the shooting of the show was stopped for a few days in Mumbai due to COVID-19, its new episode was shot in Daman but Shilpa refused to go to Daman and went on break. Apart from Shilpa, Anuran has taken a break from the show for a few days.