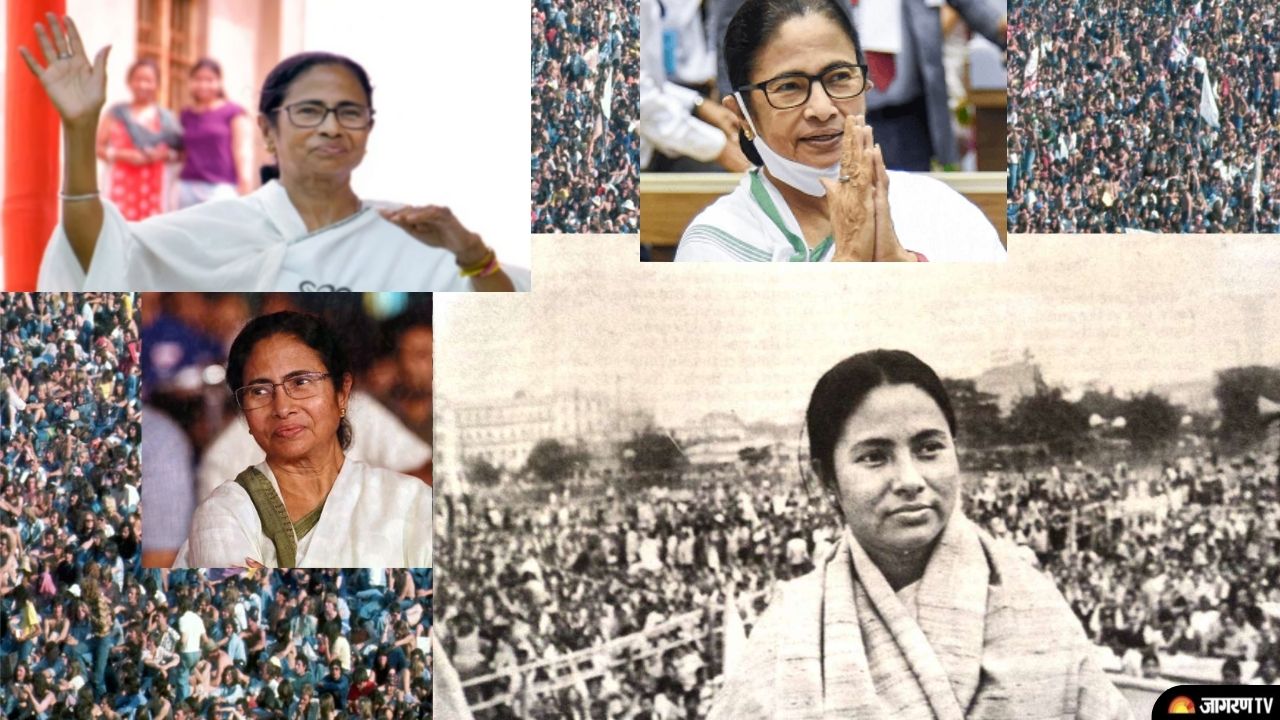 Mamata Banerjee Birth Anniversary: Serving as the eighth and current chief minister of West Bengal, Mamata Banerjee was born on 5 January 1955 in Kolkata, then Calcutta, West Bengal. After leaving the Indian National Congress, she established the All India Trinamool Congress (AITC or TMC) in 1998, serving as its first chairperson.
The first woman to hold the position, Banerjee previously held it twice as minister of railways. She is also the second female coal minister in India's cabinet and a minister for youth sports, women's and child development, and human resources development. On her birth anniversary let's trace out her political journey and how she became the 'didi' of the entire nation. 
Political Career of CM Mamata Banerjee
Mamata Banerjee, the leader of the Trinamool Congress, began her political career with the Congress (I) in the early 1970s and served as its general secretary from 1976 to 1980.
She defeated senior CPI politician Somnath Chatterjee from the Jadavpur seat in South Kolkata in the general elections of 1984 to become one of the youngest members of parliament.

Following her victory in 1984, she was appointed general secretary of the All India Youth Congress.
However, in 1989, she lost elections for the Jadavpur seat in the general elections. She returned to Lok Sabha in 1991 by shifting to Kolkata South constituency.

She was appointed the Union Minister of State for HRD, Youth Affairs and Sports, and Women & Child Development following her victory in 1991.

In 1991, Banerjee ran for office in the South Kolkata constituency.

In 1997, Banerjee founded the Trinamool Congress.

She joined the National Democratic Alliance (NDA) government, which was led by the BJP, in 1999, and was given the Railway Ministry.

In the 2009 Lok Sabha election, Trinamool Congress shocked the Left Front to its very core by winning 19 MP seats. Congress and SUCI, two of its partners, also received 6 and 1 MP seats, respectively. Railway Minister Mamata Banerjee is now in charge.
She wooped the Kolkata Municipal elections in 2010. 

From 2011–16- She served as the CM of West Bengal. 

The landslide win of TMC in 2016 assembly elections, she ruled on the seat of CM for the second consecutive term. 

Lastly, In the 2021 assembly elections, AITC won with a landslide two-thirds majority, making her the most revered politician in the state as she serves on the position for third term.