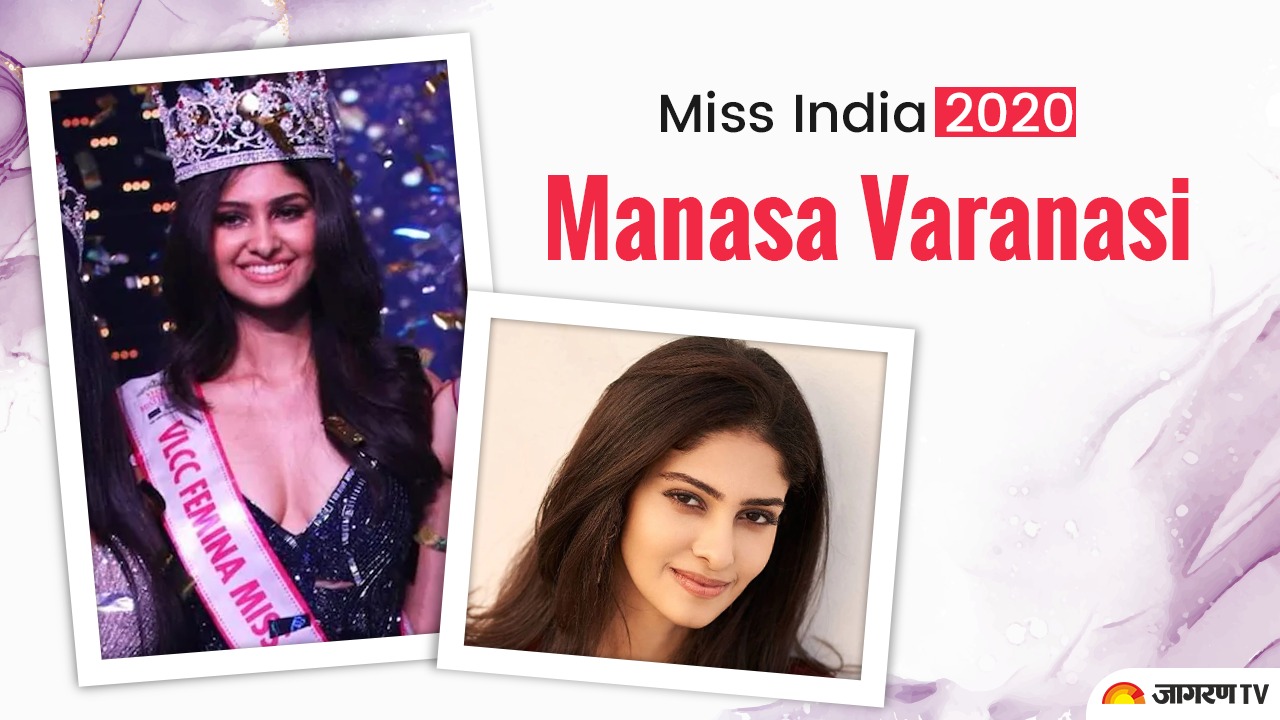 Manasa Varanasi from Hyderabad became Miss India 2020 on 10th February 2021. Crowned as Miss India she won the 57th Edition of Femina Miss India beauty pageant. 23 years old Manasa, carried forward the legacy of Miss India from 2019 Suman Ratan Singh Rao from Rajasthan who crowned Manasa for her reign. She represented India for Miss World 2021 and came till Semi Finals. 
Manasa Varanasi Biography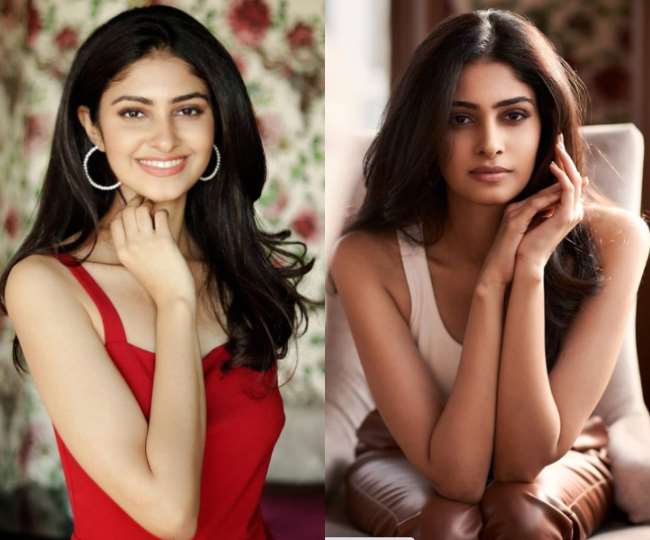 Hailing from the city of Nawabs, Manasa was born and brought up in Hyderabad, Telangana. Manasa shares a very strong bonding with her family and is especially close to her grandmother. Her mother, grandmother and her younger sister are the most influential people in Manasa's life. Manasa completed her schooling from Global Indian and graduated in computer science from Vasavi College of Engineering.
 

 

 

View this post on Instagram
From a very young age, she was riveted towards Bharatnatyam and Sangeetam to express herself. Being a shy kid and reserved nature, these art forms and her other volunteering escapades filled her void for curiosity and courage.
Manasa also unfurls her interests in reading, music, yoga and dreamy skies. She is a keen observer and spectator digging the unnoticed moments and living her life to fullest. She loves to explore art and mystery while filling her time in searching and is in an intimate relationship with curiosity. "I've always considered curiosity as my best friend. As a shy child, it helped me face my fears. As an anxious teenager, it helped me step out of my comfort zone. And as an over-thinking adult, it helps me protect my mental health every day," said Manasa in an interview with TOI.
Varanasi is also trained in Indian Sign language and shared her interest in learning on social media. Manasi said, "I learned to sign because…learning makes me happy. When I started learning the language, it was mostly my curiosity driving me. But over time, as I started listening with my eyes, I started understanding the beauty of deaf culture. I hope we all work together in making society more inclusive for the deaf community."
 

 

 

View this post on Instagram
Manasa Varanasi Career
Miss India 2020 is a Financial Information Exchange Analyst and FIX Certification Engineer by profession and loves to explore the world of numbers.
Her knack for exploring and relationship with curiosity connected her to an NGO -Make A Difference. In a quest to overcome her shyness and hesitation she made herself connect with the people around her. She also volunteered as a teacher and explored new ideas with some bunch of excited and energetic children. "Connecting with these children made me appreciate that behind every smile, behind every action, lies a story, and these stories - sometimes happy, but often sad - mould us. It is easy to pay attention to the way people physically look and act, but our fears and traumas are a very personal experience. I really wanted to reach out and make as many children feel safe, feel understood because the health of the mind is just as important as that of the body." She told in an interview with TOI. 
 

 

 

View this post on Instagram
While working with the NGO she inclined toward the fact of making a difference. She decided to be the voice and make the impact on society, And while trailing this dream she focused on a bigger platform to raise her voice and connect to people.
Manasa Varanasi Inspiration
Miss India 2020 Winner Manasa trails her inspiration form Priyanka Chopra Jonas who was the Miss World 2000. Drawing her inspiration from Priyanka Manasa said, "Out of all the beauty queens, Priyanka Chopra stands out to me because she's an explorer - she has always chosen to push her boundaries and made her mark in various spaces - music, movies, entrepreneurship, social work, and the list goes on. Also, as a shy kid who tried to make herself heard, I always looked up to Priyanka for the outspoken badass that she was. It's her versatility and strength that I draw inspiration from" during a conversation with India Today.
Manasa Varanasi Pageant Journey
Determined to make a difference and connect with people, and following her favourite quote, "Tell me, what is it you plan to do with your one wild and precious life?" She started her journey by entering the pageant world and won the crown of VLCC Femina Miss India Telangana 2020. 
 

 

 

View this post on Instagram
And from there she worked hard and represented herself and her state in the VLCC Femina Miss India 2020 co-powered by Sephora & Roposo and got crowned as Miss India 2020. She was also declared as Miss Ramp Walk. Keeping her courage and making every bit of her life extraordinary, Manasa will now gear up for MISS WORLD 2020 and will represent her country India. 
 

 

 

View this post on Instagram
 

 

 

View this post on Instagram