Mangal Pandey Death Anniversary: Top Quotes by the Freedom Fighter | Sepoy Mutiny Meaning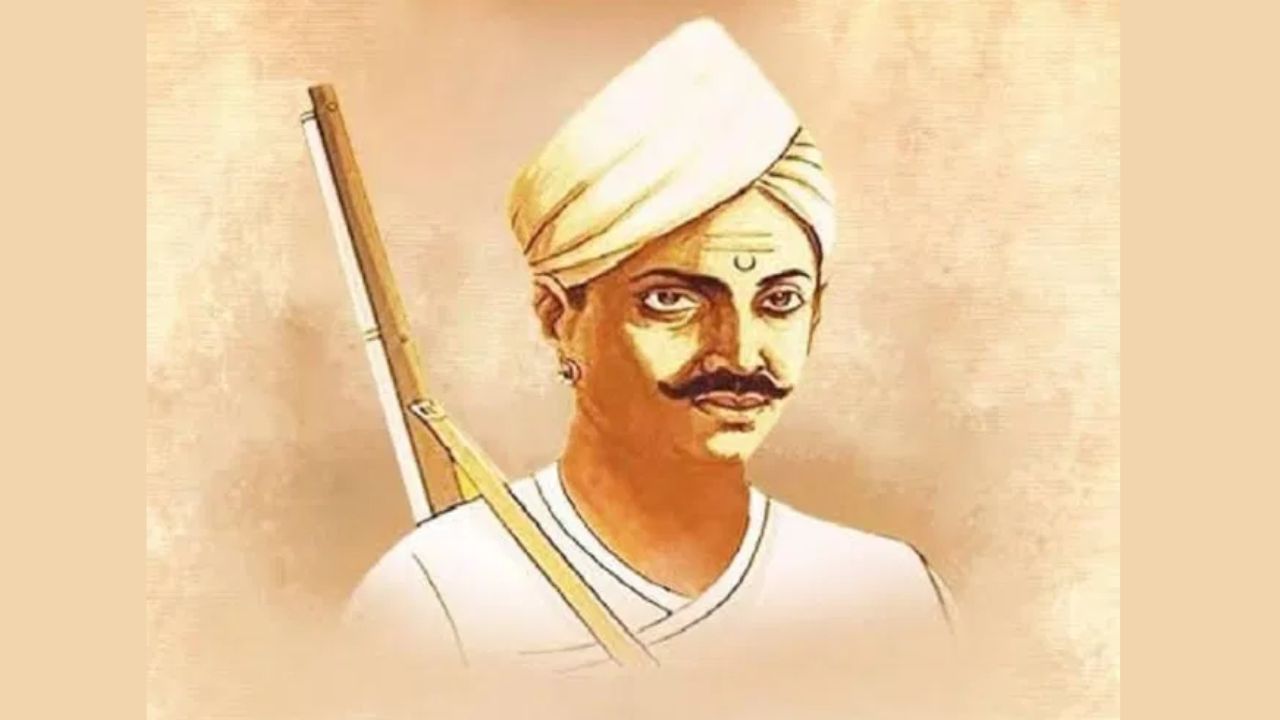 Sepoy Mutiny Mangal Pandey: An important driving force behind the Sepoy Mutiny, the first Indian War of Independence in 1857, was an Indian soldier serving in the British Army named Mangal Pandey. Mangal Pandey, a 29-year-old Indian, was hung in April 1857 for assaulting two British soldiers.
The first spark of Sepoy Mutiny, our country's first independence movement in 1857, was lit by Veer Mangal Pandey with his heroic actions against the colonial British Raj.

Paying humble tribute to the great patriot on his punyatithi. pic.twitter.com/uegphvPa0d

— Himanta Biswa Sarma (@himantabiswa) April 8, 2023
Who was Mangal Pandey?
Mangal Pandey, who was born on July 19, 1827, in Uttar Pradesh, joined the British East India Company in 1849, and it is thought that he instigated a revolt while he was in Barrackpore. In front of the entire British administration, the martyr Mangal Pandey bravely planted the seeds of India's first revolution. The phrase "Maaro Firangi Ko" was his motto. 
Why Sepoy Mutiny Happened?
The British introduced a new type of Enfield rifle that required men to bite off the ends of the cartridges in order to load the weapon, and this is largely considered the cause. Rumours suggested that the cartridge's lubricant was pig or cow lard. Hindus, who revered the cow as sacred, were appalled, and Muslims, who thought the pig was impious, were furious that the cartridge had been used. 
The soldiers of the 34th Bengal Native Infantry were extremely distressed to use the cartridges because Muslims forbade pork and Hindus revered cow as their mother. Pandey, a fervent adherent of Hinduism, felt enraged and desired to teach the British a lesson.
Why Mangal Pandey Revolted? 
Because the British were using animal fat from cows and pigs in the cartridges, prohibited conduct, Pandey is thought to have incited other soldiers to fight against them. West Bengal's Barrackpore was home to Lieutenant Baugh, an officer in the 34th Bengali-born Infantry.
Mangal Pandey Quotes 
"When you protect your country, religion is protected itself"

"Till today you've seen our loyalty, now you will see our Anger"

"The gun is a very unfaithful lover, anytime it can change its direction, there is no trust" 

"It's a fight for freedom, freedom with past for coming future."

"Then I lost my sleep thinking of it, that the blood of the martyrs was for my sleep."

"Give a salute to this tricolour, from whom you are proud, always keep your head high, As long as there is life in the heart!"

"Haste-Haste Fannsi Chadkar apni jaan gava di, aur badle mein de di ye pawan aazadi."

"Mann ko khud hi Magan Karlo, Kabhi Kabhi shahidon ko Bhi Naman Karlo."