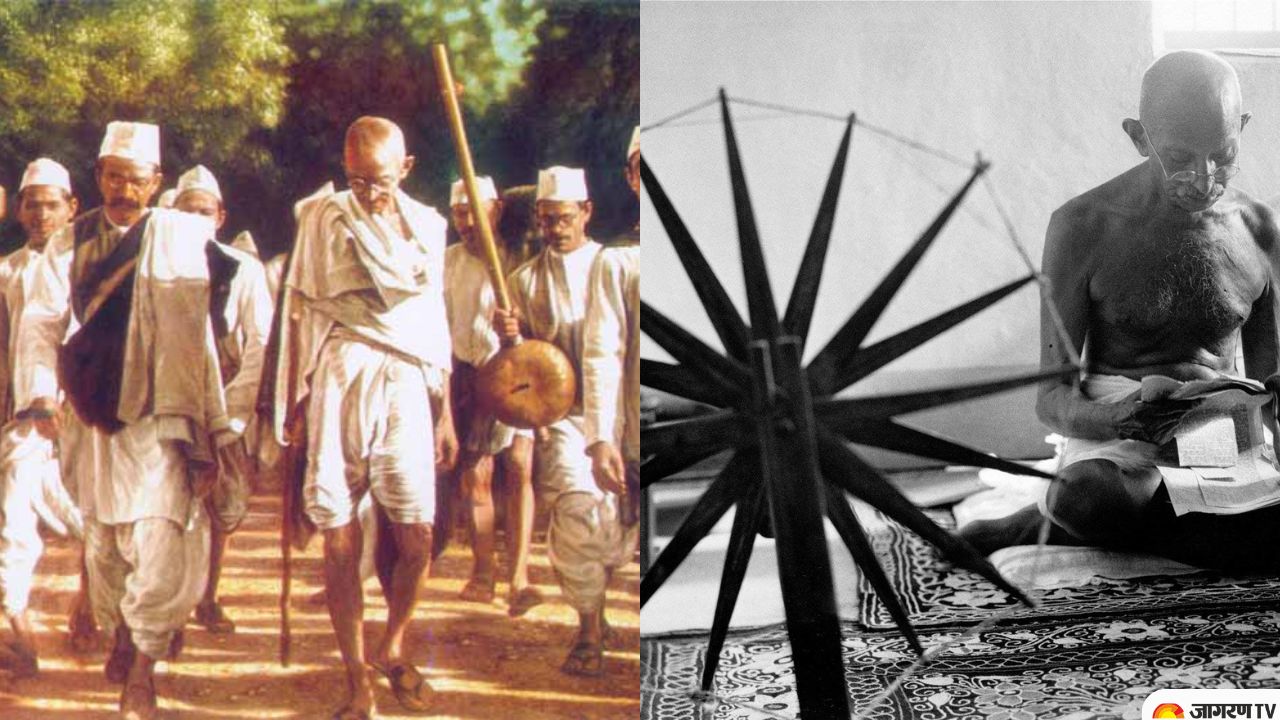 Mahatma Gandhi Death Anniversary 2023: The nation's father, Mohandas Karamchand Gandhi, passed away on January 30. Due to his demeanor and contributions, Mohandas Karamchand Gandhi is referred to as Bapu and Mahatma Gandhi. Mahatma Gandhi always chose the course of non-violence and the truth. He prevailed by using the truth and non-violence to liberate the nation from British tyranny. His "Ahimsa Parmo Dharma" philosophy is well-known around the world. People choose the route of non-violence for any protest or demonstration, not just in India but also overseas. Soon after India gained its independence, Mahatma Gandhi passed away. After the evening prayer, on January 30, 1948, Nathuram Godse shot Gandhiji at Birla House. Black letters were used to record this day in history.
Mahatma Gandhi Death Anniversary 2023: Gandhian Ideologies and Principles
Religious Ideologies 
Gandhi originally established a set of religious and social concepts in South Africa, where he lived from 1893 to 1914, before moving to India. The Bhagavad Geeta, Jainism, Buddhism, the Bible, Gopal Krishna Gokhale, Tolstoy (whose book The Kingdom of God is within you had a profound influence on Gandhi), John Ruskin (whose book Unto the Last Gandhi paraphrased as Sarvodaya), and other inspirational sources were used to develop these ideologies. 
Non-Violence, Truth and Brotherhood 
He divided the philosophy of Truth in 2 parts 
Relative truth of truthfulness in word and deed.

Absolute truth – the ultimate reality. This ultimate truth is God (as God is also Truth). Morality – the moral laws and code – its basis.
Nonviolence is Active love, that is, the opposite of violence, in every sense. Nonviolence or love is regarded as the highest law of humankind.
Meaning of Satyagraha
It is an approach for defending rights without resorting to violence, i.e., by enduring personal suffering as opposed to hurting other people. It denotes the application of the purest soul-force to every instance of injustice, exploitation, and oppression. The Upanishads, the teachings of Buddha, Mahavira, and other greats like Tolstoy and Ruskin are where Satyagraha first appeared. 
Sarvodaya Philosophy
Gandhiji initially used it as the title of his translation of Unto the Last, a treatise by John Ruskin on political economy. 
Swaraj
Gandhiji gave the phrase swaraj—which means self-rule—the meaning of an integrated revolution that touches on every aspect of life. He pictured a Ram Rajya in which the people themselves establish swaraj for the benefit of the people. 
Concept of Swadeshi
Swa and desh, which both signify country in Sanskrit, are combined to form the word swadeshi. Swadesh, then, literally translates as one's own country. But in most circumstances, it can be informally interpreted as "self-sufficiency."
It focuses on acting politically and economically inside one's local neighbourhood. It is the mutual reliance of community and independence.
Gandhi was of the opinion that this would result in independence (swaraj), as the British had long controlled India's domestic industry.