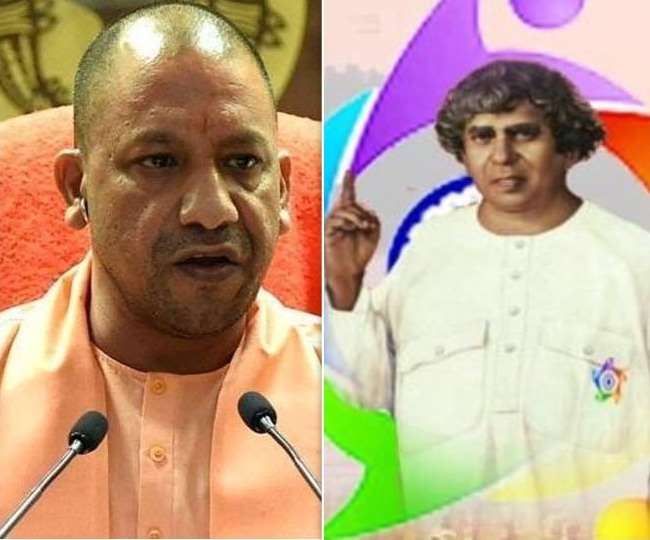 Sanit TL Vaswani Jayanti:
Declaring 25th November as Vegetarian Day, the birth anniversary of the great philosopher saint of Sindhi society, Sadhu TL Vaswani, the Uttar Pradesh government has decided to keep all slaughterhouses and meat shops closed on the day. On the lines of Mahavir Jayanti, Buddha Jayanti, Gandhi Jayanti and Shivratri Mahaparv, TL Vaswani Jayanti will also be a meat-free day. 
Additional Chief Secretary, Urban Development Department, Dr. Rajneesh Dubey issued his orders on Wednesday and has written in his order that in addition to the slaughterhouses located in all the urban bodies of the state, meat shops will be kept closed. He has also directed all the officers to strictly follow the order.
Who was Saint TL Vaswani?
Sadhu Vaswani was born on 25th November 1879 in Hyderabad. TL Vaswani recognized the spiritual tendencies developing within him in his childhood. He wanted to break all the worldly bonds and get engrossed in the devotee of God, but his mother's wish was that her son should settle down and live with the family. Due to the special request of his mother, Saint Vaswani completed his studies. His childhood name was Thanvardas Leelaram. To the world, he was called T.L. Vaswani, the spiritual people addressed him as Sadhu Vaswani.
Why is Saint TL Vaswani's birth anniversary celebrated as Veg Day?
Sadhu Vaswani tried his whole life to stop killing animals. He considered all living beings as one. He had immense love for living beings. Instead of stopping the killing, he was ready to cut off his head. Not only animals, he was of the opinion that trees and plants also have life. 
He was very much interested in cultivating the youth and giving good education. He was an ardent worshiper of Indian culture and religious tolerance. He believed that every child should be taught Dharma. He considered all religions equal. He said that each religion has its own characteristics. He was a strong supporter of religious unity.
At the age of 30, Vaswani went to Berlin to attend the World Conference of Religions as India's representative. There he had an impressive speech and later he went on to preach the work of religion throughout Europe. His speeches had a very deep impact on the people. He kept listening to them in awe. He was a very effective speaker. When he spoke, the audience listened to him in awe. He had a great impact on the audience. By traveling continuously in different parts of India, he put his ideas in front of the people and made them familiar with Indian culture.