Money Heist: Korea release date on Netflix India, teaser out: Check cast, plot, episode count, duration & more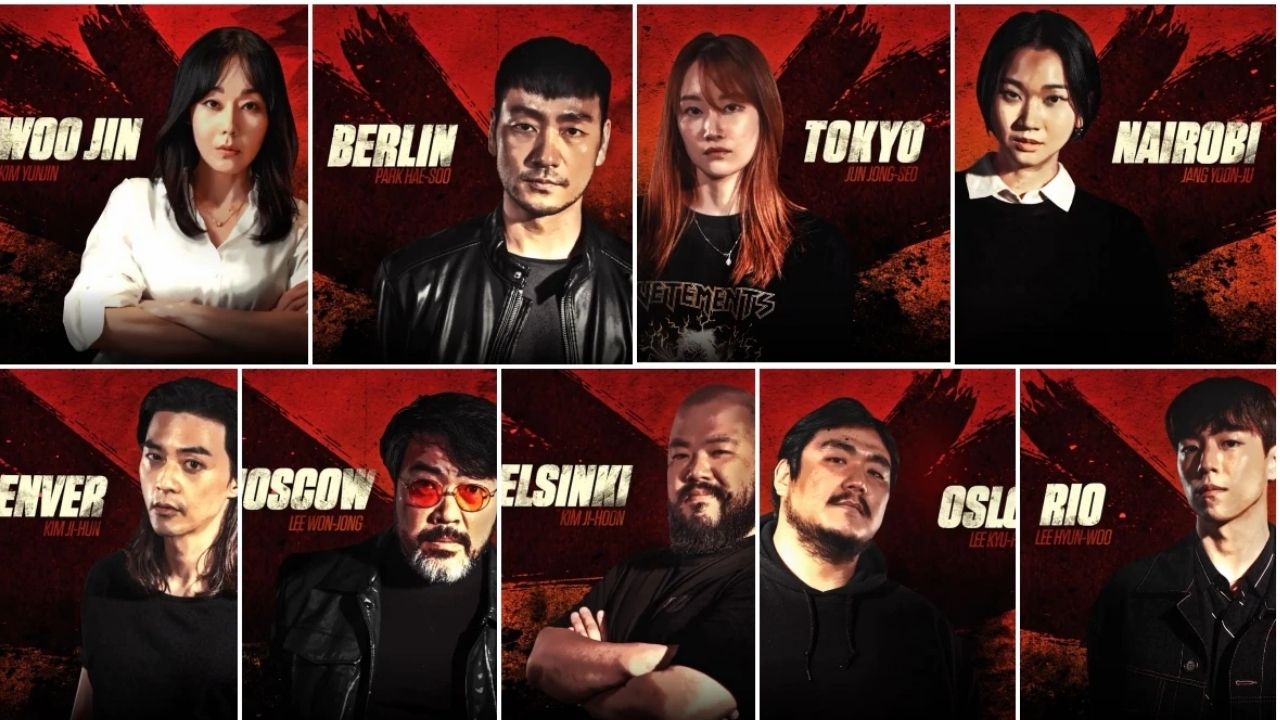 Money Heist: korea- Joint Economic era: The much awaited adaptation of Spanish heist crime drama, Money Heist: korea has finally dropped the announcement of it's arrival on OTT giant Netflix. Money Heist originally wrapped up it's 5th and finale season in 2021 the popular series which was one slated to be a flop gained so much love, traction and praises by the international audience that it became the biggest Netflix smash of all the time. And now fans can experience that feeling again through the Korean version of the same, as they are already enthralled with the magic of the squid game.
Money Heist: Korea release date
Netflix recently glimpsed about the series status. On April 29th, a new trailer revealing Money Heist was released announcing that the Money heist: Korea will hit the screen globally on June 24, 2022.
Money Heist Korea cast
As seen in the teaser, there is a large cast of well-known actors involved in this project including, The Professor (Yoo Ji-Tae),Berlin (Park Hae-Soo),Tokyo (Jun Jong-Seo),Moscow (Lee Won Jong),Denver (Kim Ji-Hun),Nairobi (Jang Yoon-Ju),Rio (Park Jung-Woo),Helsinki (Kim Ji-Hun)and Oslo (Lee Kyu-Ho)
How many episodes are there in Money Heist: Korea
Money Heist will include a total of 12 episodes in its initial season. Each episode will be 60 minutes in length as per the reports.
Money Heist: Korea plot
With all the reports surfacing we can assume that the plot will be much similar to the Spanish version since the ground is the same but, as per collider "the official title suggests, the show will most likely focus on Korea's socio-economic conflict on both sides of the border.  The phrase "Joint Economic Area" might relate to the Joint Security Area, a demilitarized area where North and South Korea face off."
As per the summary plot provided "A brilliant strategist and his talented gang of world-class thieves are planning a historic theft on the Korean Peninsula. As the crew stage a hostage while experiencing unexplained hurdles, the plot takes surprising twists and turns."
Money Heist Korea teaser
The teaser dropped by the makers hints that something bigger is coming. The opening of the video starts with "A robber who steals petty cash either gets killed after being chased or ends up in jail. But a robber who steals at a massive scale can change the world and even become a hero. Of all the money heists, we'll pull off the biggest one yet. The public will watch this greatest show on earth live and they will root for us,". Watch below