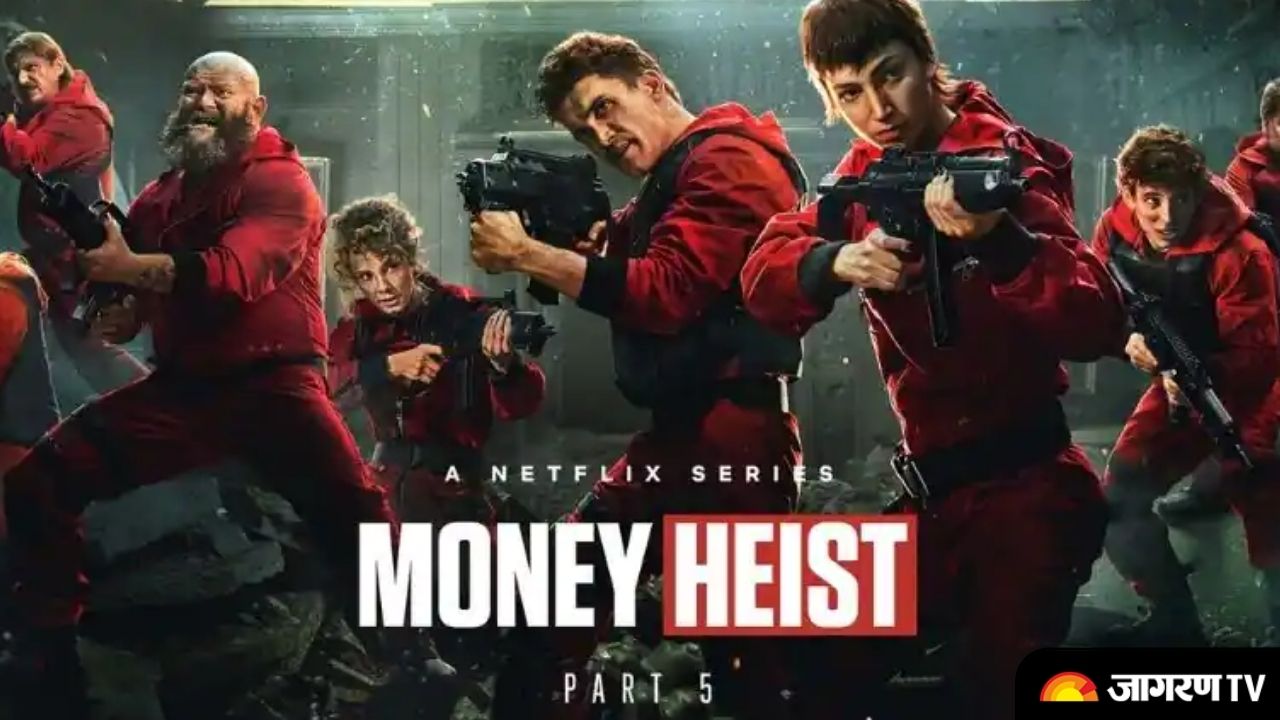 Money Heist Season 5 Vol 2: The biggest show of 2020-21 which binge watchers stuck to screens is coming up with its finale season. One of Netflix's biggest hit shows, Money Heist is finally releasing its finale season Season 5 Volume 2. The Spanish show became an international sensation and everyone just got hooked to the professor and his gang who performed the biggest heists. The show is now streaming on Netflix. 
 

 

 

View this post on Instagram
What is Money Heist on Netflix? 
Created by Álex Pina, Money Heist: The Phenomenon is a  Spanish heist crime drama television series which initially got released in 2017. The spanish name of the series is La casa de papel and holds Crime drama; Heist; Thriller genres. 
Money Heist total Seasons and episodes
The show consists of 3 seasons (5 Parts) and has a total of 36 Episodes. 
Money Heist Season 5 Release 
The fifth season got a release schedule in two parts. The first volume of Money Heist season 5 was released on September 3rd 2021. Now the final volume and complete season 5 is getting released on December 3rd 2021. 
Ending of Money Heist Season 5 Vol 1
*SPOILER ALERT* Let us tell you that the Volume 1 ended on an emotional note as Tokyo (Ursula Corbero) , one of the main leads, dies. Inspector Sierra (Najwa Nimri) captures The Professor and is doing his best to discover his hideout. 
Now the end of the biggest heist has come and everyone is ready to know the story and next and final move of Professor and his gang. 
Money Heist Season 5 Vol 2 Release time in India 
Money Heist's Season 5, Volume 2 will release at 1:30 pm IST on December 3 in India. 
Money Heist Spinoff
While Money Heist wil be ending in Decmber 2021, it will gets its Spin-Off with the story of charcater Berlin. Palyed by Spanish actor Pedro Alonso, the spin-off will be coming on Netflix in 2023. 
Money Heist Season 5 Total Episodes 
Money Heist's Season 5, Volume 2 will consist of five episodes and the tenth and final episode of the show is titled "A Family Tradition."
Money Heist Season 5 Cast
Alvaro Morte as The Professor
Itziar Ituño as Lisbon
Miguel Herran as Rio
Jaime Lorente as Denver
Esther Acebo as Stockholm
Hovik Keuchkerian as Bogota
Rodrigo de la Serna as Palermo
Najwa Nimri as Alicia Sierra
Belén Cuesta as Manila
Enrique Arce as Arturo
Darko Peric as Helsinki
Luka Peros as Marseille
Fernando Cayo as Coronel Tamayo.