google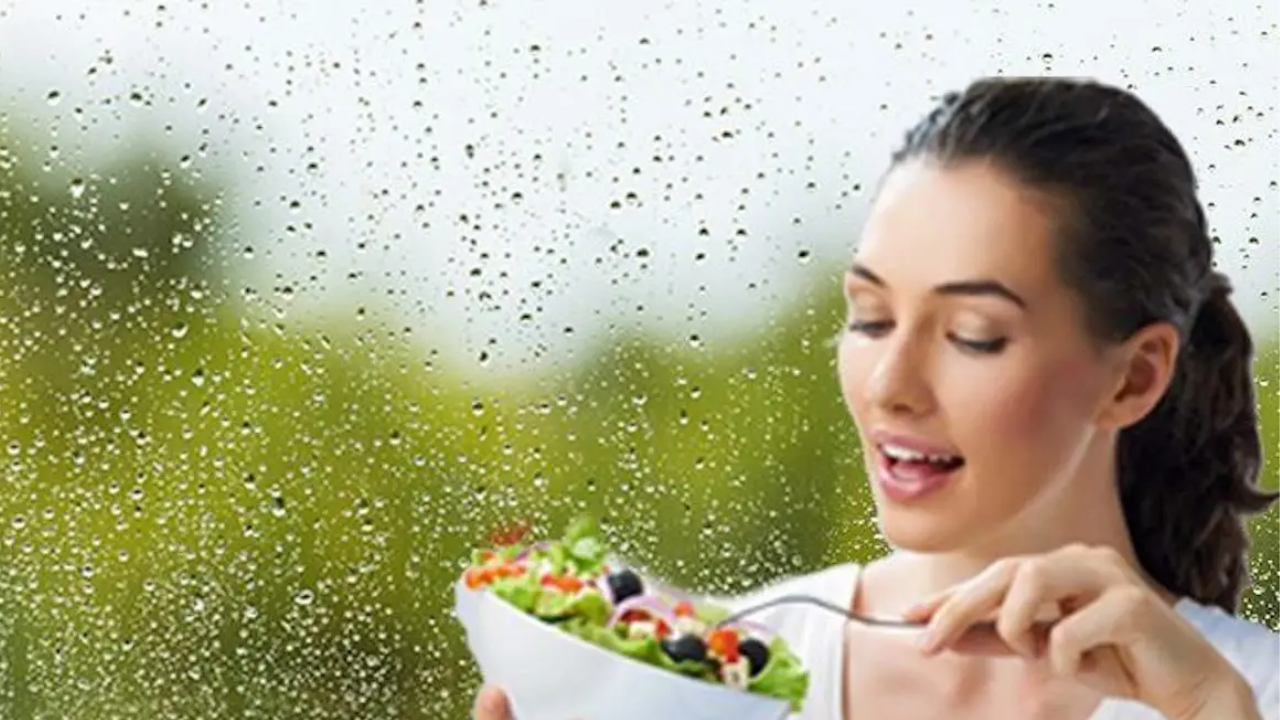 Monsoon health care tips: The monsoon season in India is always the most awaited and widely welcomed season due to many reasons. The advent of monsoon always brings relief and calmness in the body after dealing with scorching heat during summer. While people become so engrossed in enjoying occasional showers and chilly winds that they sometime neglect their health which gets impacted because of the change in season. The moment they realise it's almost late.

With monsoon comes a lot of health issues specially in elderly and children being the most sensitive even the adults sometimes had to face common flu, cold, cough, poor digestion and fever due to the change of weather. Also, with the arrival of the monsoon, the number of flies and mosquitoes increases dramatically, exposing us to diseases such as Malaria, Jaundice, Dengue, Dysentery, Typhoid, Cholera, and Leptospirosis.

Below are enlisted 7 easy steps you can follow to save yourself and your family getting harmed by these diseases:

The doctor of half of the health problems: Green Vegetables:
Yes, we know nobody likes what's good for them but if you really want to be healthy this monsoon and prevent your family from getting sick it's very important that their immune is resistant towards the diseases. In order to keep your immune system healthy, try adding some amount of green and colored vegetable in every meal as much as possible. Make sure you are eating a properly cooked vegetable because consuming raw vegetables might lead to food poisoning and other problems because of the bacteria which are widely present in these vegetables in rainy season.
Also, consuming boiled vegetable stew can reduce many skin problems such as acne and pimples.
The root cause of problems: outside food and stored food
Do not take the risk of ordering outside food or serving stored food from a long time. It is not advisable to consume street food during the monsoon season since the vegetables and water used to prepare the dish are subjected to continual humidity, pollution, and contamination which might lead to a variety of problems and diseases in the future, Similarly, serving preserved food and frozen food can also be subject to risk as the weather changes continuously, and you might not be aware how it is impacting the food kept inside. It is always better to serve steaming hot food that will keep your body and digestion system healthy.
Say no to soft drinks & hello to homemade juices:
For some people, it's quite habitual to contain certain amount of fizzy drinks on a regular basis but as the expert suggests these drinks have a tendency of lowering mineral content in the body that leads to decreased enzyme behavior. Even after the monsoons, it's advisable to avoid fizzy drinks because they raise cholesterol and blood pressure. Instead, try to consume homemade fresh fruit juices and vegetable juices, which will help to regulate your digestive system properly.
For e.g. Apple juice help cleaning toxins from the body, whereas orange juice is considered to be the healthiest fruit juice of all the time.
Include herbal Tea's in daily diet:
According to research, green tea and other herbal tea play a very important role in keeping your body healthy. Green and herbal teas are high in antioxidants, which help protect cells from damage. Antioxidants are necessary for skin, hair, and other cell healing process. Thereby, it is always advisable to consume some amount of it in the morning or evening. At the same time, one should limit their caffeinated drinks such as coffee. These days there are a variety of flavored herbal teas available in the market, so in case you are thinking to avoid this step just because it tastes bitter, better not to.
Insect repellents for your rescue:
With the advent of monsoon, it's not only the  humans who are happy, but also dengue and malaria causing mosquitoes and other insects who multiply at a great rate in this period. Always  use preventive methods and avoid walking near roads filled with rain water and in case you do use insect repellents before walking. Even at home, Mosquito nets and mosquito shields for windows and doors are preferable while sleeping.
Occasional showering has to go:
Monsoon is often called a lazy season. The chilly winds and time to time rains make give people a reason to stay in the bed without showering for days. But this habit has to go immediately. It is essential to take a shower as soon as possible after work to avoid infection from diseases caused by the buildup of excess sweat and grime. You may opt for a hot shower to relax your body.
The most important: Vaccination
During the monsoon rains, infections of typhoid and hepatitis A are frequent. As a result, some experts believe that the best method to prevent these diseases is to vaccinate high-risk groups. If you're going to a place where the risk of typhoid fever and Hepatitis A is high, you should get vaccinated. Since in such a diverse country like India, It's not always easy to maintain proper sanitization and provide immediate medical care, It's always beneficial to keep yourself ready from the beginning. After all, prevention is better than cure.