Mother's Day 2023: 10 Premium Destinations in India to Travel with Your Mom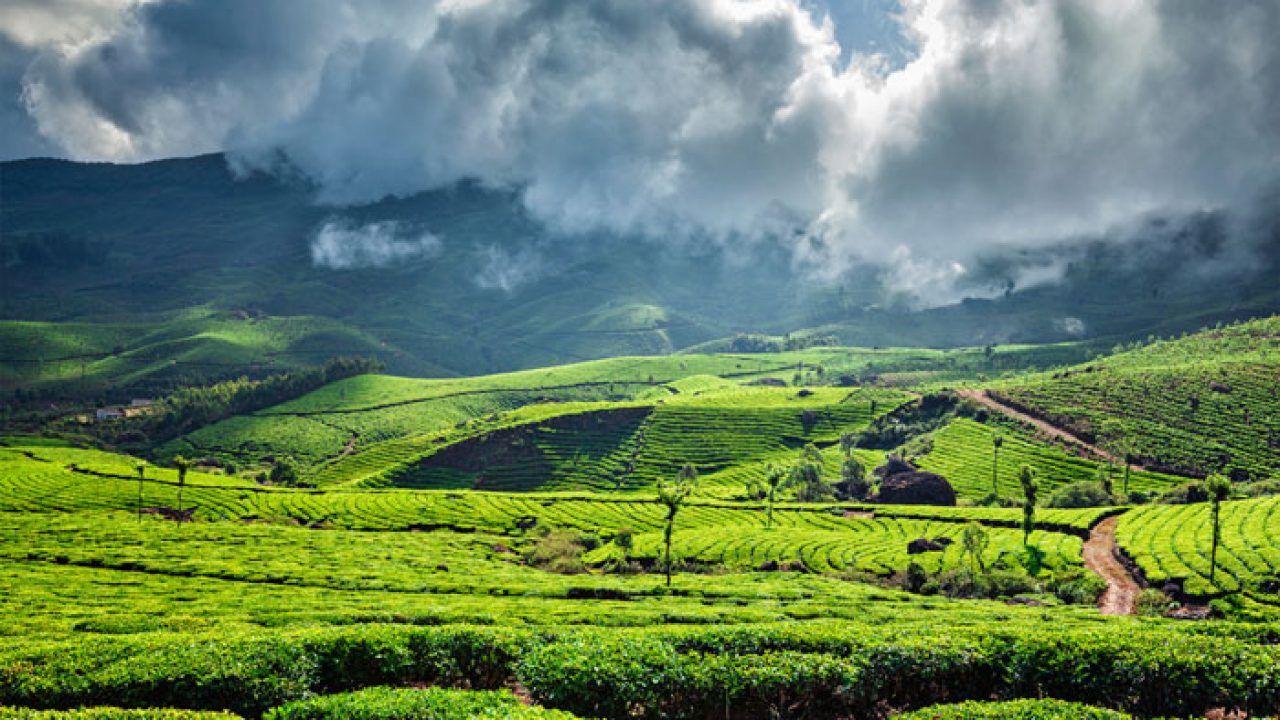 Mother's Day 2023: Mother's Day is just around the corner and everyone is eager to surprise their beloved mothers with pampering gifts. But have you thought of taking your mother on an exotic trip to make her feel extra special? Check out these premium handpicked destinations in India to get the most iconic views and get a chance to spend some moments with your mother in solitary enchantment. 
10 Destinations in India to Visit With Your Mother 
Explore the rich coffee plantations spanning over acres amidst lush forests. The weather in coorg is pleasant almost throughout the year. Book a resort and experience majestic blue mountains. Coorg is one of the best places you can roam around with your mothers and make everlasting memories. 
🧵📷 Coorg... Located in Kodagu District of Karnataka (Approx 5-6hrs. drive from #Bangalore) is the stunning natural beauty with the friendly locals, and the peaceful surroundings have a potential to make it a perfect trip for you. #Coorg #Travel #SoloTraveler 1/n pic.twitter.com/V9AhHg9UMT

— Rishabh Purohit (ઋષિ) (@rishiol) May 4, 2023
A beautiful town with picturesque tea gardens. Munnar will steal your heart away with estate stays and resorts. 
Incredible beauty of Munnar ! pic.twitter.com/cRYOs5nL5W

— Desi Thug (@desi_thug1) June 15, 2022
Bandhavgarh National Park, Madhya Pradesh 
On your Bandhavgarh tour, you can choose between a jeep safari and an elephant safari based on how daring the mother-daughter team is. As you move closer to the peak of your safari, look out for species like the leopard, porcupine, wild boar, spotter deer, and more. 
The reclining sculpture of lord Vishnu; lies in the deep forest of Bandhavgarh National Park, Madhya Pradesh, India, about 1000 years old.

It is 12m long and carved out of single rock.#archaeohistories pic.twitter.com/cPOFhY5M2X

— Archaeo - Histories (@archeohistories) October 25, 2022
Mahabaleshwar, Maharashtra 
The largest and most well-known hill station in the Western Ghats, Mahabaleshwar stands out for its panoramic vistas, year-round waterfalls, and gorgeous surroundings. Due to its pleasant climate, Mahabaleshwar sees a constant influx of visitors.
Who doesn't love strawberries? Strawberry farm tour – an offbeat endeavor in Mahabaleshwar.https://t.co/tKiS6v3MgR#Strawberry #Farmtour #Mahabaleshwar #Vacation #Tourdefarm pic.twitter.com/8q2tAB3pZX

— Tourdefarm (@TourdeFarm_IN) January 21, 2020
Taj Falaknuma Palace, Hyderabad 
Prepare yourself for the most opulent weekend of your life at Taj Falaknuma Palace, the former home of the Nizams. Start the day with a history walk, then relax in your private pool before visiting the spa.
Come, let's go again! ❤️
Taj Falaknuma Palace, Hyderabad. ❤️ pic.twitter.com/pwF75ROvSW

— Khennjinn 😋 (@Out4LunchLater) December 2, 2020
The tea town of India awaits you with its freshness, untouched beauty and ofcourse, the much-talked-about toy train. Spend quality time with your mother as you both take the joyride in the Darjeeling Toy Train. 
Pride of Darjeeling ❤️

Toy Train 🚂 pic.twitter.com/WvVGjOjQSu

— Homestays & Villas (@thehomestays) August 20, 2022
One of the seven wonders is located here On this Mother's Day, the Taj Mahal might be a wonderful location to tell your mother how special she is. Give her a trip to Agra so she may see the culture and magnificent Mughal architecture at the Itmad-ud-Daula's Tomb, Akbar's Tomb, Fatehpur Sikri, Moti Masjid, and Agra Fort. 
Architectural beauty of #AgraFort. #incredibleindia #agra #heritage #UttarPradesh #Tourism #travel #India #photography pic.twitter.com/9ur9KBRA5s

— Steps Together (@STEPS2GETHER) December 28, 2016
With its wonderfully designed streets and creative atmosphere, Pondicherry is the ideal vacation spot if your mum enjoys the arts. For travellers with a spiritual bent, Auroville and the Sri Aurobindo Ashram are also fantastic destinations. 
French colonial architecture in Pondicherry, India 🇮🇳 pic.twitter.com/HjiEJMKwtS

— Jack Stewart Chamberlain (@JackStewartCham) September 17, 2020
The Queen of Hills, with its mild climate and breathtaking views, is pretty much the ideal location to pamper the queen of your home. Visit the Christ Church, the oldest in the Himalayas, or take a trip along the Camel's Back Road to take in the splendour of the snow-capped Himalayan Mountains and beautiful valleys. 
Kempty Falls

📍#mussoorie #Uttarakhand #India 🇮🇳 #TheHimalyanClub pic.twitter.com/2aEegCCYWx

— The Himalyan Club 🇮🇳 (@HimalyanClub) April 30, 2023
Jaipur, the largest city and the capital of Rajasthan, is rich in culture, history, and excellent hospitality. Even in the height of the summer, Jaipur is a captivating travel destination. Make your mother feel like royalty by treating her to a stay at one of the castle hotels in the Pink City.
📍 Beauty With Hawa mahal 🤩#hawamahal #hawamahjaipur #Jaipur #Jaipur_Ghat_gate #pinkcity #pinkcityjaipur #jalmahal #citypalace #gulabinagari pic.twitter.com/7ErXPuJD3y

— Jaipur Amazing (@JaipurAmazing) May 7, 2023