Mother's Day 2023: 8 Inspirational Books You Can Gift to Your Mothers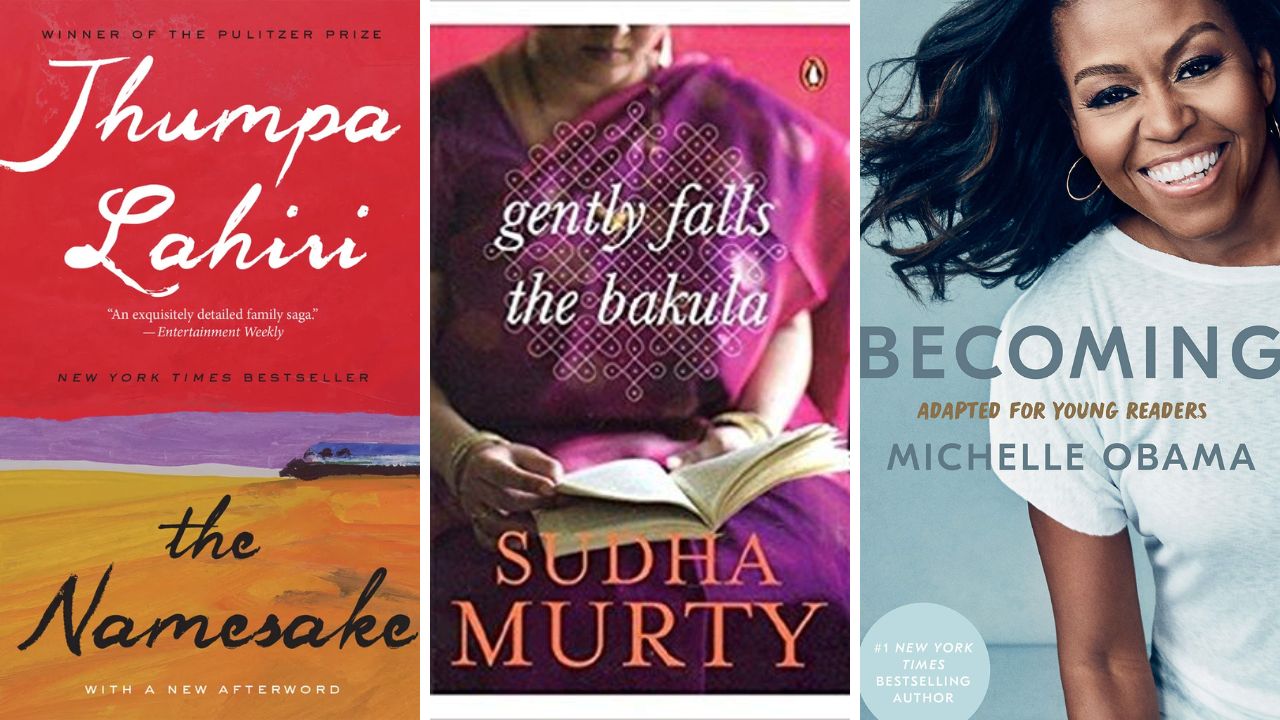 Mother's Day 2023: Most of us resemble our mothers, and they are responsible for our success. While balancing a variety of responsibilities, they work nonstop to raise us well. Not to mention, if you are a voracious reader now, it's probably because your mother trained you properly to be one and enjoys reading herself.
If your mother loves to read then gift her the most inspirational and encouraging books to make her elated inside out! Mother's Day is coming on 14 May and if you are also confused about what present to offer your lovable mother and don't worry we have compiled the top 10 most motivational books on feminism to showcase women's power. 
Top 8 Books you can Gift Your Mothers 
That Long Silence by Shashi Deshpande
The Sahitya Akademi prize went to author Shashi Deshpande for her book "That Long Silence." Jaya, an unsuccessful writer, is shown as having her life fall apart as a result of her husband being accused of business malfeasance and being asked to resign from his position. When Jaya starts reflecting upon her past-- her differences with her husband, their 17-years of marriage, their two kids-- she grapples with the truths about herself.
"that long silence" by Shashi Deshpande. pic.twitter.com/a7d7LiB6OM

— Siddhesh Wagle (@SystemsSid) March 16, 2022
Ladies Coupe by Anita Nair
Akhila, who is 45 years old and single, has never been given the freedom to live her life how she wants. She has always been a daughter, sister, aunt, and supporter of others, yet one day she buys a one-way train ticket to Kanyakumari for herself. She starts to research the answers to her own question—can a woman live alone and be happy, or does she need a partner to feel complete—while travelling with five other women and hearing their personal tales.
Currently reading Ladies Coupé by Anita Nair. What fine writing! pic.twitter.com/ZdvYhzXxds

— Roshni (@trottertales) January 18, 2018
Becoming by Michelle Obama
The autobiography Becoming by Michelle Obama, a former first lady of the United States, is a very intimate tale that glows with luminous honesty throughout. From her early years through Harvard and Princeton to her time in the White House and her role as their two kids' mother, the memoir charts Michelle's incredible journey. Becoming, Michelle's book, is a reflection of her identity as she opens up to the readers about the highs and lows of her life. This memoir, one of the best-selling ones, is motivational to read.
"Failure is a feeling long before it becomes an actual result. It's vulnerability that breeds with self-doubt and then is escalated, often deliberately, by fear." - Michelle Obama, Becominghttps://t.co/023FBdOpTc#Obama #MichelleObama #BookReview pic.twitter.com/zNI1ab3Sn3

— Literary Escapades (@LiteraryEscs) April 29, 2023
Gently Falls: The Bakula by Sudha Murty
The Bakula, Sudha Murty's debut book, is the tale of a marriage that is destroyed by ambitions and self-interest. The story, which takes place in a small town in Karanataka, centres on Shrimati and Shrikant, two former neighbours who are now top students. They eventually fall in love and wed. Shrimati abandons her career goals and becomes Shrikant's compliant shadow as he later joins an IT company and begins moving up the corporate ladder. After speaking with her former professor one day, she comes to the sobering realisation that her life is dreadfully empty.
finished reading 'Gently Falls the Bakula' by Sudha Murty. a splendid work done by the author!! #novel pic.twitter.com/bc4zqdVnSf

— Sudhakar Mandal (@imsudhakr) December 6, 2014
The Yellow Wallpaper by Charlotte Perkins Gilman
The Yellow Wallpaper was written as the private journal of a woman who was unable to experience the pleasures of motherhood and marriage. Although the protagonist longs to write, her spouse and doctor advise full passivity. She constructs a reality of her own during this period, one that extends beyond the dingy yellow wallpaper that represents her confinement. This compelling tale emphasises the value of liberty and female empowerment.
It is the strangest yellow, that wallpaper! It makes me think of all the yellow things I ever saw - not beautiful ones like buttercups, but old foul, bad yellow things.

~The Yellow Wallpaper
by Charlotte Perkins Gilman born #OTD 1860✨#ofdarkandmacabre
art by Abigail Larson pic.twitter.com/LwN7R4jBEM

— Kerria (@Kerria) July 3, 2022
Gone Girl by Gillian Flynn
Your mother would be engrossed in this thriller right up to the very end. In the movie Gone Girl, a couple named Nick and Amy lose their jobs in New York and move back to Nick's Missouri hometown to care for his ailing mother. At that point, their marriage begins to suffer because Amy, who liked their life in New York, starts to feel betrayed by Nick for moving in with her. On the day of their wedding anniversary, Amy vanishes without a trace, and Nick is thought to be responsible for her disappearance and potential murder.
Book of the Day ~ Gone Girl by Gillian Flynn #booktwt #CrimeFiction #books #goodreads #WritingCommunity #read #thursdayvibes #fiction #Kindle #BookBoost #authors #rt pic.twitter.com/WPnlb2u0Au

— A.J.Griffiths-Jones (@authoraj66) October 21, 2021
The Namesake by Jhumpa Lahiri
The Ganguli family's journey to start a new life in America after leaving Calcutta, India, is depicted in the story. It demonstrates how their son Gogol later battles with his dual identity as an American and an Indian, as well as his connection with his parents. This charming coming-of-age book discusses the struggles of immigrants, the mingling of cultures, and the complex relationships between generations.
Book 59 - The namesake by Jhumpa Lahiri

Book is undoubtedly better than the movie@HTBrunch #BrunchBookChallenge2022 #brunchbookchallenge pic.twitter.com/kTkdty2haB

— ReaditbyRoma 📖 (@RomaDhamija1) November 15, 2022
Listen To Your Mother by Ann Imig
A compilation of true tales called Listen To Your Mother honours mothers. These individualised tales represent the voice of all mothers and are open, humorous, and relatable.