Mother's Day Special: These Bollywood Divas embraced motherhood at 40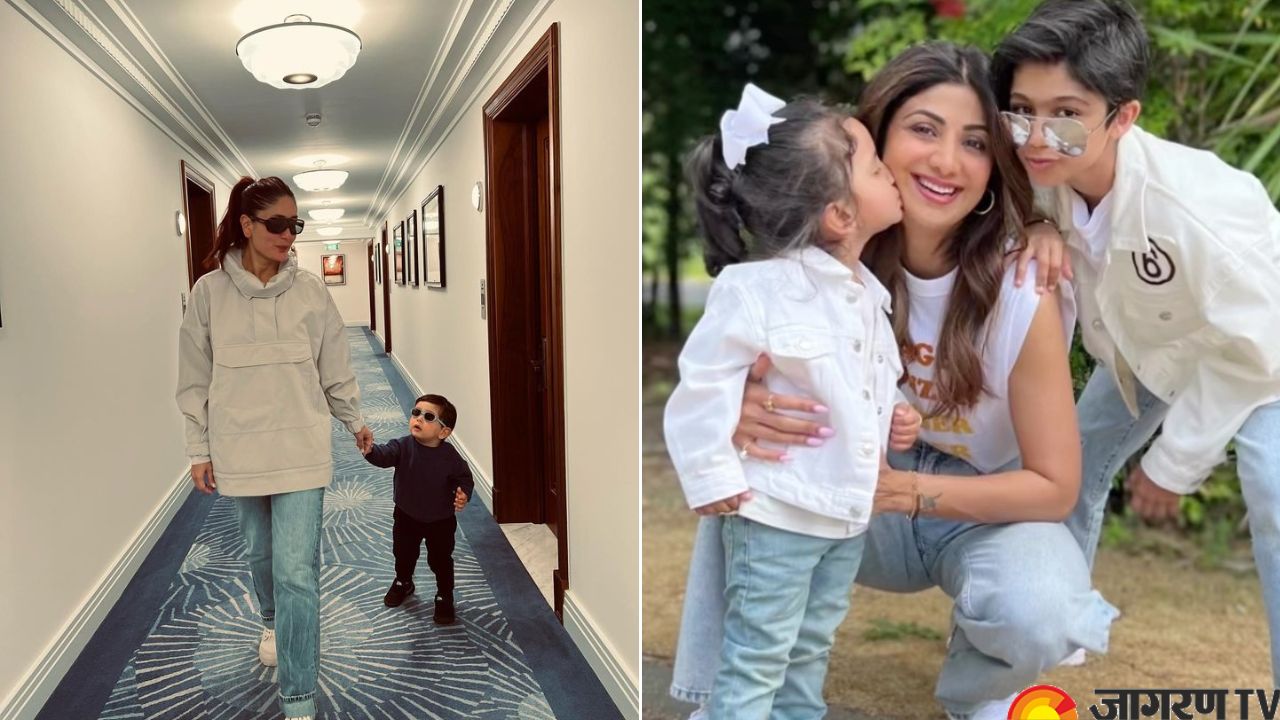 Being a mother is a complicated, varied experience that can provide a variety of obstacles and emotions. Being a mother is a life-changing experience for many women, one that is accompanied by a strong sense of purpose, duty, and love. When a mother works, it is considerably harder for her, especially if she is a famous mom who must manage both her public life and her child. However, Bollywood actresses have often shown that they can accept and cherish pregnancy even at a late age while also managing their professional profiles. Here are some of the Bollywood actresses that became mothers at the age of 40.
Gauri Khan
Bollywood King Khan Shah Rukh Khan married Gauri Khan in 1991. She is a well-known interior designer and the adoring mother to three beautiful children Aryan, Suhana, and AbRam Khan. The celebrity wife welcomed her third child, AbRam, through IVF surrogacy in 2013, when she was 43 years old. Aryan was born in 1997 and Suhana was born in 2000.
Kareena Kapoor Khan
Bollywood actress Kareena has embraced parenthood even in her 40s. Kareena married Saif Ali Khan in 2012. She is the mother of two adorable children, Taimur Ali Khan and Jehangir Ali Khan. Jehangir Ali Khan, her second child, was born on February 21, 2021, when she was 40 years old. 
Shilpa Shetty Kundra
Raj Kundra and Shilpa Shetty Kundra married in 2009. The couple welcomed their first kid, Viaan, in 2012 when Shilpa was 37 years old. She later brought Samisha into her life through surrogacy in 2020. Shilpa was 45 years old at the time.
Farah Khan
Farah Khan, a well-known Bollywood choreographer, is married to producer Shirish Kunder. At the age of 43, Farah Khan decided to become a mother and welcomed the triplets Czar, Anya, and Diva Kunder into her family. 
Preity Zinta
The 'Veer Zara' actress Preity Zinta married Gene Goodenough in 2016 and welcomed twins in 2021. Preity Zinta adopted parenthood through surrogacy at the age of 46. 
Ekta Kapoor
Ekta Kapoor, the daughter of veteran actor Jeetendra, is one of the leading producers in the Bollywood and television industry. Ekta Kapoor welcomed a boy into her life in 2019 at the age of 42 through the IVF surrogacy procedure. Her son's name is Ravie Kapur and he has been kept away from the media spotlight for many years.