Mother's day: 7 Bollywood moms Desi's related the most with; Kirron Kher to Sridevi and more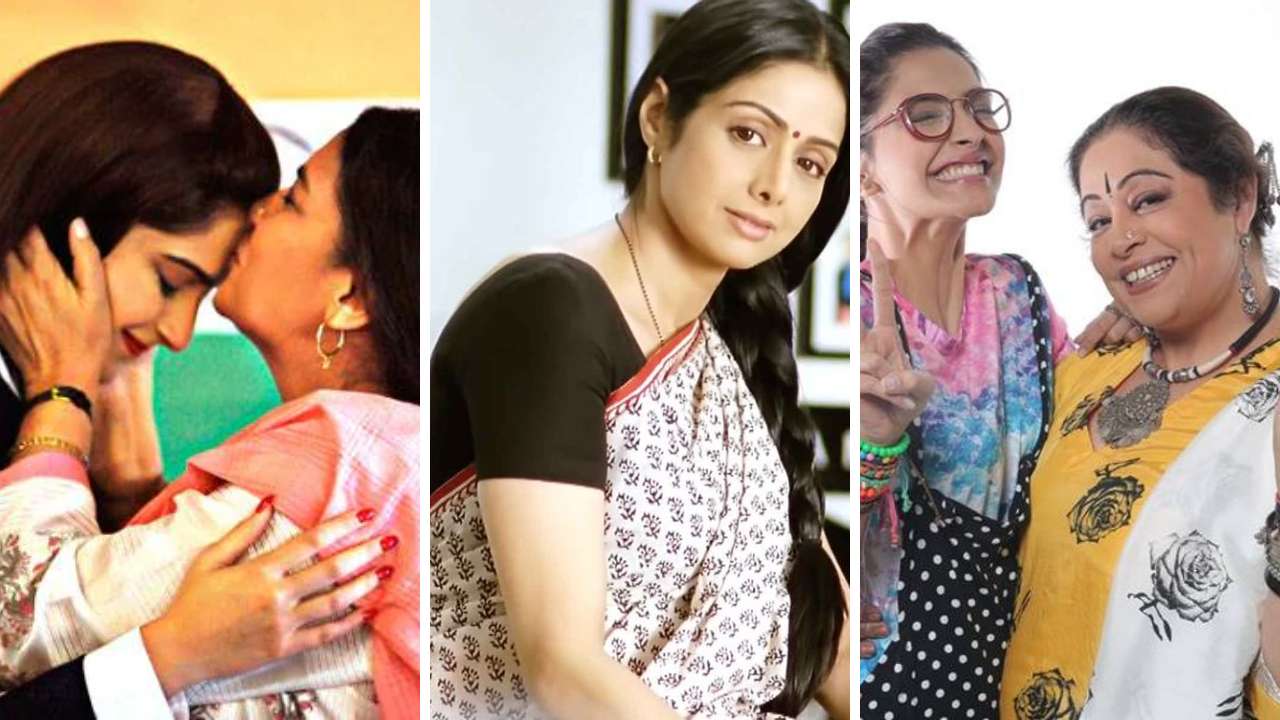 Mothers day 2023: Mothers day is approaching, it's May and the month is solely dedicated to our mother dearest. And while you might be going back and forth on the shopping cart deciding what to and what not to give your Mama's, we are here to serve you some fun moments. When we talk about Bollywood films, whether it's romantic, thriller, actioner or any genres one character never forgets to drop comfort is of mother. Over the time Bollywood has given us many iconic mother characters, some of which remained evergreen and even today are referenced in our normal daily life.
7 Bollywood moms we related the most with
Whether it was Sridevi in English Vinglish or Kirron Kher in Khoobsurat we also have Jaya Bachchan in many, these Bollywood supermoms have always given us an excuse to watch the movie over and over again. Check out few
Also read: King Charles III- Where is the Kohinoor? Can you spot it on crown, if not here is why
Kirron Kher in Khoobsurat
The reason we can't stop referencing her again and again is because her character was the only good thing in the film. We loved, went rofl and even rewatched the film owing to our super cool punjabi mom whose sarcasm level is unmatched and has the wittiest and premium one liners and punch line for every moment.
Sridevi in English
The one Mom character who made us laugh, cry, motivate in short took us to an emotional roller coaster ride. Sridevi's role in English Vinglish will remain forever iconic to us. The way she tackled challenges and kept loving her children is something we all feel in our moms. We all admire our mothers for the way they face obstacles head-on and still manage to have wonderful relationships with their children while dealing with their own mental health issues.
Jaya Bachchan in Kabhi Khushi Kabhie Gham
Mrs. Raj Kapoor Played by Jaya Bachchan, is a loving and doting mother who will do anything for her family. She is traditional yet progressive, and always puts her family's happiness before her own. The quality which we all loved and felt extremely relatable to our own family. The way mothers always bind the family together regardless of everyone having their own set of mentality
Nargis Dutt in Mother India
Nargis Dutt's portrayal of Radha in "Mother India" is iconic and made Nargis the superstar and a household even in the time when watching films on the television was such a luxury. Radha is a strong-willed and determined mother who sacrifices everything for the sake of her children.
Jaya Bachchan in Kal Ho Naa Ho
Archana, played by Jaya Bachchan, is a single mother who works hard to provide for her family. She is loving, caring, and selfless, and always puts her family needs before her own. During the time of her children's mental breakdown we saw how strong she stood in the storm and supported them through all their might while dealing with her own set of problems.
Vidya Balan in Paa and Kajol in Salaam Venky
Although both the films were set decades apart, the essence remains the same. Both Vidya and Kajol were excellent examples of a mother's unwavering commitment to her child, no matter how difficult life may be or what the future may hold. No matter what condition, illness, disease, or disability a child has, their mother will always love them with all of her heart.
Shabana Azmi in Neerja 
We have all watched Neerja starring Sonam Kapoor, the story inspired from the true event of braveheart Neerja Bhanot. We can't help but admire Shabana's character and the difficult job she undertook. Neerja's mother, while grieving her daughter's passing accepted the tragedy with poise and held her head high, taking comfort in her daughter's courageous deeds.