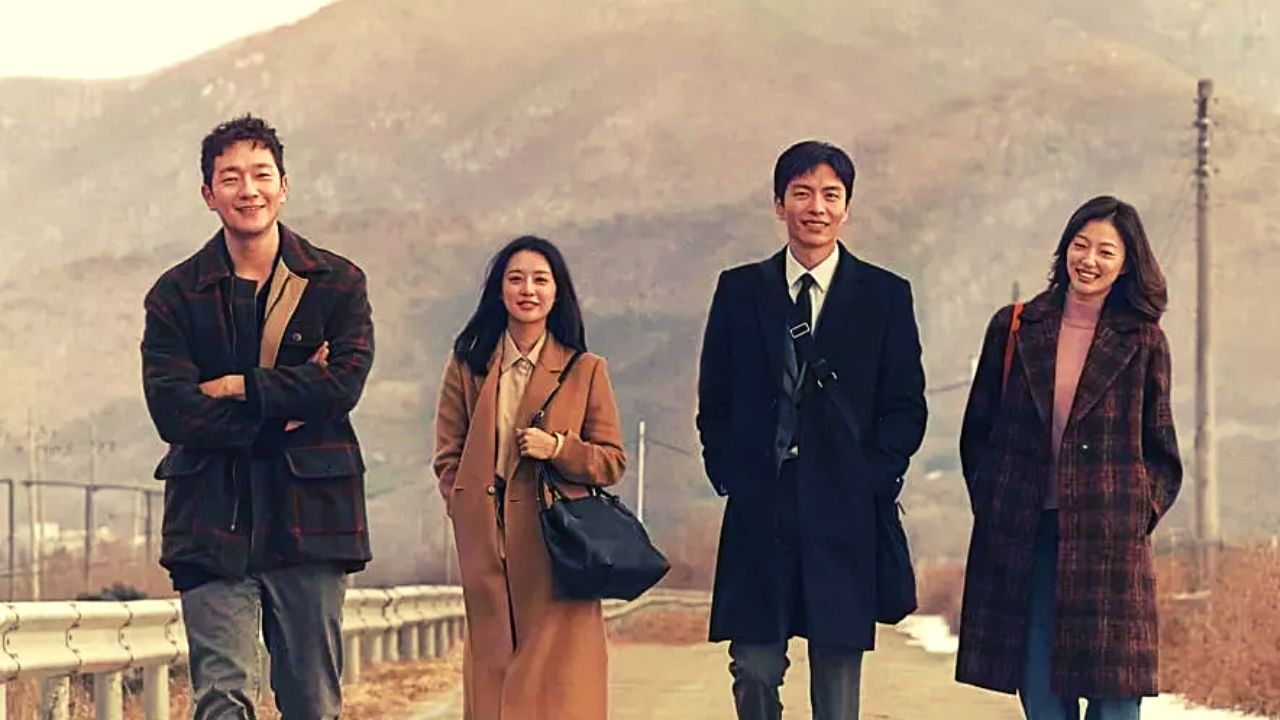 My Liberation Notes review: The Liberation Club, which many of us absolutely require. The thing about Netflix new age K-drama My Liberation Notes is that if you can't connect with the characters, you're not going to like it. You'll think it's a buzz kill, but it's actually a pretty true picture of a generational problem of feeling alone, of being boycotted, the FOMO and not accomplishing anything every time you leave the house while everyone else seems to be making progress. You have your own joyful moments, but they aren't enough; you aren't sad, but you aren't satisfied with your life either. The drama is about feeling and relating to oneself, and if you are unable to do so, you may not like this Korean drama
5 Korean Drama Indians are obsessing over
When we say K-drama is  evolving it's not only in the terms of screenplay, or bolder scenes but, the storyline, the realistic touch and highlighting the genuine issues of youth today. Ever since My liberation notes went on floor, it garnered mixed attention but, as the story is developing the K-drama lovers and Koreaboos are praising it for doing a remarkably fabulous job.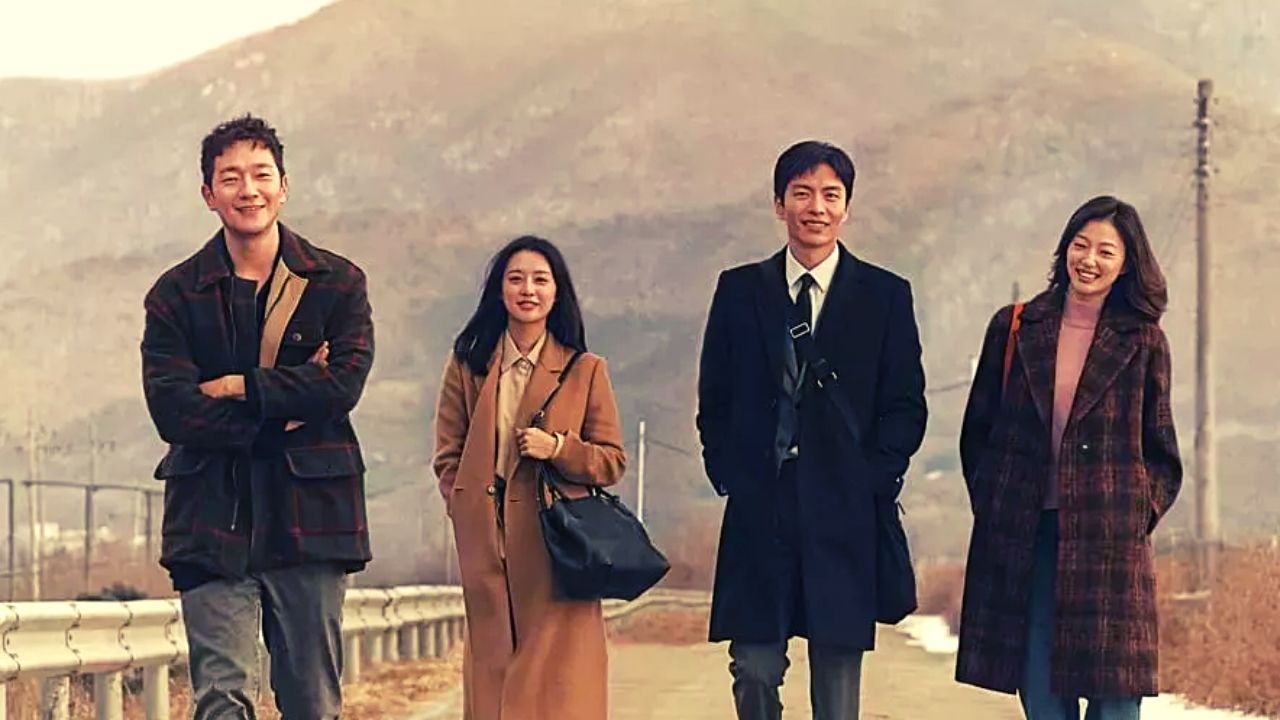 7 reasons to watch K-drama My Liberation notes
My Liberation notes has a sense of reality
That's true, Korean dramas are often touted to be something revolving around poor rich concept or rom coms or high on action but once in a while we come across a drama which not only follows a developing storyline but is also very relatable to oneself. In the series the way 3 siblings Yeom Mi Jeong, yeom Chang Hee, and Yeom Ki Jung thrives to get a stable while following a daily 9-5 routine and then repeating the same again and again while hoping to get small promotions and not to miss their one and half hour long journey from Seoul to dangmi station just portrays that K-dramas are not always about eating at fancy restaurants, dating and fighting for love.
My Liberation note unusual love story between Mi Jeong & Mr. Gu
When Chang hee's friend mentioned that whenever he see his crush his heart starts beating faster, Mi Jeong said that her only beats faster when something bad is about to happen or when she is nervous, not when she is in front of her crush or the person she like because then her heart feels at peace and a sense of relaxation pours in. While the whole world is busy portraying love with the phrase butterflies in the stomach, this definition really swayed all of us. On the other hand Chang Hee among all the siblings has the most zeal to live his life productively. He might get frustrated from time to time but understands and explains the situation really well.
My Liberation notes is healing to mind
Now, the researchers have also proved that K-dramas are healing and many ardent fans claim that they get a sense of relaxation while binge watching those once in a day. But, My Liberation notes and especially the relationship between Yeom Mi Jeong and Mr. Gu is on an entirely different level. Their soft and slow developing romance with zero kissing scenes till now, no love at first sight plot dings mind and makes your heart flutter. The way Mi Jeong asked Gu to worship because she wanted to feel whole and then asked him whether he wanted to get worshiped because it seems like he never felt the same too signifies how well youth from today connect each other despite being strangers and just by looking at their same conditions.
My Liberation notes & it's amazing screenplay
Mr. Gu was preparing ramen for Mi Jeong in his house as Mi Jeong was fuming with anger, and all he said was to eat without any drama or long justification wasn't that an incredibly smart method of conveying that hunger can drive anyone insane and that once they eat it goes away. Following that incident, both of them could be seen via a window, Mi jeong eating and sitting on a chair while Gu sat on a sofa, the chair being higher than the sofa. What a great method to show that he immediately began worshiping her once he said it.
My Liberation notes genre is for introverts
Introverts have the most problem in keeping their stand and saying No when they know that person in front is using them. In case of My Liberation Notes, while the other two siblings Chang Hee and Ki Jung are extremely extroverts and loudly keeps their take, on the contrary Mi Jeong bears anything and everything even though her ex ran away with all her money leaving her behind in great debt she is facing problems in filing a lawsuit. But what impressed the audience was her stubbornness to turn herself into a new person by the end of the winter until spring arrives and it can only be achieved when someone makes her feel great and not an idiot to gain confidence.
My Liberation notes will make you feel liberated
The Liberation club, the one many of us need the most. The thing about  My liberation notes is that if you can't relate to the characters you probably won't like this drama. You will think its a downer, when it's actually a very realistic portrayal of a generational problem of feeling isolated and the feeling of not achieving anything everyday you step out while everyone around you seems to be progressing. You have your own moments and happiness but it's just not enough, you are not unhappy but then you are also not so happy with your life. The drama is about feeling and a sense of relating to oneself and if you cannot then maybe you find the K-drama meaningful to you.
My Liberation notes Skip or stream
Definitely stream. Only a few times in our lives do we come across something that is directly related to our current condition or the situations that are occurring in our environment. When it comes to films, dramas, and other forms of entertainment, we frequently observe a few filmmakers attempting to maintain a realistic tone in content that is not a fairytale plot. While some viewers ignore content because of its unappealing genre, there are a handful that should be given a shot. K-dramas are typically seen to be something that can take you on a rollercoaster of world imagination, but Korean dramas are evolving these days. My Liberation Notes and Our Blues, two recent Netflix releases, are two such examples.