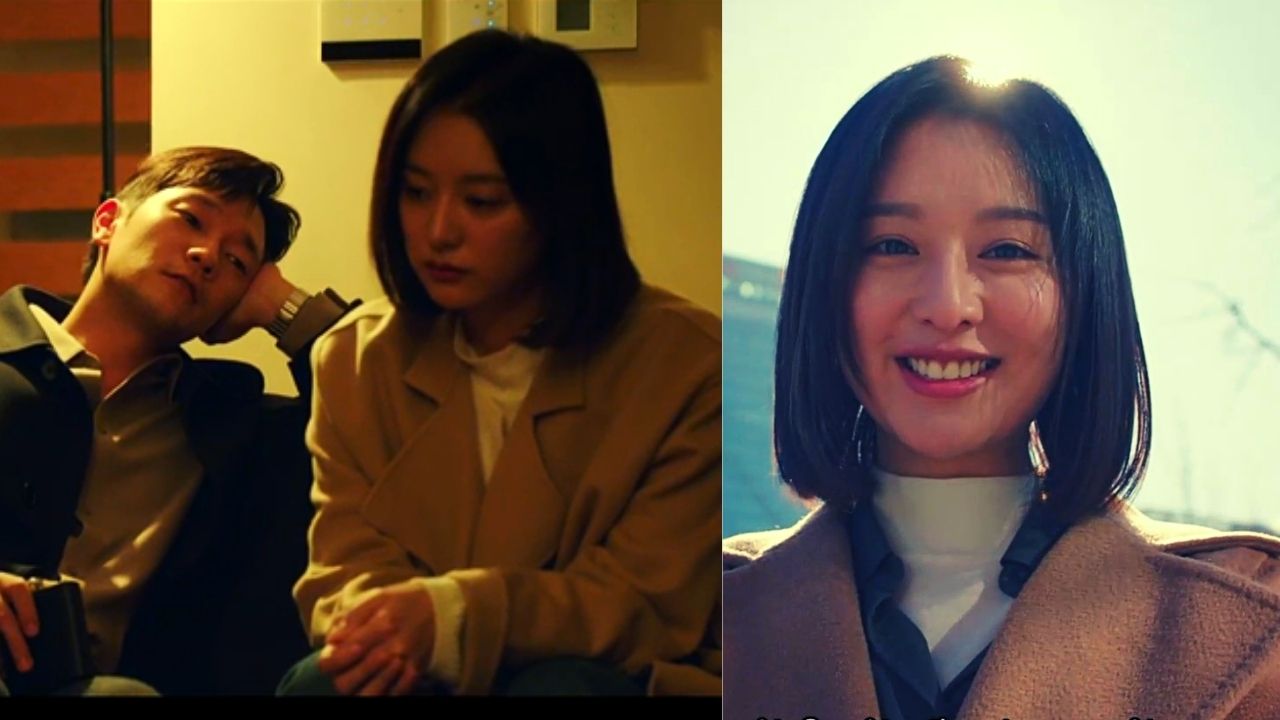 My Liberation notes the top charting JTBC drama which started from April 9, 2022 has finally come to an end after streaming 16 episodes every Saturday and Sunday. After Business Proposal and Twenty Five Twenty one this was probably the another drama which received so much love and critical acclamation from all around the world through Netflix. However the 16th episode of the My Liberation notes gave an open ending and many viewers were left confused about whether or not Mi Jeong or Gu end up together or Yeom Siblings finally got a good life?
My Liberation notes ending explained
The 15th episode of My Liberation notes gave rise to many questions, Will the Yeom siblings get liberated? Will Gu and Mi Jeong live happily ever after? How will the actors find their way to life? Now that the K-drama has concluded we got most of the answers and however the show got an open ending the scenarios portrayed in every character's life was enough to understand. Talking about Yeom siblings, yes they got liberated, Gi Jeong finally accepted the fact that everyone has problems in their life and that Tae hun was not an exception. Chang Hee started falling in love with himself again after living a frustrated life for years. Gu turned out to be a better person under the influence Mi jeong & Mi Jeong was finally smiling brightly at the end of the episode. Now let's answer your questions. MyLiberationNotes takes narrative to a whole new level. Because of the gripping storyline style that fits the profound emotional depth, watching this is like analyzing our own life questions.
Does Mi Jeong & GU end up together in My Liberation notes
The makers probably gave an open ending while not showing them hugging or kissing each other by the end but 'I feel lovable, there is nothing I can feel right now but Love' were the last words of Mi Jeong who turned back while Gu took steps towards her after living back his alcoholic life. So yes Gu and Mi Jeong ended up together laughing, smiling and loving. 


Does Gu quits drinking in My liberation notes
At least, that's how it appeared. Mr. Gu's final episode in life involved him collecting the leftover money following a risky encounter that resulted in Hyeon's death. He then enters a convenience store and, as he walks out, a coin from his pocket rolls down and approaches a pothole, but it gets hooked and does not fall, providing Gu a clear view into life and allowing him to try again. We notice the alcohol bottle left behind as he walks away.
How Chang Hee & Gi Jeong ended in My Liberation notes
Chang Hee, out of all the Yeom siblings, was arguably the most eager to experience life to the fullest. He resigned his job and went to work at a convenience shop, where his regular interaction with his childhood friend and Hyeok most likely taught him many more life essence than he had previously learned. In the conclusion, his character decides to enroll in a lecture class and begins a new chapter in his life. Mi Jeong, on the other hand, stays with Tae Hun and devotes herself to being understanding and in return gets the same treatment.
My Liberation notes ep 16 reaction