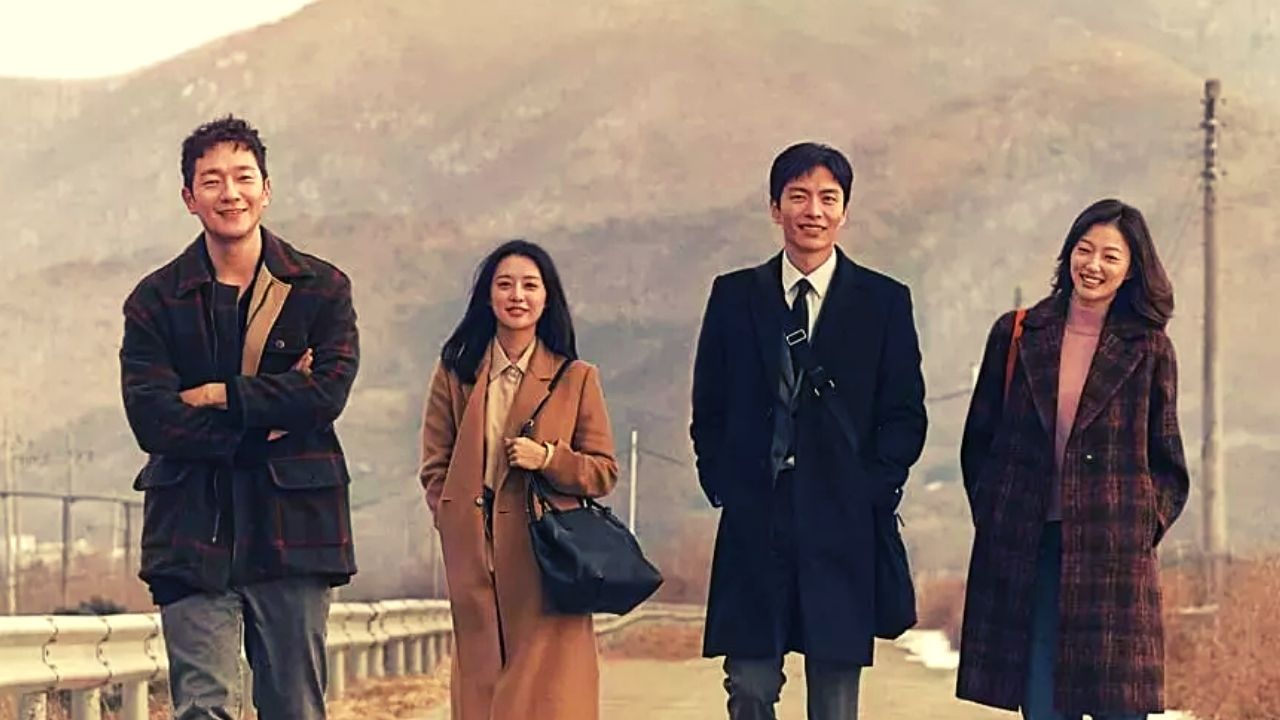 My Liberation notes ep 9 review: 'Something good will happen to you today', a K-drama which gives hopes, delivers heart twisting emotions, makes you confront the uncomfortability you are facing in life and moreover will push you to think that life is precious, Netflix new k-drama My Liberation notes has all these factors to make you fall with the brilliant acting of star cast & the storyline. The 9th episode of the drama made it to the screens today. The K-drama stars Lee Min-ki, Kim Ji-won, Son Seok-koo, and Lee El among the other  cast members. It premiered on April 9, 2022, and airs every Saturday and Sunday at 22:30 on JTBC (KST) and Netflix.
My Liberation notes ep 9 review
The 9th episode of My Liberation notes started with a new chapter in the lives of three siblings Mi Jeong, Gi Jeong and Chang Hee takes a step further to explore more possibilities in life. On the other hand Mr. Gu gets hit by a strong wave of past which shakes him to the core and he ends up drinking more and more thinking all the possible ways to hide his feelings but loses to Mi Jeong & ends up confronting a dark phase of his life.
Mr. Gu tells Mi Jeong about his past in My Liberation notes 
After meeting some familiar person of his past, Gu heads home restlessly while thinking of the conversation he had with the man a moments before. When Mi Jeong asks him he tells her about a woman he used to live with, someone from his past he loved so much and that she ended up killing herself. Gu then adds on blaming himself for telling her to get therapy. It was made clear that the guy he met before was the brother of that girl who blames Gu for making her sister end her life by telling her to die. Mi jeong on the other hand was left speechless and she headed home.
Mi Jeong & Mr Gu first meeting in My Liberation notes ep 9
While Gu was busy brushing memories of his past he recognised the moment he was in the train and some woman yelled to get off as it was the last station and it was none other than Mi Jeong who was yelling at drunk Chang Hee. the voice startled Gu and he took off too only to realize it was the wrong station. But, thanks to Mi Jeong he managed to avoid a big trouble which could cost his life. The two met again and this time had eye contact, probably the first time when Gu saw Mi jeong.   
Gi Jeong & Tae Hoon in My Liberation notes ep 9
After things went bad with Gi Jeong's proposal tae woon messaged her several times for her injured hands and asked her out on dinner to which she gave a thankful reply but was somewhere badly hurt. On the other hand Tae Hoon too felt bad and kept checking his phone throughout the day. He later ended up deleting the chat after his family member asked him whether he was dating someone. Chang hee too loses the promotion opportunity.