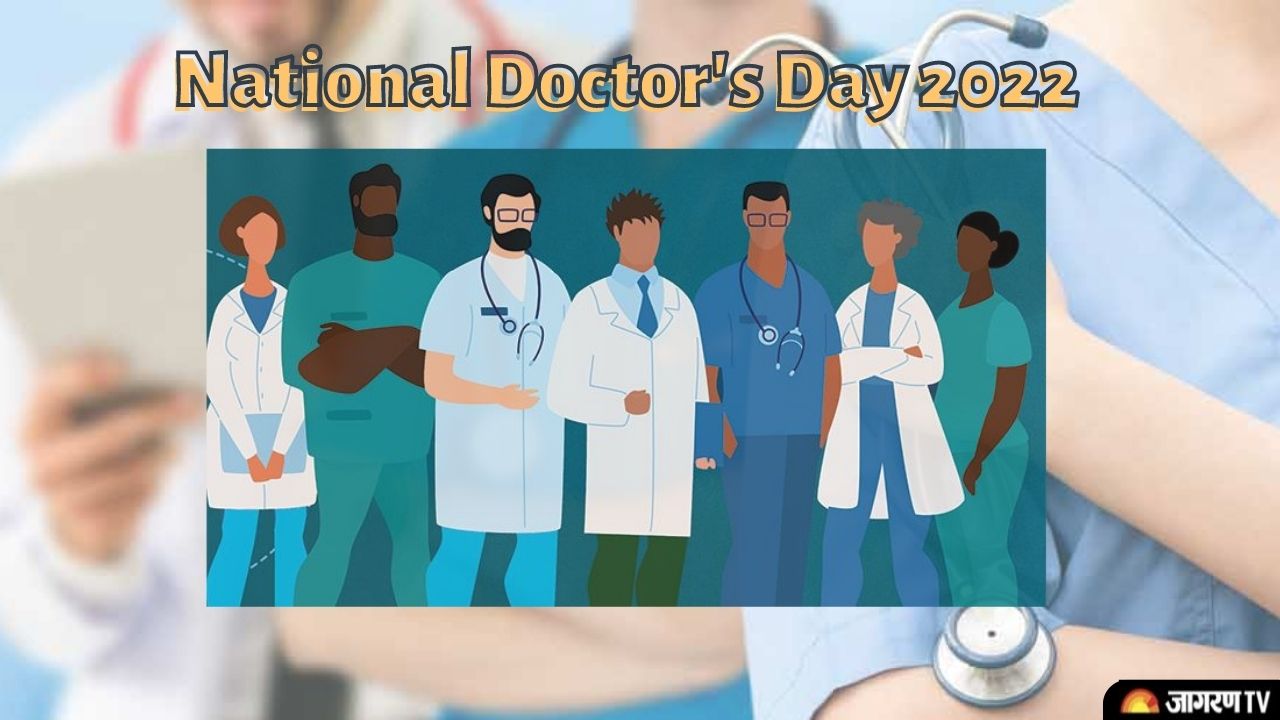 National Doctor's Day 2022: Every year on July 1, National Doctor's Day is observed to honour the contributions that doctors have made to people's lives and communities.
Different nations around the world observe Doctor's Day on different dates. This day is observed by numerous governments and non-governmental healthcare organisations. Doctors undoubtedly have a significant impact on our lives. The day promotes the medical field and increases knowledge of the functions, significance, and obligations of doctors.
We have the chance on this day to express our gratitude to physicians for everything that they do for their patients, the communities in which they practise, and society at large. They undoubtedly put in a lot of effort, which keeps us all healthy.
National Doctor's Day 2022: Theme
Every year, this day for all the doctors and health workers gets a theme. For the year 2022, the theme of National Doctor's day is 'Family Doctors on the Front Line'. 
National Doctor's Day 2022: History
The day honours Dr. Bidhan Chandra Roy, a renowned doctor and West Bengal's second chief minister, whose birthday and death anniversary fall on the same day. The holiday honours the whole medical community and emphasises how important doctors are to our daily lives. The National Doctor's Day, which is observed on July 1st, was created in 1991 by the Central Government to honour Dr. Bidhan Chandra Roy.
On July 1st, 1882, Dr. Bidhan Chandra Roy was born, and on July 1st, 1962, he passed away. He received the Bharat Ratna, India's highest civilian honour, on February 4th, 1961. Doctor's Day is held on several dates around the world. It is observed on March 30 in the United States, December 3 in Cuba, and August 23 in Iran.
Who was Dr Bidhan Chandra Roy?
Dr Bidhan Chandra Roy was a well-known freedom fighter as well as a highly respected doctor. He served as Bengal's second chief minister from 1948 till his death in 1962, a period of around 14 years. He is also regarded as West Bengal's greatest architect. He also founded the five West Bengali cities of Durgapur, Bidhannagar, Ashokenagar, Kalyani, and Habra. He belonged to the Brahmo Samaj as well. He graduated from the University of Calcutta and was a student at the Medical College of Calcutta. The Union Government has also established a prize in his remembrance. He made a significant contribution to the founding of the Medical Council of India as well as the Indian Medical Association (IMA) in 1928. (MCI).
How to Celebrate National Doctors' Day?
Say 'Thanks' to your doctor and medical staff

You can offer a service to them.

Donate, and also encourage others to do so

Send them a thank you card and flowers

Shoot a video thanking them and post it on your social media.
National Doctor's Day 2022 Wishes and Messages