National Panchayati Raj Day 2023: History, Significance, Theme, Facts and more about Panchayati Raj Diwas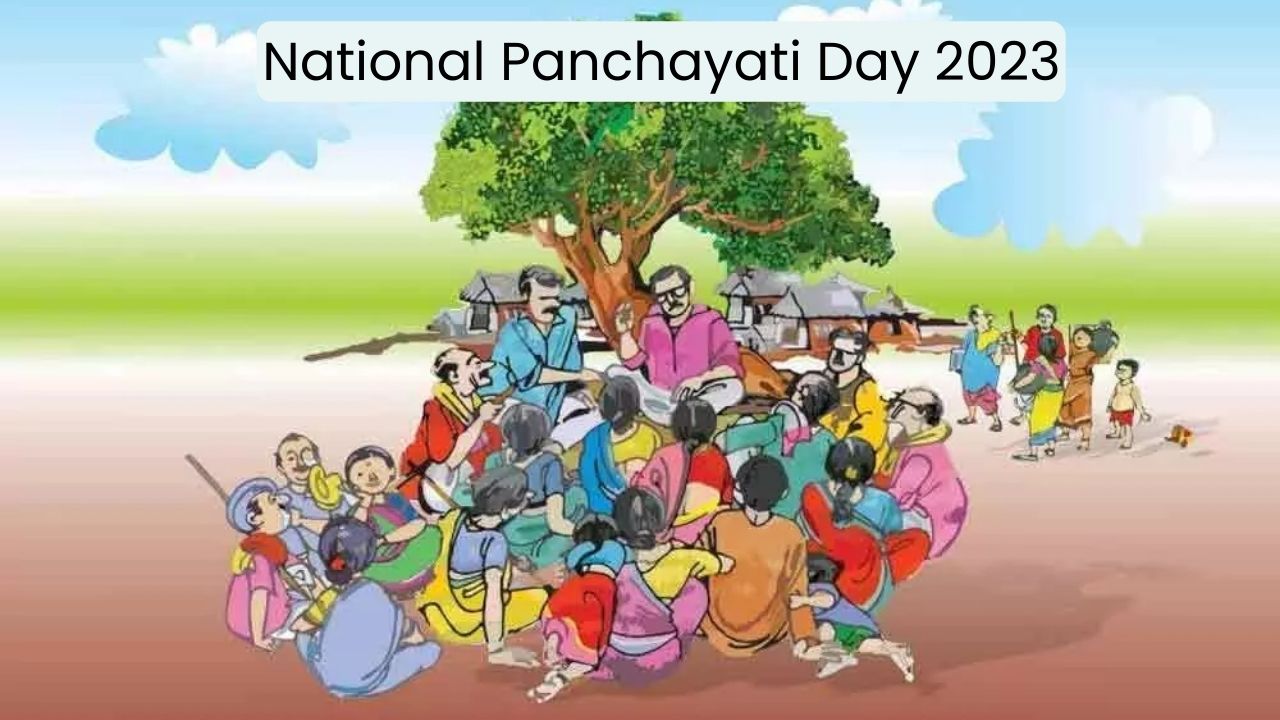 National Panchayati Day 2023: India commemorates National Panchayati Raj Day on April 24 each year. The Panchayati Raj Institutions (PRIs) were created as a result of a constitutional amendment, which is celebrated on this day. Third-tier governments are those with PRIs. In rural areas, it oversees local governance. On this day in 1993, the first Panchayati Raj system was established.
I look forward to taking part in the National Panchayati Raj Day celebrations in Rewa, Madhya Pradesh. In this programme, over 35 lakh SVAMITVA Property Cards would be handed over to beneficiaries. 'Griha Pravesh' would be held for over 4 lakh beneficiaries of PMAY-G. https://t.co/kVlyfWEQ34

— Narendra Modi (@narendramodi) April 23, 2023
How Panchayati Day is Observed in India? 
On April 24, 2023, at Rewa in Madhya Pradesh, the Ministry of Panchayati Raj of the Government of India will celebrate National Panchayati Raj Day (NPRD) as a significant event as part of Azadi Ka Amrit Mahotsav (AKAM) - Samaaveshi Vikaas (Inclusive Development) using a Whole-of-the-Government approach. The Chief Guest for the national event will be the Prime Minister, and it will be held at the Special Armed Forces Ground in Rewa, Madhya Pradesh. On this historic occasion, he will speak to elected officials, employees of Panchayati Raj Institutions, and Special Gramme Sabhas across the nation.
The best performing Panchayats, States, and UTs in the nation receive awards on this day every year from the Ministry of Panchayati Raj as part of the Incentivization of Panchayats Scheme in honour of their hard work in enhancing the provision of services and public goods. 
National Panchayati Day History 
The Panchayati Raj system has been governing India since ancient times. "Panch" signifies five in Sanskrit, while "ayat" implies assembly. The panchayat system was widely employed in India throughout the Mauryan era, which started around 300 BCE. During that time, local self-government was the norm and the administration was decentralised. 
Jawaharlal Nehru oversaw the inaugural implementation of the Panchayati Raj system in modern India in 1959. The Panchayati Raj system was given constitutional standing by the Indian Constitution's 73rd Amendment Act. The PRI system's three tiers include villages, blocks, and districts.
National Panchayati Day 2023 Significance 
The importance of local democracy and self-government in India resides in the existence of National Panchayati Raj Day. To ensure rural development, the PRIs are responsible of carrying out national policies and projects at a local level. They are essential in ensuring the participation of women and other marginalised groups in society's different decision-making processes. 
The day offers a chance to acknowledge the contribution that Panchayati Raj organisations have made to the growth of rural areas. It provides an opportunity to assess the Panchayati Raj system's implementation state and identify potential improvement areas.
National Panchayati Day 2023: Theme 
The theme for National Panchayati Raj Day in 2023 is "Sustainable Panchayat: Building Healthy, Water Sufficient, Clean & Green Villages" 
National Panchayati Day Important Facts 
The Panchayati Raj system in India was established when the 73rd Constitutional Amendment entered into force in 1993.

The idea of Panchayati Raj is credited to an Indian politician named Balwant Rai Mehta. His other nickname was "Father of Panchayati Raj."

India's Panchayati Raj is divided into three levels: the village-level Gramme Panchayat, the intermediate Block Panchayat or Panchayat Samiti, and the district-level Zilla Panchayat. 

All Indian states, with the exception of Nagaland, Meghalaya, and Mizoram, as well as all Union Territories, with the exception of Delhi, have panchayati raj systems in place.

On Gandhi Jayanti in 1959, the Panchayati Raj system was first implemented in the Nagaur district of Rajasthan.

The Panchayati Raj system was introduced in India's first state, Rajasthan, in 1959. Andhra Pradesh introduced the system in Shadnagar, a town close to Hyderabad, two years later. 

On April 24, 2010, Prime Minister Manmohan Singh then proclaimed the inaugural National Panchayati Raj Day. He asserted that the Maoist danger could be neutralised if Panchayati Raj Institutions (PRIs) operated well and communities took part in the development process.