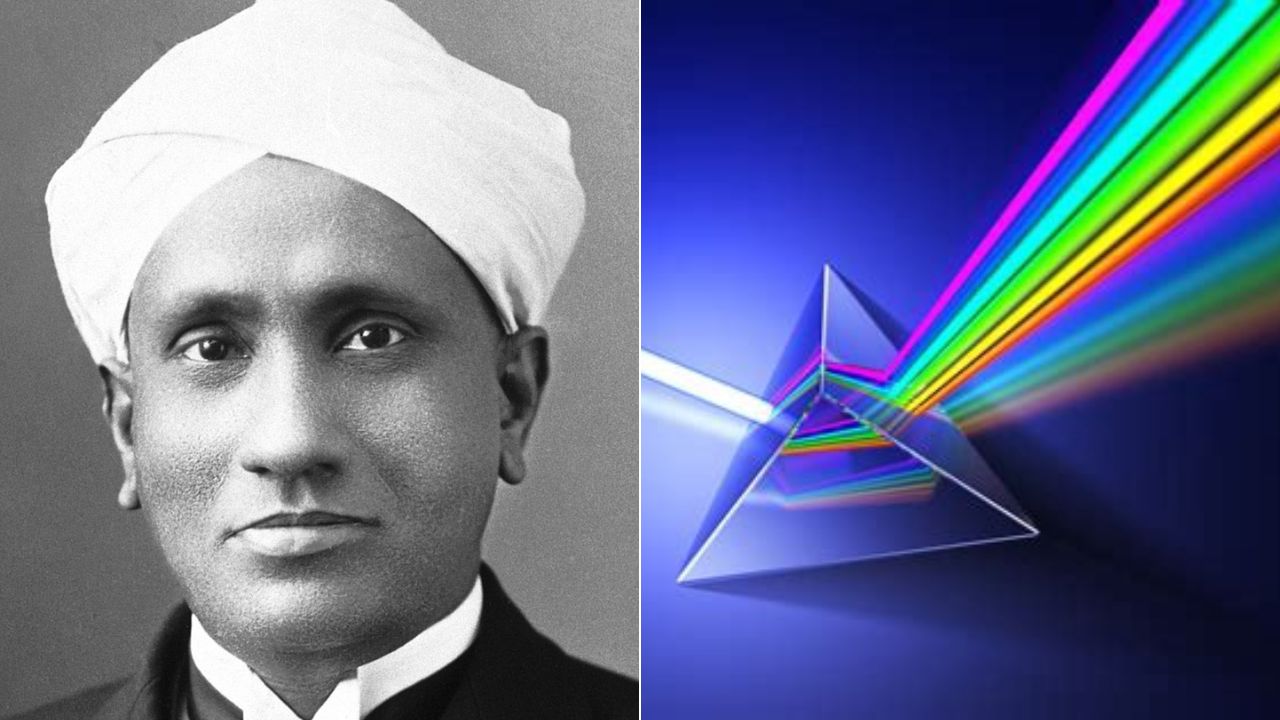 National Science Day 2023: This annual celebration honours the discovery of the "Raman Effect" on February 28. The Indian government declared February 28th to be National Science Day in 1986. (NSD). Sir Chandrasekhara Venkata Raman, better known as CV Raman, revealed the discovery of the "Raman Effect" on this day in 1930, for which he was given the Nobel Prize. 
National Science Day 2023: Theme 
The theme for National Science Day 2023 is 'Global Science for Global Wellbeing'. 
National Science Day 2023:  What is Raman Effect? 
When C.V. Raman visited Europe in 1921, he was struck by the Mediterranean Sea's and some icebergs' remarkable blue hues. He was motivated to seek out the cause of the occurrence. 
He performed tests using translucent ice blocks and mercury arc lamp light. He observed what would later be referred to as the Raman Lines, which are created by the Raman Effect, and recorded the spectra after shining the light through the ice.
The scattering of light by a medium's molecule by light particles is known as the Raman Effect. Once light penetrates the medium, its wavelength changes, causing the scattering to happen. A small portion of the light that passes through a transparent chemical that is dust-free and transparent emerges in the wrong directions.
The energy of the photons that make up light is inversely correlated with their frequency of flight. High-speed particles that impact molecules in a medium bounce back and disperse in various directions depending on the angle of impact.
The majority of these scatterings are elastic, meaning that the photons keep their energy and deflect at the same speed as before.
Yet, occasionally photons that strike the molecules of the material that light travels through are either absorbed or given energy. The energy and consequent frequency of the light particles' bounces then change.
Wavelength shifts along with frequency.
This means that light can appear to be of a different colour when it is refracted by a body, such as the Mediterranean Sea or an iceberg.
Even though the effect is extremely small and only ever manifests itself in very small quantities, every medium has a unique molecular scattering signature that is dependent on the individual molecule and the quantity of molecules present.
Raman Spectroscopy
This led to the development of the field of Raman spectroscopy, which has numerous applications in a variety of fields and all over the world. It can be used to identify pharmaceutical substances, find counterfeit pharmaceuticals, characterise materials, calculate temperature, determine crystalline orientation, identify pigments in old paintings and historical records, and detect explosives using lasers from a distance.